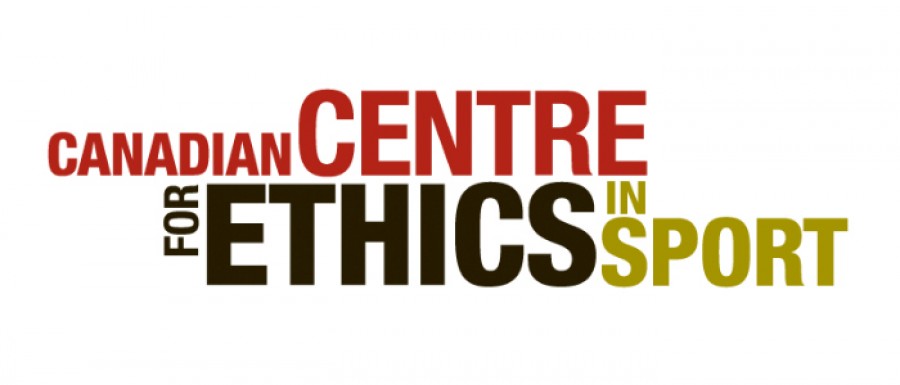 English
Press Release
17 May 2017
Help lead the way for LGBTQ inclusion in 2017
On the occasion of the International Day Against Homophobia, Transphobia and Biphobia, the Canadian Association for the Advancement of Women and Sport and Physical Activity (CAAWS) and the Canadian Centre for Ethics in Sport (CCES) call on all Canadian sport leaders to take action to make their sports welcoming and inclusive of LGBTQI2S-identified individuals.
The International Day Against Homophobia, Transphobia and Biphobia, marked annually on May 17, represents a global call to action in support of the recognition of human rights for all, irrespective of sexual orientation or gender identity or expression.
CAAWS and CCES share a common goal of strengthening the Canadian sport system to be welcoming and inclusive for all Canadians. The organizations are committed to providing leadership and support for sports in this regard.
"While Canada is rightly seen as a leader in inclusion in many respects, the stories and statistics show that there is much work yet to be done," said Allison Sandmeyer-Graves, CAAWS CEO. "Everyone has a role to play in ensuring that sport is safe and welcoming."
Though progress has been made, homophobia, transphobia and biphobia still exist in Canadian sport, negatively affecting the opportunities and experiences of athletes, coaches, and more. Eighty-seven per cent of Canadian participants in the Out on the Fields international study (2015) witnessed or experienced homophobia in sport; more than half (57%) of gay men, nearly half (45%) of lesbians and 41% of straight men said they personally experienced homophobia.
"Sport should be a safe and inclusive place for everyone," said Paul Melia, President and CEO of the CCES. "Sport organizations have a responsibility to foster environments in which athletes can live authentically in order to reach their full potential."
CAAWS and CCES are proud to offer resources and guidance for administrators, coaches and others on LGBTQ inclusion. These freely available resources include:
CCES' landmark document – Creating Inclusive Environments for Trans Participants in Canadian Sport – Guidance for Sport Organizations – outlining policy and practice recommendations for sport at all levels, in addition to addressing issues and considerations that are unique to high-performance sport.


Newly revised in 2017 with the support of Sport Canada and in partnership with AthletesCAN and the Coaching Association of Canada, CAAWS' ground-breaking resource – Leading the Way: Working with LGBTQ Athletes and Coaches – is a practical resource for coaches to create welcoming, inclusive teams. This second edition now includes the Canadian results of the international Out on the Fields Study on Homophobia in Sport (2015), and reflects the recent guidance to sport organizations on creating inclusive environments for trans identities released by the CCES.


CAAWS' free Leading the Way webinars, including an upcoming webinar taking place on Thursday, June 15 from 12 p.m. to 1:30 p.m. ET. Led by Jennifer Birch-Jones, the CAAWS Program Lead on LGBTQ Sport Inclusion, this webinar will focus on what steps sport organizations can take to ensure their sport is welcoming to sexual and gender diverse minorities. More information, registration and access to past webinars is available here.


CAAWS can also tailor LGBTQ inclusion training and other inclusion support and services for sport organizations.
For additional resources, visit:
About the Canadian Association for the Advancement of Women and Sport and Physical Activity (CAAWS)
The Canadian Association for the Advancement of Women and Sport and Physical Activity (CAAWS) is a national non-profit organization dedicated to creating an equitable sport and physical activity system in which girls and women are actively engaged as participants and leaders. CAAWS provides a number of services, programs and resources to a variety of clients, including sport and physical activity organizations, teachers, coaches, athletes, volunteers, health professionals and recreation leaders. Since 1981, CAAWS has worked in close cooperation with government and non-government organizations on activities and initiatives that advocate for positive change for girls and women in sport and physical activity. Follow @CAAWS on Twitter and on Facebook.
About the Canadian Centre for Ethics in Sport (CCES)
The Canadian Centre for Ethics in Sport is an independent, national, not-for-profit organization. We recognize that true sport can make a great difference for individuals, communities and our country. The CCES acknowledges funding, in part, from the Government of Canada. We are committed to working collaboratively to activate a values-based and principle-driven sport system; protecting the integrity of sport from the negative forces of doping and other unethical threats; and advocating for sport that is fair, safe and open to everyone.