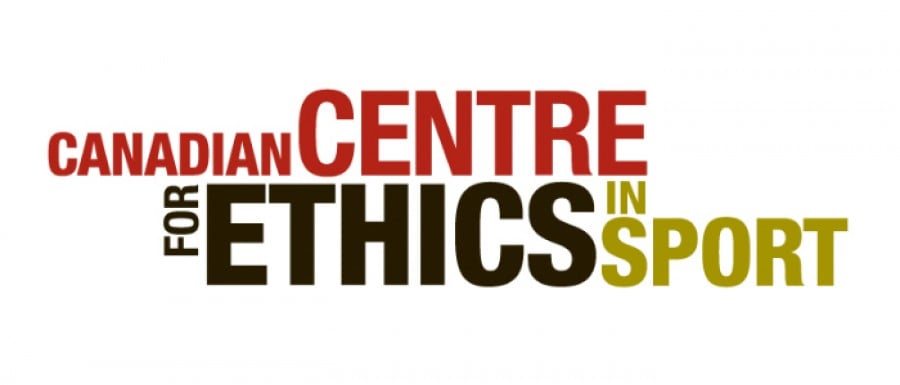 Press Release
This article is written in English with a French translation underneath.
9 August 2016 – The Canadian Centre for Ethics in Sport (CCES) commends the decision of the International Paralympic Committee (IPC) to suspend the Russian Paralympic Delegation from the Paralympic Games in Rio.
"While this is no cause for celebration, it is a critical decision which demonstrates that principles can come before politics in protecting the interests of clean athletes," said Doug MacQuarrie, CCES Chief Operating Officer. "I can only echo IPC President Sir Philip Craven's words: '[Their medals over morals mentality] shows a blatant disregard for the health and well-being of athletes and, quite simply, has no place in Paralympic sport.'"
"With a vision of fair, safe and open sport for Canadians, CCES believes such behaviour has no place in any sport," added MacQuarrie.
The IPC commenced their internal disciplinary process regarding the Russian Paralympic Committee in light of the McLaren Report. After further review of the findings in the report confirming a state-sponsored doping regime, and after hearing from the Russian Paralympic Committee in its own defence, the IPC Governing Board unanimously chose to suspend Russia. Subject to a right of appeal, the Russian Paralympic Committee will be excluded from all IPC activities, which includes the Rio Paralympics.
Todd Nicholson, Canadian Paralympian and Chair of the IPC Athlete's Council, expressed the dilemma very clearly: "[When athletes] compete for a Paralympic medal, they should do so by taking to a level playing field. They do not want to line-up and have to question whether their main rival is a doper or not…Athletes appear to be pawns in a broken and corrupt system designed to show global prowess. Because of the Russian government's desire to seek an unfair competitive advantage, their athletes will now miss out on the opportunity to compete on the biggest stage of all."
The CCES commends the IPC for doing the right thing – and not the easy thing – by taking the steps necessary to protect clean competition in the upcoming Rio Paralympic Summer Games and for not allowing commercial and political interests to come before the ideals of true sport.
The CCES is an independent, national, not-for profit organization with a responsibility to administer the Canadian Anti-Doping Program. We recognize that true sport can make a great difference for individuals, communities and our country. We are committed to working collaboratively to activate a values-based and principle-driven sport system; protecting the integrity of sport from the negative forces of doping and other unethical threats; and advocating for sport that is fair, safe and open to everyone.
---
L'avis du CCES concernant la décision du CIP visant à empêcher l'équipe paralympique russe de participer aux Jeux à Rio
9 août 2016 – Le Centre canadien pour l'éthique dans le sport (CCES) salue la décision du Comité international paralympique (CIP) visant à empêcher la délégation paralympique russe de participer aux Jeux paralympiques à Rio.
« Bien qu'il n'y ait pas lieu de célébrer, cette décision cruciale démontre que les principes peuvent prévaloir sur la politique pour protéger les intérêts des athlètes qui ne se dopent pas », dit Doug MacQuarrie, directeur de l'exploitation au CCES. Je ne peux que me faire l'écho des propos de Sir Philip Craven, président du CIP, qui a déclaré : « [Leurs médailles avant la morale] démontrent un mépris flagrant envers la santé et le bien-être des athlètes, ce qui n'a tout simplement pas sa place au sein du sport paralympique. »
« Avec une vision d'un sport juste, sécuritaire et ouvert pour les Canadiens, le CCES croit qu'un tel comportement est inacceptable dans la communauté sportive », ajoute Doug MacQuarrie.
Le CIP a entrepris son processus disciplinaire interne envers le Comité paralympique russe (CPR) au vu du rapport McLaren. Après avoir analysé les conclusions du rapport confirmant l'existence d'un régime de dopage financé par l'État, et après avoir entendu la propre défense du CPR, le Conseil de direction du CIP a décidé à l'unanimité de suspendre la Russie. Sujet à un droit de recours, le CPR sera exclu de toutes les activités du CIP, y compris les Jeux paralympiques à Rio.
Todd Nicholson, athlète paralympique canadien et président du Conseil des athlètes du CIP, a résumé le problème très clairement : « [Quand les athlètes] prennent part à une compétition dans laquelle ils peuvent remporter une médaille paralympique, ils doivent le faire selon des règles du jeu équitables. Ils ne veulent pas faire partie de l'équipe nationale et se demander si leur principal adversaire se dope ou non… Les athlètes semblent être des pions dans un système déficient et corrompu conçu pour réaliser des prouesses mondiales. Puisque le gouvernement russe cherchait à obtenir un avantage concurrentiel injuste, ses athlètes ne pourront pas participer aux plus importantes compétitions à l'échelle internationale. »
Le CCES félicite le CIP de faire ce qu'il faut, non pas de gaieté de cœur, c'est-à-dire prendre les mesures nécessaires pour protéger les compétitions contre le dopage pendant les Jeux paralympiques d'été à Rio et prioriser le sport pur plutôt que les intérêts commerciaux et politiques d'un pays.
Le CCES est l'organisme national indépendant et à but non lucratif responsable de l'administration du Programme canadien antidopage. Nous reconnaissons que le sport sain peut faire une grande différence pour les individus, les collectivités et notre pays. Le CCES reconnaît la contribution financière du gouvernement du Canada. Nous avons pris l'engagement de travailler de façon collaborative pour engendrer un système sportif basé sur des valeurs et animé par des principes; de protéger l'intégrité du sport des forces négatives du dopage et d'autres menaces non éthiques; de défendre le sport juste, sécuritaire et ouvert à tous.