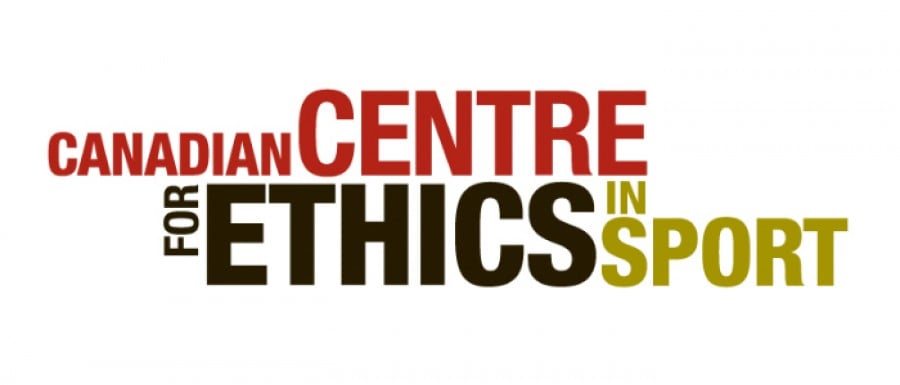 July 21, 2015 – The Canadian Centre for Ethics in Sport (CCES) announced today that Stephen Welsh, a cycling athlete, received a three-year sanction for an anti-doping rule violation. The violation, possession of banned substances (clenbuterol, testosterone and erythropoietin), occurred in Tucson, Arizona.
Prior to the CCES' assertion of the violation, Mr. Welsh voluntarily met with the CCES, cooperated with the ongoing investigation and honestly admitted to the doping violation. Due to Mr. Welsh promptly admitting the violation and agreeing to waive his hearing, he was entitled to request a sanction reduction pursuant to Canadian Anti-Doping Program (CADP) Rule 10.6.3. In evaluating the potential sanction reduction, the CCES relied on its belief that Mr. Welsh was not using performance-enhancing drugs and did not use the banned substances he bought. Accordingly, the World Anti-Doping Agency (WADA) and CCES jointly agreed to a reduced sanction of three years ineligibility, ending on July 2, 2018.
"It is with great sadness that I comment today on my doping sanction," said Mr. Welsh. "I am ashamed of my actions and will forever regret my poor choice. It is important for me to note that my family, coach, close friends, team and teammates had absolutely no knowledge of my decision to order banned substances. I fully cooperated with CCES because I wanted to be honest and to explain my experiences with doping in the sport of cycling. I take pride in the fact that I have never used a performance-enhancing substance. I hope that my experience can serve to inform and educate other young athletes regarding the risks and dangers of doping and to inspire them to not succumb to the desire to win at any cost."
This article is written in English with a French translation underneath.
In compliance with rule 7.10 of the CADP, a copy of the CCES' reasoned decision can be found at www.cces.ca/sanctionreg. The athlete, who resides in Barrie, Ontario, is ineligible to participate in any capacity with any sport signatory to the CADP, including training with teammates.
The CCES is an independent, national, not-for profit organization with a responsibility to administer the CADP. Under the CADP rules, the CCES announces publicly every anti-doping rule violation. We recognize that true sport can make a great difference for individuals, communities and our country. We are committed to working collaboratively to activate a values-based and principle-driven sport system; protecting the integrity of sport from the negative forces of doping and other unethical threats; and advocating for sport that is fair, safe and open to everyone.
---
Un athlète en cyclisme suspendu pour possession de substances interdites
Le 21 juillet 2015 – Le Centre canadien pour l'éthique dans le sport (CCES) vient d'annoncer que Stephen Welsh, un athlète en cyclisme, vient de se voir imposer une suspension de trois ans pour violation des règles antidopage. Cette violation pour possession de substances interdites (clenbutérol, testostérone et érythropoïétine) s'est produite à Tucson, en Arizona.
Avant que le CCES n'allègue une violation des règles antidopage à l'encontre de M. Welsh, ce dernier a rencontré volontairement le CCES, collaboré à l'enquête en cours et admis sans détour avoir enfreint les règles antidopage. Étant donné que M. Welsh a avoué sans délai la violation et accepté de renoncer à une audience, il a pu demander une réduction de la période de sanction conformément à la règle 10.6.3 du Programme canadien antidopage (PCA), Partie C. Au moment d'évaluer l'éventualité d'une réduction de sanction, le CCES s'est appuyé sur sa conviction que M. Welsh avait dit la vérité en affirmant qu'il ne faisait pas usage de drogues susceptibles d'améliorer sa performance et n'avait pas utilisé les substances interdites qu'il s'était procurées. C'est pourquoi d'un commun accord, l'Agence mondiale antidopage (AMA) et le CCES ont convenu de ramener sa sanction à une suspension de trois ans, laquelle prendra fin le 2 juillet 2018.
« C'est avec énormément de tristesse que je vais commenter la sanction pour dopage qui vient de m'être imposée », a déclaré M. Welsh. « J'ai terriblement honte de mes gestes et je regretterai à jamais mon manque de jugement. Je tiens à souligner que ma famille, mon entraîneur, mes amis, mon équipe et mes coéquipiers ignoraient tous ma décision de commander des substances interdites. J'ai collaboré pleinement avec le CCES par besoin d'honnêteté et pour témoigner de mes expériences du dopage dans le sport du cyclisme. Je suis fier de n'avoir jamais utilisé de substances dans le but de rehausser ma performance. J'espère que mon expérience aidera à éclairer et informer d'autres jeunes athlètes sur les risques et dangers du dopage et à les encourager à ne pas succomber au désir de victoires à tout prix. »
Conformément à la règle 7.10 du PCA, une copie de la lettre dans laquelle le CCES énonce les motifs de sa décision est affichée à l'adresse suivante : www.cces.ca/fr/sanctionreg.
Le Centre canadien pour l'éthique dans le sport est l'organisme national indépendant et à but non lucratif responsable de l'administration du Programme canadien antidopage. En vertu des règles du PCA, le CCES est tenu de rendre publique toute violation aux règles antidopage. Nous reconnaissons que le sport sain peut faire une grande différence pour les individus, les collectivités et notre pays. Nous avons pris l'engagement de travailler en collaboration à activer un système sportif basé sur des valeurs et animé par des principes; à protéger l'intégrité du sport des forces négatives du dopage et d'autres menaces non éthiques; et à défendre le sport juste, sécuritaire et ouvert à tous.