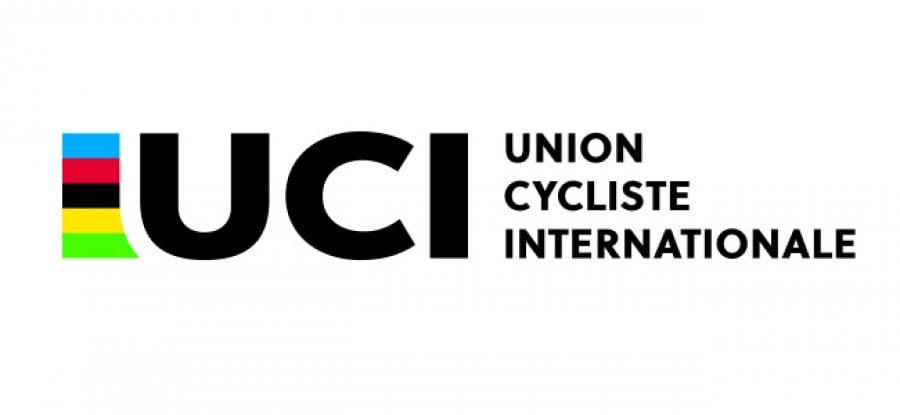 This article is written in English with a French translation underneath.
The Union Cycliste Internationale (UCI) and Telenet are pleased to announce they have signed a contract for a long-term strategic partnership covering the principal UCI cyclo-cross events.
The agreement will take effect from the 2015-2016 season and will run through to the end of the 2019-2020 season. It relates to the UCI Cyclo-cross World Cup and the UCI Cyclo-cross World Championships.
Telenet will take over, on sub-licence from VRT, the rights for five of the seven rounds of the 2015-2016 UCI Cyclo-cross World Cup (VRT will retain the rights of the Flemish rounds in Koksijde and Heusden-Zolder). In addition, Telenet will become the main sponsor of the UCI Cyclo-cross World Cup. From 2017 to 2020, VRT will continue to broadcast, on sub-licence and in partnership with Telenet, two rounds of the UCI Cyclo-cross World Cup organised in Belgium as well as the UCI Cyclo-cross World Championsihps.
From the 2016-2017 season through to 2019-2020, Telenet:
will broadcast all rounds of the UCI Cyclo-cross World Cup on all of its channels and will provide a dedicated offer on its digital platforms (mobile applications and Internet),
will take care of international TV production and provide images (live, summaries, interviews, behind the scenes) to all right-holders,
will become the title sponsor of the Telenet UCI Cyclo-cross World Cup.
Telenet will guarantee the quality of the TV production by using the most advanced technological means (onboard cameras, drones, trackers) so that cycling enthusiasts can get as close as possible to the riders as they watch the racing.
Commenting on this partnership, the UCI President Brian Cookson stated: "I am delighted by this partnership with Telenet, which will reinforce the development of cyclo-cross in Belgium and throughout the world. Our World Cup will visit the United States for the first time during the 2015-2016 season with the Cross Vegas event, and we mean to continue the globalisation of this discipline. The year 2016 will also see the introduction of the new Women Under-23 category at the World Championships in Heusden-Zolder, proof of the UCI's commitment to developing women's cyclo-cross. The contract with Telenet is a new and significant step and will allow us to further invest in the discipline's expansion."
The CEO of Telenet John Porter added: "At Telenet we are as enthusiastic about cyclo-cross as the public: our commitment in a sponsoring role, with the Telenet-Fidea Cycling Team and now with the UCI Cyclo-cross World Cup, attests to the fact. We have the firm intention to continue investing in cyclo-cross and to contribute further to the development of the discipline. We will go full capacity with our TV production and television viewers can expect some amazing images."
About Telenet
Telenet is a leading provider of media and telecommunication services. Its business comprises the provision of cable television, high speed internet and fixed and mobile telephony services, primarily to residential customers in Flanders and Brussels. In addition, Telenet offers services to business customers across Belgium under the brand Telenet Business.
---
Avancée décisive pour le cyclo-cross avec la signature d'un partenariat entre l'UCI et Telenet
L'Union Cycliste Internationale (UCI) et Telenet ont le plaisir d'annoncer la signature d'un contrat de partenariat stratégique à long terme portant sur les principaux événements de cyclo-cross UCI.
L'accord prendra effet dès la saison 2015-2016 et se terminera à l'issue de la saison 2019-2020. Il portera sur la Coupe du Monde Cyclo-cross UCI et les Championnats du Monde Cyclo-cross UCI.
Telenet reprendra à la VRT, en sous-licence, les droits de cinq des sept manches de la Coupe du Monde Cyclo-cross UCI 2015-2016 (la VRT conservant les droits des manches flamandes de Koksijde et Heusden-Zolder). Telenet deviendra par ailleurs le sponsor principal de la Coupe du Monde Cyclo-cross UCI. Pour les années 2017-2020, la VRT continuera à diffuser, en sous-licence et en partenariat avec Telenet, deux manches de la Coupe du Monde Cyclo-cross UCI organisées en Belgique ainsi que les Championnats du Monde Cyclo-cross UCI.
A partir de la saison 2016-2017 et jusqu'en 2019-2020, Telenet :
diffusera la totalité des manches de la Coupe du Monde Cyclo-cross UCI sur l'ensemble de ses chaînes et assurera une offre dédiée sur ses plateformes digitales (applications mobiles et site internet),
assurera la production TV internationale et la fourniture des images (directs, résumés, entretiens, coulisses) à tous les ayants droits,
deviendra sponsor titre de la Coupe du Monde Cyclo-cross UCI Telenet.
Concernant la production TV, Telenet fera le pari de la qualité en déployant les moyens technologiques les plus avancés (caméras embarquées, drones, trackers) pour permettre aux amateurs de cyclisme de suivre la course au plus près des coureurs.
A propos de ce partenariat, le Président de l'UCI Brian Cookson a déclaré : « Je me réjouis de ce partenariat avec Telenet, qui renforcera le développement du cyclo-cross en Belgique et partout dans le monde. Notre Coupe du Monde 2015-2016 visitera pour la première fois les Etats-Unis, avec l'épreuve de Cross Vegas, et nous comptons poursuivre l'internationalisation de notre discipline. 2016 coïncidera aussi avec l'introduction de la nouvelle catégorie « Femmes Moins de 23 ans » aux Championnats du Monde d'Heusden-Zolder, preuve de l'engagement de l'UCI en faveur du cyclo-cross féminin. Le contrat avec Telenet est une nouvelle étape marquante et nous permettra d'investir davantage dans l'essor de la discipline. »
Le CEO de Telenet John Porter a pour sa part ajouté : « Tout comme le public, nous sommes fans de cyclo-cross chez Telenet : notre engagement au niveau du sponsoring, avec le Telenet-Fidea Cycling Team puis maintenant avec la Coupe du Monde Cyclo-cross UCI, en atteste. Nous avons la ferme intention de continuer à investir dans le cyclo-cross et de contribuer davantage encore au développement de la discipline. Nous allons tirer le maximum de notre capacité de production TV. Les téléspectateurs peuvent s'attendre à des images formidables. »
A propos de Telenet
Telenet est un fournisseur de services médias et télécoms de premier plan, spécialisé dans la fourniture d'accès à la télévision par câble, l'Internet à grande vitesse et aux services de téléphonie fixe et mobile, principalement à destination de clients résidant en Flandre et à Bruxelles. Sous la marque Telenet Business, la société offre en outre des services à des entreprises implantées partout en Belgique.