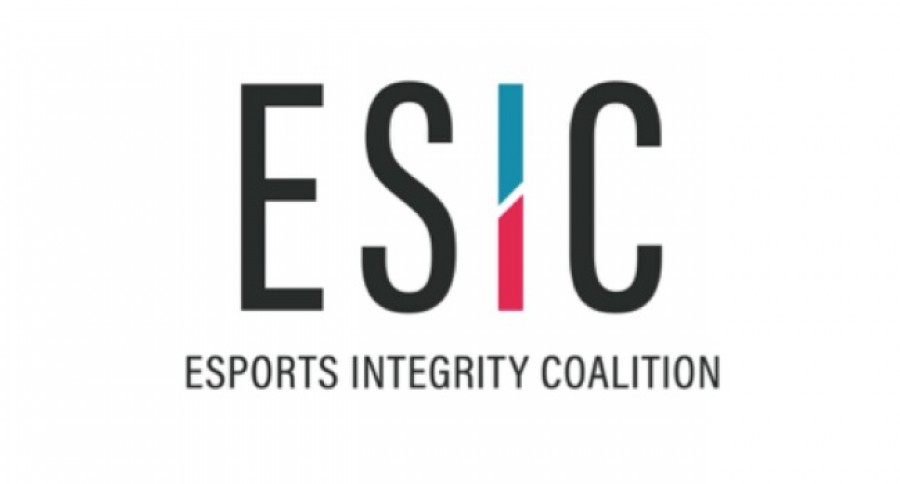 Press Release
31 October 2016
Disciplinary Panel Member - Esport Integrity Coalition (ESIC)
1. Relevant definitions from ESIC Programme
Anti-Corruption Tribunal: A panel of three persons (subject to Article 5.1.6 of the Anti-Corruption Code) appointed by the Integrity Commissioner, to perform the functions assigned to the Anti-Corruption Tribunal under the Anti-Corruption Code. Each member of the Anti-Corruption Tribunal shall be a member of the ESIC Panel and ESIC may provide reasonable compensation and reimbursement of expenses to such members.
Disciplinary Panel: the group of three members of the ESIC Panel appointed by the Chairman of the ESIC Panel to hear matters referred to them in terms of the Disciplinary Procedure.
Disciplinary Procedures: the disciplinary procedures set out in the Programme to deal with any alleged breach of any part of the Programme.
ESIC Panel: A group of respected experts with Esports and, ideally, legal experience appointed by the ESIC Executive Board to provide independent enquiries, investigations and rulings, including appeals, in relation to matters brought to its attention. Each member of the ESIC Panel shall be independent of ESIC, which may provide reasonable compensation and reimbursement of expenses to such members.
2. Overall role
A Member of the ESIC (Disciplinary) Panel must have the requisite characteristics, skills, knowledge and experience to assist ESIC (and the Chairperson) to achieve its mission, "to be the recognised guardian of the integrity of esports and to take responsibility for disruption, prevention, investigation and prosecution of all forms of cheating…".
3. Selection Criteria
3.1 Experience of undertaking reviews, decision making and/or risk assessments.
3.2 An express commitment to attend compulsory training (via Skype or other online method) before being appointed to sit on a Disciplinary Panel.
3.3 Must adhere to a standard code of conduct and to agree that any complaints made by a party, which do not relate to the outcome of a dispute resolution process, will be dealt with by the ESIC Integrity Commissioner and Executive Board. This is particularly important to be aware of when sitting as a Member of a Disciplinary Panel which concerns charges brought against young people.
4. Skills & Knowledge
Essential
4.1 Working knowledge of the eSports industry.
4.2 The ability to relate to and communicate with all those involved in such processes with understanding and insight into their situations and concerns.
4.3 The ability to assess the quality and quantity of evidence and argument brought before a Panel in an open, practical and fair-minded way.
4.4 Excellent communication skills (both written and verbal).
4.5 To be, and to be seen to be, entirely impartial and without prejudice in determining issues strictly within the framework of the ESIC Programme.
Desirable
4.6 Working knowledge of the law, legal principles and/or disciplinary processes.
4.7 Good problem solving abilities and clarity of decision making.
5. Composition of the ESIC Panel
5.1 When appointing Members to the Panel, the Chairperson and Executive Board shall give equal opportunities to all applicants, give consideration to the diversity of the Panel and shall not discriminate on the base on race, gender, sex or any other protected characteristic.
5.2 The Chairperson and Executive Board shall also give consideration to the continental representation on the Panel.
6. Conflicts of Interest
6.1 A Panel Member must immediately notify both the Chairperson and the Integrity Commissioner if he/she is approached for any legal advice in eSports, or believes there is anything else which may constitute a "conflict of interest" in the broadest possible sense to being a Member of particular Disciplinary Panel. The Chairperson and the ESIC Executive Board will then rule as to whether that individual can continue to be a member of the Panel and/or be appointed to a particular Disciplinary Panel.
6.2 Prior to each appointment as a member of a Panel, the Member must declare in writing that there are no facts or circumstances known to them which might call into question their impartiality or independence.
7. Confidentiality
7.1 All matters discussed, papers prepared and materials disclosed as part of the Committee's activities are strictly confidential and shall not be disclosed to any third party without the written consent of the ESIC Panel Chairperson, unless it is required by law or such information is already within the public domain.
7.2 This obligation of confidentiality remains even after any relevant period of appointment has expired.
8. Accountability, Term of Office and Remuneration
8.1 A Member of the ESIC Panel is accountable to the Chairperson and the ESIC Executive Board.
8.2 A Panel Member is appointed for a renewable term of 3 years.
8.3 The Panel Member can be removed prior to the end of their 3-year term if both the Chairperson and a majority of the ESIC Executive Board vote for their removal in the best interests of the integrity of eSports and the disciplinary process.
8.4 A Panel Member shall receive a fixed fee of £250 GBP for each case he/she hears when appointed to a Disciplinary Panel.
9. Application Requirements and Process
9.1 An applicant for the role must provide the following:
9.1.1.A brief CV no more than 2 pages long;
9.1.2. A covering letter addressing the criteria set out in paragraphs 3 and 4 above; and
9.1.3.Contact details for two referees to support the application.
9.2 Applications must be received by email to the following addresses no later than 5pm GMT on Tuesday 15th November 2016:
To: This email address is being protected from spambots. You need JavaScript enabled to view it.
Cc: This email address is being protected from spambots. You need JavaScript enabled to view it.