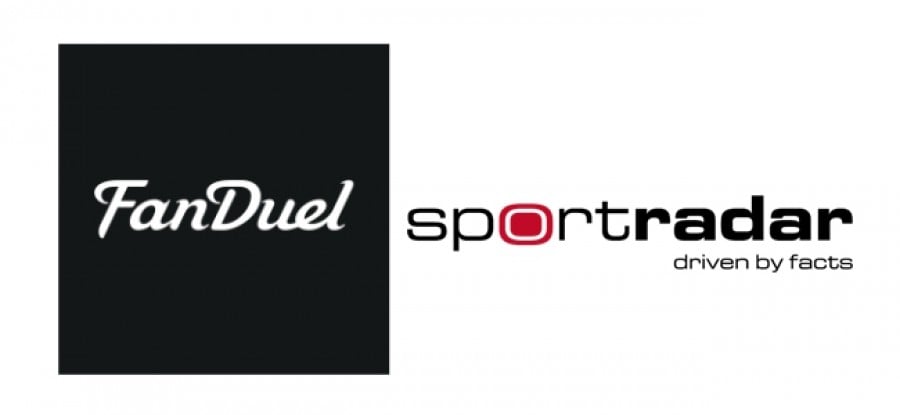 Press Release
August 26, 2015 – FanDuel Inc., the largest one-day fantasy sports operator, today announced a partnership with Sportradar, the leading provider of sports data services globally, to receive the official NFL data feed to power its fantasy football competitions.
In April, the NFL named Sportradar as its exclusive distributor of comprehensive statistics, providing official real-time scores, player statistics and play-by-play data as well as the NFL's proprietary Next Gen Stats player data, consisting of real-time, location-based data such as routes ran, speed, and distance traveled, for all players, in all games. With an acute focus on technology and development, Sportradar has quickly built an industry reputation for the highest quality data distribution.
"We are building the best technologies, products and features for sports fans and part of that is offering our users the most accurate and most compelling content," said Nigel Eccles, CEO and co-founder, FanDuel. "Sportradar has built an incredible platform and we are partnering with them to complement our core product by delivering the fastest play-by-play feed to our players."
"Daily fantasy sports is an intensely competitive space and we could not be more pleased to partner with FanDuel to ensure that their fantasy players experience the most accurate play-by-play data this football season," said Steve Byrd, Chief Commercial Officer at Sportradar.
The partnership with Sportradar comes a week after FanDuel's acquisition of numberFire, the leading next generation sports analytics platform that uses the powers of quantitative analysis to be the world's most accurate predictor of sports performance.
---
About Sportradar
Sportradar is the leading provider of sports data and information globally, covering over 325,000 live events across 48 sports. Sportradar has developed the industry's most proficient software, distributing content and data that is easy to consume while setting new standards for speed and accuracy. Turner Media, Twitter and Samsung are among the leading companies in sports and digital media relying on Sportradar for innovative content, comprehensive applications and product development. Exclusive agreements with the NFL, International Tennis Federation and NASCAR are among its 65 worldwide league and federation partnerships. Learn more at www.sportradar.us.
About FanDuel
FanDuel is the leading daily fantasy sports provider with the sole mission of making sports more exciting. Founded in 2009, FanDuel has redefined fantasy sports; offering a multitude of one-day game options for NFL, NBA, MLB, NHL, and college football and basketball, with new public and private leagues forming daily, ranging in size from two to thousands of players. FanDuel is the Official Partner of the NBA and has multiple deals with NFL and NBA teams, driving fan engagement, hosting numerous live events and creating once-in-a-lifetime experiences for sports fans throughout the year. Based in New York City with offices in Los Angeles, Orlando, Edinburgh and Glasgow, FanDuel has raised $363 million in funding from investors including KKR, Google Capital, Time Warner/Turner Sports, Shamrock Capital, NBC Sports Ventures, Comcast Ventures, Pentech Ventures, Piton Capital and Bullpen Capital.