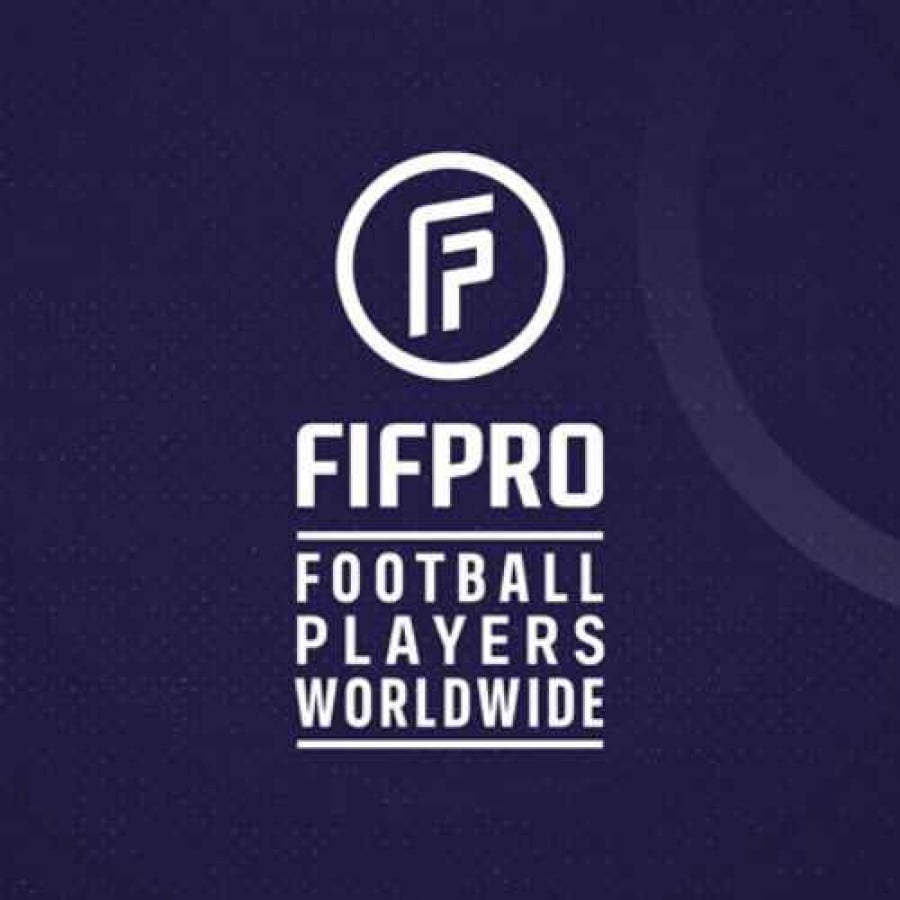 Press Release
This article is written in English with a French and Spanish translation underneath.
(Brussels) FIFPro has today filed legal action against FIFA, in the form of a competition law complaint lodged with the Directorate General Competition of the European Commission in Brussels, challenging the global transfer market system governed by FIFA's regulations as being anti-competitive, unjustified and illegal.
By targeting FIFA's Regulations on the Status and Transfer of Players (RSTP), FIFPro has asked the European Commission to explore the critical argument that the transfer regulations prevent clubs from fairly competing on the market to acquire sporting talent, harming the interests of players, small and medium sized professional teams and their supporters.
The FIFA RSTP, as the core labour and industry regulation of football, fuels and sustains increasing competitive and financial disparity, invites commercial abuse by third party owners and agents and fails to protect players against abuses of their labour contracts via systematic non-payment.
"The European Commission holds the key to reforming the professional football industry more than any internal governance reform process can, by simply applying the law," said FIFPro President, Philippe Piat.
"FIFA fails to administer professional football the same way it has failed to govern itself. Commercial interests of a few prevail, while the majority of players and clubs are disadvantaged. It is time the rule of law prevails over the interests of cartels. The ones benefiting from this are few – major clubs, agents and third party owners. The ones undermined are many and we now call for change."
FIFPro states the transfer system in its current form can no longer be justified or protected by the so-called 'specificity of sport'. Today, the restrictive effects of the FIFA RSTP have been justified by the pursuit of allegedly legitimate objectives that are meant to serve the interest of football and the public. The objectives of the RSTP, agreed to by the European Commission in 2001, include contractual stability, financial solidarity (redistribution of revenue), competitive balance, integrity and stability of competitions, as well as the training of young players. FIFPro has submitted strong data to the European Commission that the transfer system fails to attain these objectives and in many regards works to the opposite of what was intended.
According to world-renowned football finance expert, Stefan Szymanski, who has been commissioned by FIFPro to analyse the transfer market in support of today's legal action, it is apparent that the transfer regulations have significantly impacted the economic and social well-being of players, while having done little to promote competitive balance between clubs, financial solidarity (redistribution of revenue) or club stability.
The harmful practice of clubs asking highly-inflated transfer fees is also set to face a great deal of scrutiny in this complaint. FIFPro argues this represents an extreme barrier for clubs to compete fairly for playing talent as the cost of fielding a competitive team is ever increasing.
Redistributive effects of the system are limited as recent reports convey that large parts of transfer fees circulate between the biggest clubs and leagues, but hardly trickle down.
Szymanski states, "A significant fraction of the transfer market is controlled by elite clubs who circulate top players among themselves. From a sporting perspective, it is well known that the elite group of clubs dominate competition and that this dominance has been increasing since the advent of the (UEFA) Champions League.
From an economic perspective the transfer market is used by the elite clubs to maintaining high barriers to entry through the escalation of transfer fees."
If the transfer system fails to achieve its stated objectives, as FIFPro insists, its anti-competitive effects and far-reaching restrictions on players' free movement and fundamental rights under the current system can no longer be justified. While the grounds on which FIFPro has asked the European Commission to intervene focus on competition law, other important arguments raised in the complaint include: freedom of movement, or the transfer system restricting the mobility of workers; and fundamental rights of players, who work in a market in which their labour is traded as a commodity.
A strategy which has been more than two years in the making, FIFPro's legal action against FIFA is designed to stabilize a football industry in order to:
Create the highest possible number of quality jobs for players based on a sustainable and resilient industry that embraces integrity, greater levels of financial solidarity, competition and enhanced individual and collective labour relations.
Ensure that the right of any worker to receive his salary is honored, a basic right so often abused in world football.
Ensures reciprocity of rights and obligations by both clubs and players, for the breach or termination of a contract
Not since the famous Jean-Marc Bosman ruling of 1995 has the transfer system been challenged to such a degree. The ability to move freely from one employer to another after a contract had expired was the primary focus of that landmark case. Twenty years on, FIFPro has broadened its scope to expose a recreated and equally restrictive transfer market established via a severe imbalance in the regulations, namely Article 17 of RSTP, which allows clubs to exploit players who are under contract.
"We need not fear a football world without the transfer system," stated FIFPro Secretary-General Theo van Seggelen.
"Through collective bargaining, better labour market rules can be established. Balanced fairly against the needs of clubs, together with an improved model of revenue distribution, we will safeguard football's future. Players have the sustainability of this game and industry at heart and will act responsibly."
"We have a duty to ensure jobs are secure, contracts respected, and clubs financially viable to compete rather than just making up the numbers. This action is designed for the benefit of all, including the hundreds of millions of football fans who've been betrayed by the irresponsible administration of the transfer market."
"For years we have tried to negotiate a fair reform with the other stakeholders and failed. Failed at the first hurdle – ensuring players are paid what is owed in their contracts."
"Thousands of our members, who go month after month without being paid are desperate. More and more people are feeding off of this transfer market for their personal gain."
"While the industry overall is growing, we see ever greater disparity and financial struggle on behalf of players and clubs. This situation leaves us with no other choice. FIFPro will not turn a blind eye when the damage being caused by the transfer market system is this severe. It is time for change."
To view the executive summary click here.
---
SYSTÈME DE TRANSFERT : LA FIFPRO INTENTE UNE ACTION EN JUSTICE CONTRE LA FIFA
(Bruxelles) La FIFPro a intenté ce jour une action en justice contre la FIFA, sous la forme d'une réclamation aux termes de la loi sur la concurrence auprès de la Direction générale de la Concurrence de la Commission européenne à Bruxelles, en contestant le système mondial du marché des transferts régi par le règlement de la FIFA, comme étant anticoncurrentiel, injustifié et illégal.
En s'attaquant au règlement concernant le statut et le transfert des joueurs de la FIFA (RSTJ), la FIFPro a demandé à la Commission européenne d'examiner l'argument essentiel selon lequel le règlement de transfert empêche les clubs de se concurrencer équitablement sur le marché pour acquérir des talents sportifs, causant ainsi un préjudice aux intérêts des joueurs, des équipes professionnelles qu'elles soient modestes ou moyennes, ainsi qu'à ceux de leurs supporters.
Le RSTJ de la FIFA, en tant que règlement essentiel du travail et du secteur du football, alimente et entretient des disparités croissantes du point de vue concurrentiel et financier, encourage les abus commerciaux de la part de tiers détenteurs et d'agents, sans protéger les joueurs contre des contrats de travail abusifs, en l'absence de paiement systématique des salaires.
« La Commission européenne détient les clés de la réforme du secteur du football professionnel bien davantage que n'importe quel processus de réforme de gouvernance interne, simplement en faisant appliquer la loi », affirme Philippe Piat, président de la FIFPro.
« La FIFA ne respecte pas ses engagements de gestion du football professionnel, tout comme cela a été le cas pour sa propre gestion. Les intérêts commerciaux d'une minorité prévalent, et la majorité des joueurs et des clubs sont désavantagés. Il est temps que la loi s'impose face aux intérêts des cartels. Ceux qui en profitent sont peu nombreux : ce sont les clubs importants, les agents et les tiers détenteurs. Ceux qui en souffrent sont en revanche légion, et nous appelons aujourd'hui au changement ».
La FIFPro affirme que le système de transfert sous sa forme actuelle ne se justifie plus, et ne peut se défendre par ladite « spécificité du sport ». Aujourd'hui, les effets restrictifs du RSTJ de la FIFA ont été justifiés par la recherche d'objectifs prétendument légitimes, destinés à servir les intérêts du football et du public. Les objectifs du RSTJ, approuvés par la Commission européenne en 2001, incluent entre autres la stabilité contractuelle, la solidarité financière (redistribution des revenus), un équilibre compétitif, l'intégrité et la stabilité des compétitions, ainsi que la formation des jeunes joueurs. La FIFPro a présenté à la Commission européenne des données décisives attestant que le système de transfert ne parvient pas à atteindre ses objectifs, et obtient à bien des égards des résultats contraires à ses intentions.
Selon Stefan Szymanski, expert financier largement reconnu dans le monde du football et mandaté par la FIFPro pour analyser le marché des transferts afin d'étayer l'action en justice aujourd'hui, il apparaît que le règlement de transfert a eu un impact significatif sur la situation économique et le bien-être social des joueurs, sans avoir fait grand chose pour promouvoir un équilibre compétitif entre les clubs, la solidarité financière (redistribution des revenus) ou la stabilité.
La pratique préjudiciable de clubs qui exigent des sommes de transfert de plus en plus importants nécessite également un examen attentif dans le cadre de cette plainte. La FIFPro affirme que ceci représente un obstacle majeur à une concurrence équitable entre clubs en quête de talents, dans la mesure où le coût de constitution d'une équipe compétitive augmente sans cesse.
Quant aux effets de redistribution du système, ils sont limités comme le montrent des rapports récents, qui indiquent qu'une part importante des sommes de transfert circule entre les ligues et les clubs les plus importants, alors que les retombées sont rares.
Comme l'affirme Szymanski « une part significative du marché des transferts est contrôlée par des clubs d'élite, qui se passent les meilleurs joueurs entre eux. D'un point de vue sportif, on sait que le groupe de clubs en tête domine la concurrence, situation qui s'est confirmée depuis l'avènement de la ligue des champions (UEFA).
D'un point de vue économique, les clubs d'élite se servent du marché des transferts pour maintenir des barrières infranchissables grâce à l'augmentation accrue des sommes de transfert.
Si le système de transfert n'arrive pas à atteindre ses objectifs, et la FIFPro insiste sur ce point, ses effets anticoncurrentiels et les restrictions qu'il entraîne au niveau de la liberté de circulation et des droits fondamentaux des joueurs font que le système actuel n'est plus justifié. Si les fondements sur lesquels la FIFPro a demandé à la Commission européenne d'intervenir concernent avant tout la loi sur la concurrence, sa plainte repose aussi sur d'autres arguments importants : liberté de circulation, restriction de la mobilité des travailleurs par le système de transfert ; droits fondamentaux des joueurs qui travaillent sur un marché où leur main-d'œuvre est négociée comme une matière première.
L'action en justice de la FIFPro contre la FIFA qui a nécessité plus de deux ans de préparation, vise à stabiliser le secteur du football afin de :
créer le plus grand nombre possible d'emplois de qualité pour des joueurs sur la base d'un secteur durable et résilient faisant preuve d'intégrité, d'une plus grande solidarité financière, plus concurrentiel en améliorant les relations individuelles et de travail collectives ;
veiller au respect du droit de chaque travailleur à percevoir son salaire, un droit fondamental bien souvent bafoué dans l'univers du football ;
garantir la réciprocité des droits et obligations à la fois des clubs et des joueurs, pour la rupture ou la résiliation d'un contrat.
Le système de transfert n'a jamais été remis en question à ce point depuis le fameux arrêt Jean-Marc Bosman de 1995. Ce cas de jurisprudence portait avant tout sur la capacité d'un joueur à se déplacer librement d'un employeur à l'autre à l'expiration d'un contrat. Depuis vingt ans, la FIFPro a élargi son action pour dénoncer un marché de transfert recréé et tout aussi restrictif, établi à la suite d'un déséquilibre important au niveau du règlement, à savoir l'article 17 du RSTJ, qui autorise les clubs à exploiter des joueurs sous contrat.
« Nous n'avons pas à craindre un univers du football sans système de transfert », affirme Théo Van Seggelen, secrétaire général de la FIFPro.
« Il est possible d'établir des règles plus équitables sur le marché du travail grâce aux conventions collectives. Grâce à un équilibre équitable par rapport aux besoins des clubs et à l'amélioration d'un modèle de distribution des revenus, nous préserverons l'avenir du football. Les joueurs tiennent à la durabilité de ce jeu et du secteur, et agiront de façon responsable.
Nous avons le devoir de veiller à ce que les emplois soient surs, les contrats respectés, et les clubs financièrement viables pour pouvoir se concurrencer plutôt que d'accumuler simplement des chiffres. Cette action est intentée pour le bien de tous, y compris de centaines de millions de supporters du football trahis par la gestion irresponsable du marché des transferts.
Nous avons essayé pendant des années de négocier une réforme équitable avec les autres parties prenantes, mais en vain. Nous avons échoué au premier obstacle : veiller à ce que les joueurs soit payés conformément à leur contrat.
Des milliers de nos membres attendent leur salaire, mois après mois, et sont désespérés. De plus en plus de personnes profitent de ce marché des transferts pour leur bénéfice personnel.
Le secteur est en pleine croissance dans l'ensemble, mais nous voyons de plus en plus de disparités et de difficultés financières chez les joueurs et les clubs. Dans cette situation, nous n'avons plus le choix. La FIFPro ne peut plus fermer les yeux face à la gravité du préjudice provoqué par le système de marché des transferts. Il est temps de changer ».
---
FIFPRO INTERPONE ACCIÓN JURÍDICA CONTRA FIFA POR SISTEMA DE TRANSFERENCIAS
(Bruselas) FIFPro ha interpuesto hoy una acción jurídica contra la FIFA, en forma de reclamación sobre el Derecho de la competencia, presentada ante la Dirección General de Competencia de la Comisión Europea, en Bruselas, por la que pone en tela de juicio el actual sistema mundial del mercado de transferencias, regido por el Reglamento de la FIFA, al que tacha de anticompetitivo, injustificado e ilegal.
Al poner en tela de juicio el Reglamento de la FIFA sobre el Estatuto y la Transferencia de Jugadores (RETJ), FIFPro ha instado a la Comisión Europea a explorar el argumento crítico de que el reglamento de transferencias impide la justa competencia de los clubes en el mercado a la hora de proveerse del talento deportivo, perjudicando así los intereses de los jugadores, así como a los equipos profesionales medianos y pequeños, y a sus seguidores.
El RETJ de la FIFA, como principal reglamentación del mercado laboral y de la industria del fútbol, propicia y sostiene una disparidad competitiva y financiera creciente, invita al abuso económico por parte de agentes y de terceros propietarios de derechos, y no protege a los futbolistas contra el incumplimiento de sus contratos ante la práctica sistemática del impago.
"La Comisión Europea tiene la llave para reformar la industria del fútbol profesional, más de lo que pudiera conseguir cualquier otro proceso de reforma de gobernanza interna y ello, sencillamente, aplicando la ley," ha afirmado el Presidente de FIFPro, Philippe Piat.
"La FIFA no consigue administrar el fútbol profesional, como tampoco ha conseguido regular su propia institución. Prevalecen los intereses comerciales de unos pocos, mientras que la mayoría de los futbolistas y de los clubes se ven desfavorecidos. Es hora de que prevalezca el Derecho sobre los intereses de los cárteles. Son pocos los beneficiados por esta situación: los grandes clubes, los agentes y los terceros propietarios de derechos. Por el contrario, los perjudicados son muchos, y por ello exigimos un cambio."
FIFPro manifiesta que el sistema de transferencias en su forma actual ya no puede seguir siendo justificado o protegido por la denominada 'especificidad del deporte'. En la actualidad, los efectos restrictivos del RETJ de la FIFA se han justificado por la búsqueda de objetivos supuestamente legítimos, destinados a servir los intereses del fútbol y de su público. Los objetivos del RETJ, respaldados por la Comisión Europea en el año 2001, incluyen la estabilidad contractual, la solidaridad financiera (redistribución de los beneficios), el equilibrio competitivo, la integridad y la estabilidad de las competiciones, así como el entrenamiento de jugadores juveniles. FIFPro ha presentado sólidos datos a la Comisión Europea para demostrar que el sistema de transferencias no alcanza esos objetivos y que, en muchos aspectos, surte un efecto contrario al deseado.
Según el renombrado experto a nivel mundial en materia de finanzas en el ámbito del fútbol, Stefan Szymanski, a quien FIFPro ha encargado el análisis del mercado de transferencias en apoyo a la acción jurídica entablada hoy, es evidente que el reglamento de transferencias ha repercutido de forma notable sobre el bienestar económico y social de los jugadores, mientras que ha hecho poco por promover el equilibrio competitivo entre los clubes, la solidaridad financiera (redistribución de beneficios) o la estabilidad de los clubes.

La perniciosa práctica de que los clubes soliciten cuantías por transferencia sumamente elevadas también es objeto de escrutinio en esta reclamación. FIFPro argumenta que esto representa una barrera prácticamente insuperable para que los clubes puedan competir de manera justa por el talento de los futbolistas, pues el coste de completar un equipo competitivo se incrementa de manera constante.
Los efectos redistributivos del sistema son limitados, pues informes recientes dan a conocer que grandes partes de las cuantías por transferencia circulan entre las ligas y los clubes principales, pero raramente llegan a niveles inferiores.
Szymanski manifiesta, "Una fracción considerable del mercado de transferencias está controlada por clubes de élite que se van pasando a los futbolistas de primer nivel. Desde el punto de vista deportivo, es bien sabido que el grupo de clubes de élite domina la competición, y que ese dominio ha ido en aumento desde el advenimiento de la Liga de Campeones de la UEFA.
Desde una perspectiva económica, los clubes de élite utilizan el mercado de transferencias para mantener barreras elevadas de entrada mediante el fuerte incremento de las cuantías por transferencia."
Si el sistema de transferencias actual no consigue alcanzar sus objetivos marcados, tal como insiste FIFPro, entonces dicho sistema no está legitimado para justificar los efectos anticompetitivos y las restricciones de largo alcance a la libertad de circulación de los jugadores y a sus derechos fundamentales. Si bien los argumentos sobre los que FIFPro ha solicitado la intervención de la Comisión Europea se centran en el Derecho de la competencia, la reclamación plantea también otros argumentos de importancia, como son: la libertad de circulación o las restricciones que el sistema de transferencias impone a la circulación de los trabajadores; los derechos fundamentales de los futbolistas, que se desenvuelven en un mercado donde su trabajo se comercializa como si fuera una mercancía.
La acción jurídica de FIFPro contra la FIFA, estrategia que ha estado preparándose más de dos años, está concebida para estabilizar a la industria del fútbol con el fin de:
Crear el mayor número posible de puestos de trabajo de calidad para los futbolistas, basados en una industria sostenible y resiliente que adopte la integridad, mayores niveles de solidaridad económica y la competencia, y que potencie las relaciones individuales y colectivas.
Garantizar que se respete el derecho de todo trabajador a recibir su salario, un derecho básico que tantas veces se quebranta en el mundo del fútbol.
Garantizar la reciprocidad de derechos y obligaciones tanto por parte de los clubes como de los jugadores ante el incumplimiento o la rescisión del contrato.
Desde la famosa sentencia Jean-Marc Bosman, del año 1995, no se había puesto en tela de juicio el sistema de transferencias hasta tal punto. La libertad para pasar de un empleador a otro una vez expira el contrato de trabajo fue el centro principal de atención en aquel caso que hizo historia. Veinte años después, FIFPro ha ampliado su alcance para exponer un mercado de transferencias tan retocado como restrictivo, establecido mediante un grave desequilibrio en la reglamentación; en concreto, el artículo 17 del RETJ, que permite a los clubes explotar a los futbolistas que se encuentran bajo contrato.
"No debemos temer un mundo del fútbol sin sistema de transferencias," ha manifestado Theo van Seggelen, Secretario General de FIFPro.
"Mediante el convenio colectivo de trabajo pueden establecerse mejores normas laborales para el mercado. Con un equilibrio justo frente a las necesidades de los clubes, junto con un mejor modelo de distribución, salvaguardaremos el futuro del fútbol. Los futbolistas son los primeros interesados en la sostenibilidad de este deporte y su industria, y procederán de manera responsable."
"Tenemos el deber de garantizar la seguridad de los puestos de trabajo, el respeto de los contratos y la existencia de clubes financieramente viables para la competición, en lugar de limitarnos a que todo sea un ajuste de cifras. Esta acción se ha concebido para beneficio de todos, incluyendo a los cientos de millones de aficionados que se han visto traicionados por la gestión irresponsable del mercado de transferencias."
"Durante años hemos tratado de negociar una reforma justa con otras partes interesadas, sin éxito. Fue imposible superar el primer obstáculo: garantizar que los jugadores reciban el pago estipulado en sus contratos."
"Miles de nuestros miembros se encuentran desmoralizados por tener que pasar un mes tras otro sin recibir su salario. Cada vez más personas sacan partido de este mercado de transferencias para su propio beneficio."
"Si bien la industria en su conjunto está creciendo, observamos cada vez mayor disparidad y dificultades económicas entre los futbolistas y los clubes. Esta situación no nos deja otra elección. FIFPro no va a hacer caso omiso cuando el perjuicio que causa el sistema del mercado de transferencias es de tal envergadura. Es momento de implementar un cambio."