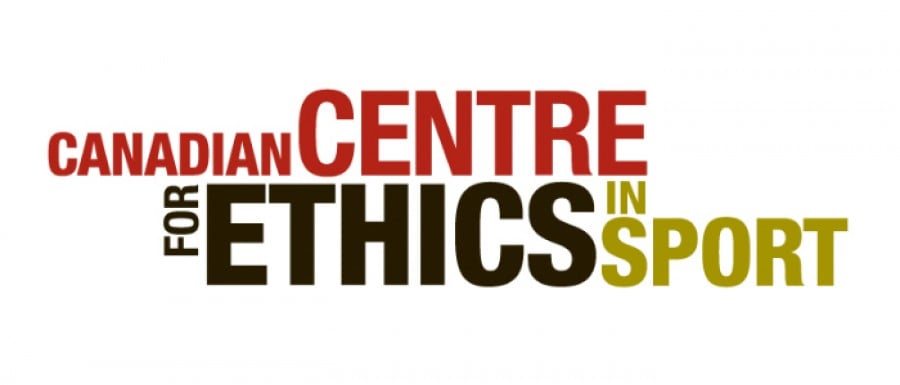 October 22, 2014 – In its first quarter, the Canadian Centre for Ethics in Sport (CCES) focused on enhancing its international relationships to help increase the fight against doping in sport in Canada and around the world.
In April, in cooperation with the World Anti-Doping Agency, the CCES partnered with the restructured Jamaica Anti-Doping Commission (JADCO) to help build capacity for anti-doping in Jamaica. As part of a joint initiative agreement, the CCES is supporting the development and growth of JADCO's anti-doping program, including assisting in doping control officer training and making sure rules and processes are in accordance with the 2015 World Anti-Doping Code and mandatory International Standards.
"We are pleased to provide our expertise to JADCO and assist them in strengthening their anti-doping program," said Paul Melia, President and CEO of the CCES. "Not only are we proud to be supporting JADCO's efforts, this partnership also helps to ensure our Canadian athletes have confidence that all opponents continue to strive to play fair."
The CCES also completed a consultancy agreement with the United Kingdom Anti-Doping (UKAD) in March. During the consultancy period, representatives of UKAD visited CCES headquarters to review current processes and share intelligence-gathering methods and best practices. Moving forward this information will be used to support and implement new anti-doping initiatives within the 2015 edition of the Canadian Anti-Doping Program.
In June, the CCES represented the International Triathlon Union (ITU) in Cape Town, South Africa, at the annual meeting of the South African Institute for Drug-Free Sport's Doping Control Review Committee. The CCES presented out-of-competition testing strategies under the ITU's athlete biological passport program and discussed different means of data interpretation and how this can be applied to a more effective testing program.
Also in June, the CCES delivered a presentation to delegates at the Council of Europe's Meeting of the Advisory Group on Science in Paris, France. The theme of the meeting was "Supporting Anti-Doping Organizations through Science and Technology." The focus of the presentation was how principle-driven sport can help instill character in athletes through their careers and how good values will help deter them from negative behaviours, such as doping.
"We are happy to share the True Sport philosophy with international audiences," said Melia. "And, we encourage sport organizations around the world to adopt similar programs because we know that good sport can make a great difference. Values-based prevention programs are a priority under the 2015 World Anti-Doping Code."
2015 Canadian Anti-Doping Program
In April, the CCES released the first draft of the 2015 Canadian Anti-Doping Program (CADP) and invited comments from the Canadian sport community. The CCES hosted a symposium on May 12 and 13 in Ottawa for sport organizations and sport leaders from across the country to present details of the initial draft 2015 CADP, provide further clarification and rationale for the significant revisions, and facilitate group discussions on how best to implement the new CADP. All feedback acquired during this first consultation period was considered during the creation of the second draft of the 2015 CADP.
Partnership with Cycling Canada on consultation into doping
The CCES partnered with Cycling Canada to consult with members of the Canadian cycling community regarding the issue of doping. The joint initiative, led by Cycling Canada, consists of a series of interviews designed to gather information regarding the prevalence, actual or perceived, of past and present doping activity in cycling. Interviews conducted by an independent third party began in May. A final report will be made public in the near future.
Launch of the new e-learning season
In the first quarter, e-learning was made available to Football Canada athletes (including the Canadian Junior Football League, Ligue de football junior du Québec and national teams). True Sport Clean 101, the official CCES e-learning course, educates athletes on the CADP, including information about banned substances and methods, the sample collection process, the whereabouts program, and the risks of supplement use.
CFL renews anti-doping contract
The Canadian Football League (CFL) has renewed its contract with the CCES. For the next four years, the CCES will provide anti-doping services which include: online education, a review of the CFL anti-doping policy, and testing (urine and blood).
New steroid awareness posters list the facts
The CCES created a series of four printable posters titled "Steroids – Get the Facts!" These eye-catching posters were targeted at university and college students and provide blunt facts about the side-effects of anabolic steroids and encourage athletes to get more information from the CCES online steroids information page. To print the posters, visit: https://www.cces.ca/en/resources-6-steroids-get-the-facts-poster-set.
Doping control program statistics
The CCES conducts testing under the Canadian Anti-Doping Program and also provides doping control services for various national and international clients. The following table summarizes our activity during this quarter. Numbers include tests that are planned, coordinated, and/or collected by the CCES.
| | | | |
| --- | --- | --- | --- |
| Doping Control Tests | Urine | Blood | Violations |
| Canadian Anti-Doping Program | 571 | 190 | 3 |
| Fee-for-service tests | 338 | 81 | -- |
For details, see www.cces.ca/files/pdfs/CCES-MR-2014AprJunDetails-E.pdf.
Fee-for-service
The CCES conducted 338 urine and 81 blood tests for various clients, including testing for the 2014 Junior Pan Am Championships in Toronto, Ontario.
Violations and sanctions
There were three anti-doping rule violations this quarter. A two-year sanction was imposed for the presence of stanozolol. A second athlete received a two-year sanction for the presence of three banned substances (stanozolol, mesterolone and methandienone). Also, a two-month period of ineligibility was imposed on another athlete for the presence of terbutaline.
Athlete services statistics
The CCES supports athletes subject to doping control by providing education, processing medical exemptions, and responding to substance inquiries. The following table summarizes our activity during this quarter.
Athlete Services

Q1 Q1

(2014-15) (2013-14)

Substance Inquiries

(email/ telephone)

99 118

Substance Inquiries

(Global DRO)

19,455 18,982

Therapeutic Use Exemption (TUE) applications processed

26 39

Education (certificates)

3,700 2,950
The Canadian Centre for Ethics in Sport is an independent, national, not-for profit organization. We recognize that true sport can make a great difference for individuals, communities and our country. We are committed to working collaboratively to activate a values-based and principle-driven sport system; protecting the integrity of sport from the negative forces of doping and other unethical threats; and advocating for sport that is fair, safe and open to everyone.
---
For further information, please contact:
Justin MacNeill
Communications Coordinator
+1 613-521-3340 x3314
This email address is being protected from spambots. You need JavaScript enabled to view it.