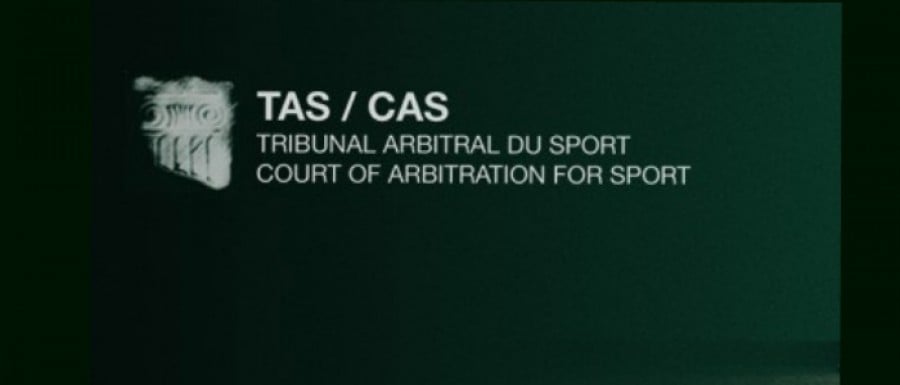 18 November 2014 – The International Council of Arbitration for Sport (ICAS) today announces the appointment of new council members for its next four-year term, beginning on 1 January 2015. The elections took place at the 42nd ICAS Meeting, held on 13 November 2014 in Lausanne, Switzerland.
The ICAS is the governing body of the Court of Arbitration for Sport (CAS) and manages its administration and finances. It is composed of twenty international judges or lawyers active in the judiciary, international arbitration and sports administration. The ICAS membership includes six former international athletes of whom four are Olympians.
The CAS is an independent institution, based in Lausanne, involved in resolving legal disputes in the field of sport through arbitration and mediation. The CAS jurisdiction is recognized by all Olympic sports federations and many non-Olympic federations. The CAS registers more than 400 cases each year.
In addition to the twelve members who have been re-elected, the ICAS welcomes eight new members:
Re-elected members: New members:
Mrs Tjasa Andrée-Prosenc (Slovenia) Dr Abdullah Al Hayyan (Kuwait)
Mr Patrick Baumann (Switzerland) Mr Scott Blackmun (USA)
Mr John D. Coates (Australia) Ms Alexandra Brilliantova (Russia)
Ms Moya Dodd (Australia) Mr Miguel Cardenal Carro (Spain)
H.E. Judge Nabil Elaraby (Eygpt) Ms Carole Malinvaud (France)
Judge Ivo Eusebio (Switzerland) Justice Yvonne Mokgoro (South Africa)
Mr Michael B. Lenard (USA) Justice Wilhelmina Thomassen (Netherlands)
Judge Ellen Gracie Northfleet (Brazil) Judge Xue Hanqin (China)
Mr Göran Petersson (Sweden)
Mr Richard W. Pound (Canada)
Ms Corinne Schmidhauser (Switzerland)
Ms Tricia C.M. Smith (Canada)
Mr John Coates, ICAS President, said: "It is an important date in the history of ICAS, which will soon have 20 years of existence. All eight new ICAS members have a very impressive background and their experience will be beneficial to the institution. I am also very pleased that the widespread geographic representation of ICAS is strengthened, which guarantees a fair representation of the different juridical cultures for the benefit of this World supreme court for sport. It is worth noting that, for the first time, the ICAS will be composed of an equal number of men and women".
Short biographies for the newly appointed members are provided below.
Dr Abdullah Al Hayyan
Dr Al Hayyan is a Professor of Law at Kuwait University, Member of the FINA Ethics Committee, Consultant at Partner International Legal Group in Association with Baker & Botts and Head of the National Sport Arbitration Tribunal in Kuwait. Dr Al Hayyan holds degrees from the Kuwait University and a Phd from the University of Wales.
Mr Scott Blackmun
Mr Blackmun is CEO of the USA Olympic Committee (USOC) since 2010. Prior to this, he spent 20 years practicing law as partner in two international firms focused on sport and entertainment, then he joined the USOC where he served as acting CEO (2001), senior managing director of sport (2000) and general counsel (1999). In 2001, Mr Blackmun left the USOC temporarily and became the COO of Anschutz Entertainment Group until 2009.
Ms Alexandra Brilliantova
Ms Brilliantova is Head of the Legal Department of the Russian Olympic Committee, President of the Russian Sports Law Association and a Member of the Russian Sports Arbitration Court. Prior to becoming a member of ICAS, Ms Brilliantova was a CAS arbitrator and part of the CAS ad hoc Division for the Sochi Winter Olympic Games 2014.
Mr Miguel Cardenal Carro
Mr Cardenal Carro is Spain's State Secretary for Education, Culture and Sport, a Professor of Law and President of the High Council for Sport. Prior to becoming an ICAS member, Mr Cardenal Carro was a CAS arbitrator.
Ms Carole Malinvaud
Ms Malinvaud is a partner in an international law firm in Paris, France, specializing in arbitration, Chair of the International Chamber of Commerce French international arbitration commission (ICC France) as well as of the Comité Français de l'Arbitrage. Ms Malinvaud is a specialist in international commercial law and international arbitration. She holds degrees from Paris II University and Harvard law School, as well as memberships of both the Paris and New York bars.
Justice Yvonne Mokgoro
Justice Mokgoro is a board member of the Centre for Human Rights at the University of Pretoria and chairperson of the South African Law Reform Commission. She is a former judge of the Constitutional Court of South Africa, as well as of the office of the Chief of Justice. She also has extensive academic experience as a lecturer and associate professor. Justice Mokgoro has law degrees from the University of Bophuthatswane and the University of Pennsylvania.
Judge Wilhelmina Thomassen
Judge Thomassen is a consultant on fundamental law, Member of the Human Rights Commission of the Dutch Advisory Council on International Affairs (AIV) and Substitute Member of the Venice Commission. Previously, she held positions at the Supreme Court of the Netherlands, European Court of Human Rights and Court of Appeal of The Hague. Judge Thomassen holds a master's degree in Dutch Private Law.
Judge Xue Hanqin
Judge Xue is a judge at the International Court of Justice in The Hague, Vice President and Board Member of the Chinese Society of International Law and professor at Wuhan University School of Law. Prior to this, she was member of the Foreign Ministry of China. Judge Xue holds degrees from Beijing University and Columbia University.
The elections for the positions of ICAS President, Vice-Presidents, and Division Presidents and their deputies will be held in May 2015.