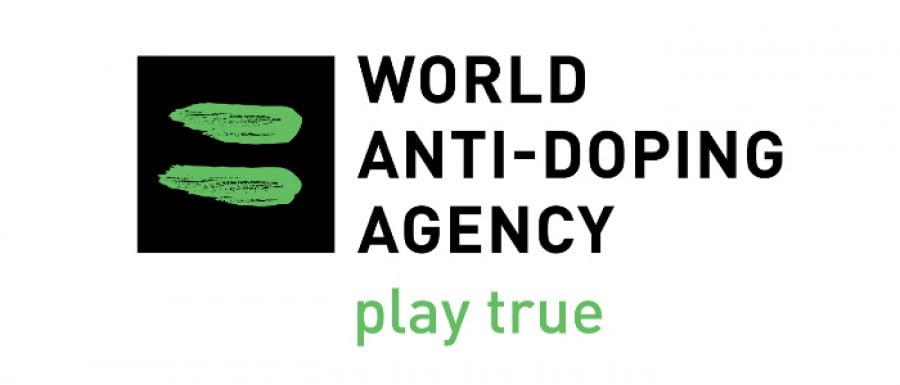 Press Release
This article is written in English with a French translation underneath.
29 September 2016 – Regrettably, since 13 September 2016, the cyber espionage group "Fancy Bear" has been releasing batches of confidential athlete data related to Therapeutic Use Exemptions (TUEs), which they illegally obtained from a Rio 2016 Olympic Games account of the World Anti-Doping Agency (WADA)'s Anti-Doping Administration and Management System (ADAMS).
This situation has led to a lot of discussion and misinformation related to the TUE program, which is a rigorous and necessary part of elite sport that has overwhelming acceptance from athletes, physicians and anti-doping stakeholders worldwide.

Pertinently, we received the following Opinion from the Chair of the Agency's TUE Expert Group (TUE EG), Professor David Gerrard, which resulted from the Group's meeting on 23 September 2016. Professor Gerrard asked that we share the Opinion with stakeholders, which reflects the views of the TUE EG and was written independent of any input from WADA staff.
***

The TUE EG would like to express; while, at the same time, applaud the recent stand by the WADA Executive Committee to reinforce its leadership in the preservation of clean sport.

The TUE EG represents a significant body of international experience in clinical sports medicine across able bodied and Paralympic disciplines. As senior physicians we willingly contribute to this critical arm of the work of WADA, while recording our extreme gratitude for the work of the WADA Medical Director and his staff.

Our concern relates to the recent, widely publicized events that have brought the principles of therapeutic use exemption into disrepute and challenge the integrity of a process fundamental to the protection of the rights of honest athletes and their medical advisors.

With your approval, and at the discretion of the WADA Executive Committee, we respectfully request that the following sentiments are conveyed to relevant stakeholders.
The WADA TUE Expert Group confirms its unequivocal support for the existing process by which athletes with genuine medical conditions may obtain appropriate clinical care and remain active in sport.

The integrity of this process remains fundamental to the spirit of clean sport and has not been represented accurately by recent media reports following the hacking of WADA files.

A reported "upsurge" of applications, to use medications that are prohibited through the TUE process, is a reflection of growing stakeholder compliance with ADAMS rather than exploitation of any loophole to circumvent a legitimate process.

The overwhelming majority of applications for therapeutic use exemption are in full accordance with WADA clinical standards and the ISTUE.

In addition to the current surveillance of TUE applications submitted to ADAMS, increased resources would allow a regular audit of TUE Committee composition and process.This audit would further enhance the credibility of the whole TUE process.
In conclusion, we wish to assure the Executive Committee that we fully endorse the efforts of WADA to maintain the integrity of sport, and our commitment to the same goal. As the only group within WADA comprised solely of physicians, we respectfully offer our expertise in helping to address the public concerns of the TUE process that is founded on good clinical practice and is in accordance with the ethics of our profession.

Thank you for receiving this communication.
Respectfully yours,
Professor David Gerrard
Chair, WADA TUE Expert Group

On behalf of the TUE Expert Group:

Dr Katharina Grimm (RSA)
Dr Ola Ronsen (NOR)
Dr Katja Mjosund (FIN)
Dr Susan White (AUS)
Dr James Kissick (CAN)
Dr Chin Sim Teoh (SIN)
Dr John Lombardo (USA)
Dr Michael Turner (UK)
---
AVIS INDÉPENDANT DU GROUPE D'EXPERTS SUR LES AUT DE L'AMA
le 29 septembre 2016 - Nous déplorons que, depuis le 13 septembre 2016, le groupe de cyberespions « Fancy Bear » publie des blocs de données confidentielles sur certains sportifs, concernant les autorisations d'usage à des fins thérapeutiques (AUT). Ces données ont été obtenues illégalement à partir d'un compte créé pour les Jeux olympiques de Rio 2016 dans le Système d'administration et de gestion antidopage (ADAMS) de l'Agence mondiale antidopage (AMA).

Ces événements ont donné lieu à de nombreuses discussions et des informations erronées ont circulées au sujet du programme des AUT, un programme rigoureux qui fait partie intégrante du sport d'élite et qui est très largement accepté par les sportifs, les médecins et les partenaires du mouvement antidopage dans le monde entier.

Nous avons justement reçu l'avis suivant du président du Groupe d'experts sur les AUT de l'AMA, le professeur David Gerrard, qui fait suite à la réunion de ce groupe du 23 septembre 2016. Le professeur Gerrard nous a demandé de le communiquer à nos partenaires. Cet avis reflète le point de vue du Groupe d'experts sur les AUT et a été rédigé indépendamment des opinions du personnel de l'AMA.
***

Le groupe d'experts sur les AUT aimerait s'exprimer sur la récente position du Comité exécutif de l'AMA, qui souhaite renforcer son leadership dans la protection du sport propre, et en profite pour le féliciter.

Le Groupe d'experts sur les AUT représente une somme d'expériences internationales en médecine clinique du sport, autant dans les disciplines traditionnelles que paralympiques. À titre de médecins expérimentés, nous contribuons volontiers à l'effort critique du travail de l'AMA, tout en exprimant notre extrême gratitude au directeur médical de l'AMA et à ses collaborateurs pour leurs travaux.

Notre préoccupation concerne les événements récents et largement médiatisés qui ont discrédité les principes des autorisations d'usage à des fins thérapeutiques et remis en cause l'intégrité d'un processus fondamental pour protéger les droits des sportifs honnêtes et leurs conseillers médicaux.

Avec votre approbation, et à la discrétion du Comité exécutif de l'AMA, nous demandons que les opinions suivantes soient communiquées aux partenaires concernés.

Le Groupe d'experts sur les AUT de l'AMA confirme son soutien sans équivoque au processus actuel dans le cadre duquel les sportifs présentant des problèmes de santé réels peuvent obtenir les soins cliniques appropriés et demeurer des sportifs actifs.

L'intégrité de ce processus demeure fondamentale pour la promotion d'un sport propre et elle n'a pas été présentée avec exactitude dans les médias ces derniers temps, suite au piratage des fichiers de l'AMA.

La multiplication des demandes d'usage de médicaments prohibés dans le cadre du processus des AUT, est le reflet des efforts croissants de nos partenaires de se mettre en conformité avec ADAMS, et non d'une exploitation des failles pour contourner un processus légitime.

La très grande majorité des demandes d'autorisation d'usage à des fins thérapeutiques sont entièrement conformes aux normes cliniques de l'AMA et au Standard international pour l'autorisation d'usage à des fins thérapeutiques (SIAUT).
En plus de la surveillance actuelle des demandes d'AUT soumises dans ADAMS, des ressources supplémentaires permettraient un audit régulier de la composition et du processus du Comité AUT. Cet audit renforcerait la crédibilité de tout le processus des AUT.
En conclusion, nous souhaitons assurer le Comité exécutif de notre soutien plein et entier aux efforts de l'AMA visant à préserver l'intégrité du sport et l'assurer de notre engagement envers cet objectif. Comme nous sommes le seul groupe au sein de l'AMA à être composé uniquement de médecins, nous offrons notre expertise pour dissiper les préoccupations du public à l'égard du processus des AUT et réaffirmer qu'il est fondé sur de saines pratiques cliniques et qu'il est conforme à l'éthique de notre profession.

Vous remerciant par avance de l'attention que vous porterez à notre avis, je vous prie d'agréer mes sincères salutations.

Professeur David Gerrard
Président, Groupe d'experts sur les AUT de l'AMA

Au nom du Groupe d'experts sur les AUT :

Dr Katharina Grimm (Afrique du Sud)
Dr Ola Ronsen (Norvège)
Dr Katja Mjosund (Finlande)
Dr Susan White (Australie)
Dr James Kissick (Canada)
Dr Chin Sim Teoh (Singapour)
Dr John Lombardo (États-Unis)
Dr Michael Turner (Royaume-Uni)