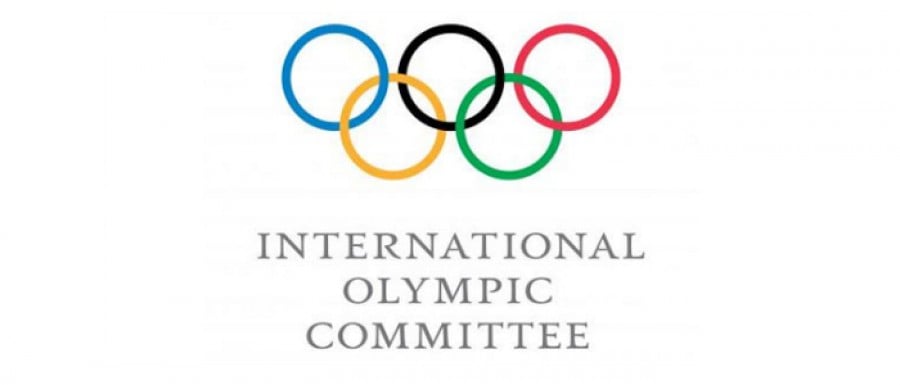 As part of its ongoing efforts to promote athletes' safety and wellbeing, the Executive Board (EB) of the International Olympic Committee (IOC) today approved the establishment of the "International Safeguarding Officer in Sport Certificate". The course leading to certification is set to commence in September 2021. This is a first of its kind because there is currently no certificate or minimum standard of education or training for safeguarding officers in sport on an international level.
The five-month education course will be developed by an International Advisory Board of experts, under three Programme Directors, and will be fully aligned with other international efforts to protect athletes and align sports policies and programmes with the United Nations 2030 Agenda.
It will be hosted on sportsoracle. The course will include a final examination, which must be passed in order to receive the certification.
Registration for this course – which will be open to anyone, but aimed in particular at International Federations (IFs), National Federations (NFs) and National Olympic Committees (NOCs) – will incur a fee. Successful candidates proposed by the NOCs will be able to apply for Olympic Solidarity scholarships to enrol in this course.
"The safety and wellbeing of athletes are paramount to the IOC and the Olympic Movement. We need to make every effort to keep athletes safe and to guard their rights. I am pleased that we can today initiate this certificate to enhance awareness and education in this important area of athlete welfare, reinforcing the stance against all forms of harassment and abuse in sport," said IOC President Thomas Bach.
In another effort, 11 additional webinars for NOCs will be available in four different languages from October 2020 onwards. This series intends to address cultural challenges faced by NOCs in developing and implementing athlete safeguarding initiatives, enhance their capacity in athlete safeguarding, facilitate the sharing of best practices and provide access to a group of experts who can offer further support. It builds on the success of a webinar series organised for IFs in 2019.
Additionally, the IOC is planning a safe sport digital education and awareness campaign starting in the fourth quarter of 2020. This Athlete365 campaign will look to build global awareness around safe sport in the run-up to the Olympic Games Tokyo 2020.
The overarching principle of the safe sport digital education and awareness campaign is to safeguard athletes, protect the integrity of sport and promote sporting values, through:
- Educating and empowering athletes with knowledge of what safe sport means.
- Removing the stigma surrounding this topic and moving the conversation towards a positive message of support and solidarity.
- Encouraging action by providing easily understood education, and awareness of reporting frameworks and procedures such as the IOC Games-Time Framework, during the Olympic and Youth Olympic Games.
The IOC has been raising awareness of athlete safeguarding globally by encouraging every sports and sport-for-development organisation to tackle this issue and improve athlete protection. This new initiative further strengthens the IOC's commitment to educating and making the Olympic Movement aware of the importance of safeguarding.
As of Rio 2016, an IOC Safeguarding Officer has been present and available to all athletes competing at the Olympic and Youth Olympic Games.
Through the work of its Prevention of Harassment and Abuse in Sport (PHAS) Working Group, the IOC has been striving to guide and assist the IFs and NOCs in developing their own policies to prevent harassment and abuse.
In 2017, the IOC launched the "IOC Athlete Safeguarding Toolkit" in collaboration with over 50 stakeholders, including athletes, IFs, NOCs and subject-matter experts. Previously, in 2016, the "IOC Guidelines for IFs and NOCs related to creating and implementing a policy to safeguard athletes from harassment and abuse in sport" were released.
Further information on the IOC's educational activities to prevent harassment in sport can be found here.
###
The International Olympic Committee is a not-for-profit independent international organisation made up of volunteers, which is committed to building a better world through sport. It redistributes more than 90 per cent of its income to the wider sporting movement, which means that every day the equivalent of 3.4 million US dollars goes to help athletes and sports organisations at all levels around the world.
###
For more information, please contact the IOC Media Relations Team:
Tel: +41 21 621 6000, email: This email address is being protected from spambots. You need JavaScript enabled to view it., or visit our web site at www.olympic.org.
Broadcast quality footage
The IOC Newsroom: https://iocnewsroom.com/
Videos
YouTube: www.youtube.com/iocmedia
Photos
For an extensive selection of photos available shortly after each event, please follow us on Flickr.
To request archive photos and footage, please contact our Images team at: This email address is being protected from spambots. You need JavaScript enabled to view it..
Social media
For up-to-the-minute information on the IOC and regular updates, please follow us on Twitter, Facebook and YouTube.