Is eSports the new frontier for sports lawyers? Panel discussion 24 Feb 2016 - #LISconf16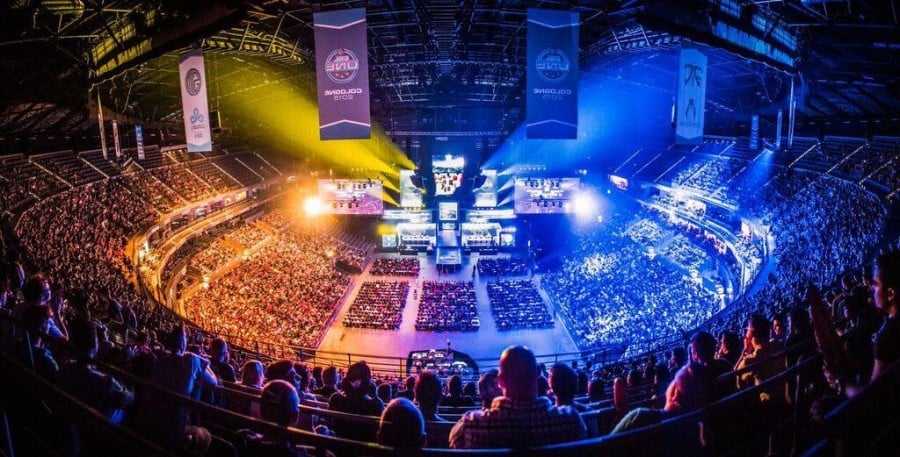 Sunday, 21 February 2016

It was estimated that approximately 71 million people worldwide watched competitive eSports in 2013. This figures is said to have increased to over 134 million people 2015.

With this growth come a number of regulatory challenges and commercial opportunities. On Wednesday 24 February 2016 LawInSport will host a discussion as part of the 'Understand the Rules of the Game' conference with leading figures from eSports to discuss the regulatory, legal and commercial issues and opportunities in the eSports industry.

The panel discussion will focus:
What is involved in hosting an eSports tournament?
What are some of the unique characteristics of eSports?
What are the similarities between governance in eSports and traditional sports?
How is eSports organisations approaching some regulatory challenges such a doping, match-fixing and sponsorship for a young audience?
How does the approach differ from transitional sports when tackling these problems?
How does the game and player data available in eSport help tackle issues problems of doping and match-fixing?
What does the future of eSports look like?
What is the role of the lawyer in eSports?
The panel will be taking questions from the attendees during the discussion.
The panel includes:
Andrew Nixon, Head of Sport Group, Sheridans. Andrew will be joined by:
Ian Smith, Director, Sports Integrity Matters
James Watson, eSports Product Manager, Sportradar
James Lampkin, Vice President Pro Gaming, ESL
eSports - Is eSport the new frontier for sports lawyers?
Andrew Nixon, Head of Sport Group, Sheridans (Chairperson)

Andrew is Head of Sport at Sheridans. The Legal 500 describes him as having "very impressive industry knowledge" and as being "thorough and tenacious". He is referred to by Chambers & Partners as a "notable practitioner", as having "a vast knowledge of the sector" and being "intellectually rigorous".
Andrew's practice focuses principally on non-contentious and contentious commercial and regulatory matters, solely within the sports and esports sectors. His work includes the exploitation and protection of commercial rights, governance, and dispute resolution (and in particular arbitration). His clients include governing bodies, funders, rights holders, sports data and sports tech companies, sports clubs, sports agencies, sponsors and individual athletes.
Working alongside Sheridans' Computer Games Group, Andrew has also developed a market leading esports practice, acting for leagues and teams, in particular on governance, commercial, and regulatory matters, such as governance frameworks, league regulations on integrity (including betting and anti-doping), commercial exploitation (including sponsorship), licensing and player transfers. Andrew has also been advising on minimum terms of player contracts as the esports space become more sophisticated.
Andrew is also a Non-Executive Director of Table Tennis England and sits on the Editorial Board for Law in Sport.
---
Ian Smith, Director, Sports Integrity Matters

Ian is an expert in Sports Governance and Regulation with a particular emphasis on Integrity. He is the proprietor of Sports Integrity Matters and advises sports organisations, having over 20 years' experience in the field. He left private practice in 2004 when a partner and head of Sports Law at Clarke Willmott in order to become Legal Director of the Professional Cricketers Association and, from 2013 to 2015, COO of the Federation of International Cricketers Associations. He was a member of UKAD's Athletes Committee for 5 years and an ex-officio member of the ECB's ACCESS Unit dealing with English crickets' anti-corruption initiative. He designed the first Anti-Corruption education programme for cricket and the online interactive tutorial that is now the model for many sports' education programmes.
He is currently setting up an integrity function in esports.
---
James Watson, eSports Product Manager, Sportradar

James is the eSports Product Manager at Sportradar. He joined the company in Summer 2012 at an entry level, before quickly progressing upwards into a senior level position within the company's Security Services division. Having closely followed the various breaking eSports integrity issues, particularly those developing around Winter 2014, James successfully designed, created and managed the eSports integrity arm of Sportradar. Indeed, currently the Security Services monitor all eSports events hosted by leading tournament organiser ESL (Electronic Sports League) – widely renowned as the world's largest eSports company.
James's passion for eSports extends beyond simply playing video games recreationally. Being a keen follower of all of the major eSports titles, he has developed an intuition for spotting current and future trends, as well as key risks facing what is still a young and vulnerable industry. Always on top of new developments in the eSports-betting environment, James keeps a close eye on both regulated betting outlets and non-regulated sectors dealing with the exchange of in-game items.
---
David Grundlingh, Founder and CEO, Red Planet Communications
David is a connecter of brands to audiences.
His experience ranges from sports to entertainment to retail property. His career began in sponsorship sales for sports marketing agencies, then into sponsorship consulting at his own business and then more recently, in sponsorship and partnership sales in retail property for Westfield where he established their in-house partnerships and events business as well as helped leverage their Olympic venue proximity with sponsors and other interested brands.
David re-established Red Planet in 2015 which focuses on the ever growing opportunity in eSports. A highly targeted audience base of Millennial Males in a relatively diverse yet untapped market for consumer brands. This is an opportunity for brands to exploit but one that requires a lot of guidance and careful management. David is well positioned to apply his wide range of experience to connecting brands with this ever increasingly significant audience.
---
James Lampkin, Vice President Pro Gaming, ESL

James Lampkin has worked in the esports industry for over ten years, and previously workedat Teamliquid in a variety of roles. Upon joining ESL in 2003, James creatively spearheaded product development of The World Championship Series, ESL'swork on Blizzcon 2013, 2014 and 2015 and ESL One. As VP Progaming - Product and Content, James oversees creative, on-air and product development of ESL's progaming productsincluding Blizzard titles, Dota 2, ESL One, ESL Proleague and other projects.
James provides leadership on creative aspects of new projects at ESL, and has previously spoken at GDC on the challenges and strategies of building massive esports events and broadcasts.
Continue reading this article...
Already a member? Sign in
Get access to all of the expert analysis and commentary at LawInSport including articles, webinars, conference videos and podcast transcripts. Find out more here.