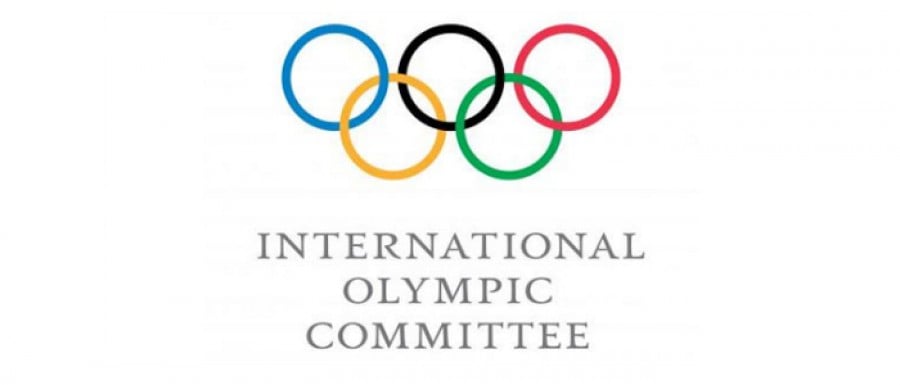 With the Olympic Games Tokyo 2020 well underway, the International Olympic Committee (IOC) is emphasising the need to support athletes' well-being and highlighting the importance of protecting their mental health.
Over the last year-and-a-half, the COVID-19 pandemic has turned athletes' lives and training schedules upside down and put to test their physical and mental health.
The IOC, the IOC Athletes' Commission (AC) and Olympic partners have all increased their efforts to offer athletes a series of programmes and tools to help them recognise and tackle mental health issues.
IOC Mentally Fit Helpline
The latest service developed for athletes attending the Olympic and Paralympic Games Tokyo 2020 and the Olympic and Paralympic Winter Games Beijing 2022 is the Mentally Fit Helpline.
Staffed by expert counsellors who can provide help, advice and support in over 70 languages, the helpline offers 24-hour support, structured short-term counselling, practical support and, if needed, guidance to the appropriate IOC reporting mechanisms in the case of harassment and/or abuse. The service is free to use, and can be accessed via phone, email, instant messaging or the iConnectYou app.
Athlete365: leading the way on athletes' mental health
In a survey launched by the IOC AC in 2020, 32 per cent of the 4,000 athletes and entourage members who responded said that mental health was the biggest challenge they were currently facing. The IOC has taken this feedback on board and subsequently developed a number of extra resources to support athletes.
A number of resources are regularly made available to athletes and their entourages on the Athlete365 community, where in-depth advice from medical professionals and performance managers can be found, together with past and present Olympians sharing their own experience and tips on well-being.
A series of webinars for athletes has also been organised to help them cope with the restrictions linked to the COVID-19 pandemic.
Additionally, the two most recent editions of the International Athletes' Forum (IAF) in 2019 and 2021 saw an increased emphasis on discussions around athlete mental health, with dedicated panel discussions involving high-profile athletes and IOC AC members such as Lindsey Vonn and Abhinav Bhindra.
Support from the Olympic Partners
In June 2020, a new athlete support programme with Intel was launched, including well-being services and opportunities to learn how to better deal with stress and anxiety with Headspace.
Headspace is a meditation and sleep app used by 66 million people around the world and is proven to reduce stress and improve happiness. As part of the offer, athletes get six months' free access to the highest level Headspace subscription, including a full library with themed courses, a new meditation every day, sleep exercises and bedtime sounds, and move mode for body and mind fitness.
Allianz, the Worldwide Insurance Partner of the Olympic and Paralympic Movements, announced ahead of Tokyo 2020 the launch of two global programmes for athletes.
The Allianz Support Dog Squad and Allianz Buddy Programme are designed to provide more confidence and mental health support to Olympic and Paralympic athletes.
A joint effort to protect athletes' mental health and well-being
The IOC has been leading the conversation on mental health for several years. In 2018, the IOC Medical and Scientific Commission established a Consensus Group of 20 experts, consisting of leading psychiatrists, psychologists, athlete representatives and sports medicine professionals.
They examined symptoms and mental health disorders that research suggests affect up to 35 per cent of elite athletes at some stage of their careers.
A Consensus Paper was published in May 2019 aimed at sports medicine physicians and clinicians, psychiatrists, researchers, other mental health and performance professionals who work with elite athletes, and clinical or other institutional stakeholders in sport.
Additionally, the IOC Mental Health Working Group developed a series of initiatives including the IOC Mental Health in Elite Athletes Toolkit, the Mental Health in Elite Sport Diploma and Certification programmes, the IOC Sport Mental Health Assessment Tool 1 (SMHAT-1) and Sport Mental Health Recognition Tool 1 (SMHRT-1).
A strong reference to mental health is also included in Olympic Agenda 2020+5, the strategic roadmap of the IOC and the Olympic Movement through to 2025.
Recommendation 5 ("Further strengthen safe sport and the protection of clean athletes") reinforces the importance of increasing mental health support programmes for elite athletes and their entourages and promote the physical and mental health benefits of sport, leveraging the partnership with the World Health Organization (WHO).
The original article can be found here.