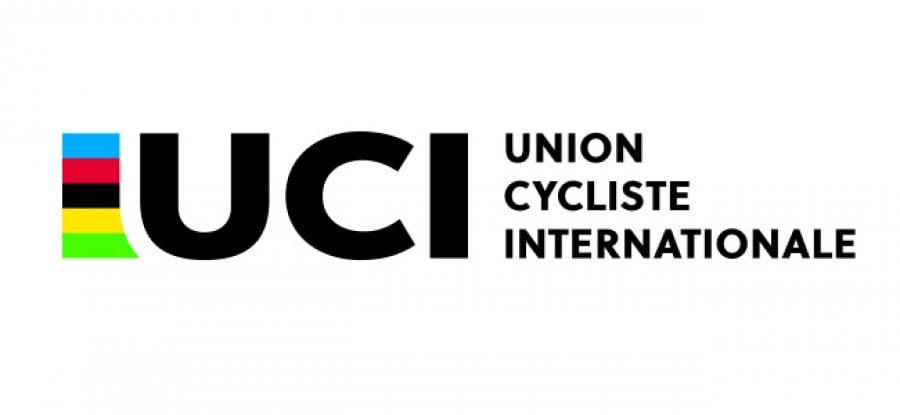 Press Release
This article is written in English with a French translation underneath.
The American athlete today broke the 12-year-old women's UCI Hour Record by covering a distance of
46.274 km at the Velodromo Bicentenario in Aguascalientes, Mexico.
Van Houweling, 41, rode 209 metres further than the previous mark of 46.065km, established in 2003 by Dutch rider Leontien Zijlaard-van Moorsel in Mexico City.
The California based rider already held the women's US Hour Record (45.637km), which she set last February, also in Aguascalientes. In addition, she is a five-time UCI Amateur Road World Champion, most recently winning the road race and time trial titles at the 2014 UCI World Cycling Tour Final in Ljubljana, Slovenia.
Van Houweling's UCI Hour Record comes 60 years after the first mark (38.473km) was set by Soviet athlete Tamara Novikova in 1955. The American is the second female rider – after Briton Dame Sarah Storey – to go after cycling's iconic record since its rules changed in May 2014.
The Union Cycliste Internationale (UCI) modernised and simplified the regulations for the record last year by authorising the use of bikes that comply with the regulations for endurance track events.
The new rules have led to an upsurge in interest in the record by riders, with several attempts on the men's
UCI Hour Record over recent months before Van Houweling's perfect hour today in Mexico.
After the attempt, Van Houweling said: "You never know if everything is going to come together on race day. Everyday this week I was thinking, 'Am I going to be 100 percent? Does my knee hurt? Am I getting the sniffles? Is it too hot? Or too cold?' I feel fortunate that everything came together today and that I felt in control. I am relieved that everything came together and thankful for everyone that helped me make this – and this live feed – happen."
UCI President Brian Cookson commented: "Molly's performance is splendid. It is a blessing for all those who wanted the rebirth of the UCI Hour Record. This will also remain as a milestone in American cycling history. Less than one week from the kick-off of the UCI Road World Championships in Richmond, Virginia,
Molly's performance shows how vibrant our sport is in this part of the world."
---
Molly Shaffer Van Houweling entre dans l'histoire avec un nouveau Record de l'Heure UCI féminin
L'athlète des Etats-Unis a battu avec succès le Record de l'Heure UCI féminin en parcourant une distance de 46.274 km, aujourd'hui au Velodromo Bicentenario, à Aguascaliente, au Mexique.
A 41 ans, Van Houweling a amélioré la précédente marque de 46,065 km établie par la Néerlandaise Leontien Zijlaard-van Moorsel, en 2003 à Mexico, de 209 mètres.
La coureuse installée en Californie détenait déjà le Record de l'Heure des Etats-Unis (45,637 km), qu'elle avait réalisé, aussi à Aguascalientes, au mois de février. Elle est également quintuple Championne du Monde Route UCI chez les Amateurs, remportant la course en ligne et le contre-la-montre de la finale de l'UCI World Cycling Tour 2014 à Ljubljana (Slovénie).
La tentative de Record de l'Heure UCI de Van Houweling intervient 60 ans après la première marque (38,473km) signée par la Soviétique Tamara Novikova en 1955. L'Américaine est la deuxième coureuse – après Sarah Storey – à s'être lancée à l'assaut de ce record de légende depuis le changement de règlement en mai 2014.
L'Union Cycliste Internationale (UCI) a modernisé et simplifié les règles du record l'an dernier en autorisant l'utilisation de vélos de poursuite.
Le nouveau règlement de l'UCI a suscité un regain d'intérêt pour le record de la part des coureurs, avec plusieurs tentatives de Record de l'Heure UCI masculin ces derniers mois avant l'heure parfaite de Van Houweling aujourd'hui au Mexique.
Après sa tentative, Van Houweling a déclaré : « Les jours de compétition, vous ne savez jamais si tout va bien se passer. Cette semaine je me suis dit tous les jours "Est-ce que je serai à 100 % ? Est-ce que je n'ai pas mal au genou ? Est-ce que je suis en train de m'enrhumer ? Est-ce qu'il fait trop chaud ? Ou trop froid ?" J'ai de la chance que tout se soit bien passé aujourd'hui et j'ai tout gardé sous contrôle. Je suis soulagée que tout ait bien marché et je remercie tous ceux qui ont rendu tout cela, diffusion en direct comprise, possible. »
Le Président de l'UCI Brian Cookson a déclaré : « Ce qu'a fait Molly est magnifique. C'est une bénédiction pour tous ceux qui voulaient la renaissance du Record de l'heure UCI. Cela restera aussi une date clé dans l'histoire du cyclisme américain. A moins d'une semaine du coup d'envoi des Championnats du Monde Route UCI à Richmond, l'exploit de Molly montre combien notre sport est dynamique dans cette partie du monde. »