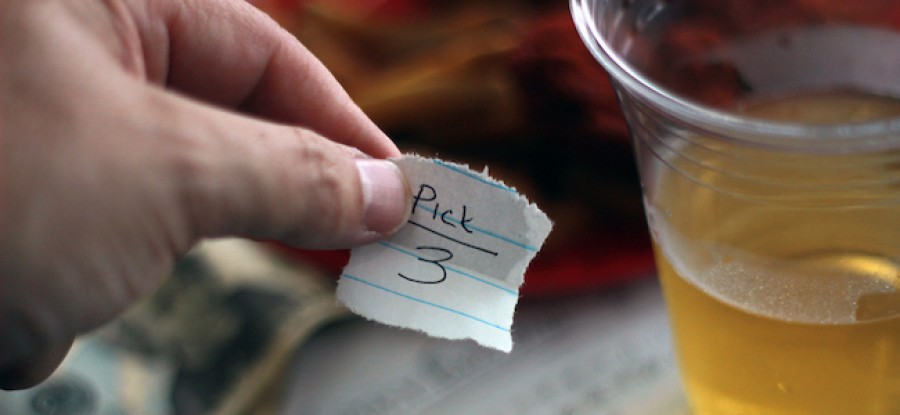 31 May 2017
On Monday, May 22, 2017, the New Jersey Assembly was able to advance a bill to the Senate that would regulate daily fantasy sports games in their state. Assembly Bill 3532 passed, following a 56-16 vote, with two members abstaining. The vote came just less than four months after unanimous approval by the Assembly's Tourism, Gaming and the Arts Committee, and two months after an 8-3 approval by the Assembly Appropriations Committee.
The bill would regulate all fantasy or simulated activities or contests that utilize an entry fee in which a participant owns or manages an imaginary team and competes against other participants or a target score for a predetermined prize. The bill would directly affect the contests that are offered by daily fantasy sports game providers DraftKings and FanDuel. Under the new legislation, both corporations would be required to obtain a business permit, and would have to contribute a quarterly operations fee of 10.5 percent of their gross revenues.
New Jersey's Division of Consumer Affairs will be in charge of issuing the permits, and control of the operations, including collecting the quarterly operating fees. The legislation defined daily fantasy sports as a game of skill rather than a game of chance, which means they will not be regulated by the Division of Gaming Enforcement. This was considered to be a win for the industry, as New Jersey could have imposed more extensive regulations, such as those that govern casino operations.
DraftKings and FanDuel have retained Steven Perskie of Perskie Mairone Brog & Baylinson to act on their behalf before the legislature. Perskie was a large part of bringing legalized casino gambling to Atlantic City in the 1970s, and presented before the legislature committees earlier this year his findings which led him to determine that fantasy sports should be considered a game of skill rather than a game of chance. Perskie argued that the player's need to evaluate the abilities and skills a particular athletes in order to build a fantasy roster took it outside the realm of traditional gambling, and thus should not be regulated by the state's Division for Gambling Enforcement.
Penalties for tampering with the games under the bill would range from $50,000 for individuals and up to $200,000 for operators. Fines under the bill would range from $25,000 to $100,000 for operating fantasy games in New Jersey without a permit. New Jersey would be one of ten states who already have such legislation on their books. The bill is expected to bring in approximately $6.6 million in annual revenue for the state.
Currently, New Jersey is waiting to hear whether the U.S. Supreme Court will hear its challenge to legalize traditional sports betting within its borders. Last summer, the Third Circuit Court of Appeals ruled against New Jersey in an en banc decision, and declared sports betting to be in violation of the Professional and Amateur Sports Protection Act (1992). The Act prohibits states, with a few exceptions such as Nevada, from authorizing sports betting. New Jersey's bill counters a previous reluctance to move forward with DFS legislation in the midst of this ongoing legal battle.