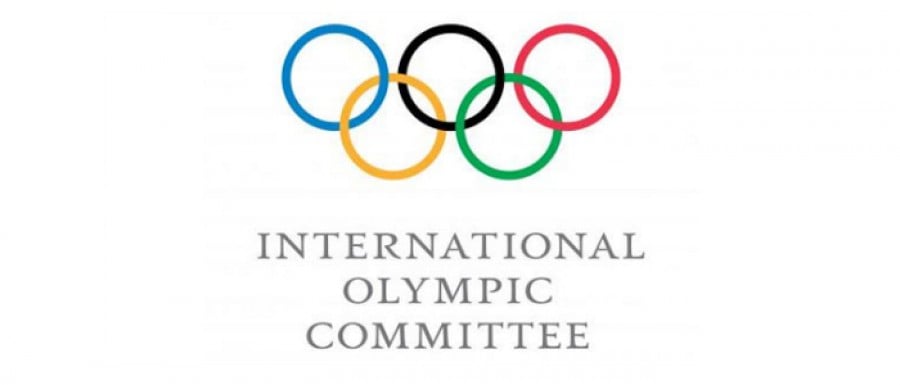 Tokyo 2020 proved to be a watershed moment in the history of Olympic broadcasting, with more content made available to fans on more screens than ever before through TV, digital, apps and social media.
This meant that, while spectators were not able to attend events in person, fans around the world were still able to experience the emotion and excitement of the Games. And their enjoyment was further enhanced by a raft of cutting-edge innovations that were presented by Olympic Broadcasting Services (OBS), which was responsible for producing all the broadcast coverage of the Games and providing the international television and radio signals to all the rights-holding broadcasters (RHBs) around the world.
"For OBS, these Games were a major milestone due to the advances we introduced," explains OBS Chief Executive Officer Yiannis Exarchos."
These advances included producing coverage of all sports natively in Ultra High Definition (UHD) High Dynamic Range (HDR) for the first time, offering four times more detail than standard HD and allowing viewers to enjoy a more immersive experience. Audiences around the world were also introduced to never-seen-before camera angles, 360-degree replays, multi-camera live Virtual Reality (VR) coverage and more analytical data processed by Artificial Intelligence (AI). This included 3D Athlete Tracking (3DAT) technology, developed by Worldwide Olympic Partners Intel and Alibaba, which offered a first-of-its-kind broadcast enhancement with near real-time insights and overlay visualisations.
These advances, coupled with the world-class sporting action and the inspirational performances of the athletes, helped drive record-breaking viewing figures, in particular on digital streaming platforms.
"These were clearly the first 'streaming Games'," explains Exarchos. "These were the first Olympics where streaming was so prominent, but also they were the first Games where consumption was so massive on every single platform."
RHBs enjoying record-breaking streaming figures included Europe's Discovery, which saw 1.3 billion minutes of Olympic Games content consumed across its digital platforms, including discovery+ and Eurosport subscription services. This equated to 21 times more minutes compared with the Olympic Winter Games PyeongChang 2018, when Discovery's Olympic coverage began, with each viewer consuming an average of 60 per cent more coverage for Tokyo 2020.
"Tokyo 2020 was a truly unique Olympics," says Andrew Georgiou, President of Sports, Discovery. "It was a privilege for Discovery to bring the Games to people throughout Europe as well as in record numbers on digital platforms."
In the USA, Tokyo 2020 was NBCUniversal's biggest-ever digital event, with almost six billion streaming minutes consumed across digital and social media, highlighted by its streaming platform Peacock recording its best two weeks for usage ever. In total, approximately 150 million Americans watched NBC's Tokyo Olympics presentation across all its platforms, with its flagship primetime broadcast ranking number one throughout the Games.
"Nothing brings NBCU together more than the Olympics, and no single property has a greater positive effect on our entire company," explains Mark Lazarus, Chairman, NBCUniversal Television and Streaming. "The power of the NBC flagship broadcast again led the way with the most-watched night of TV across all networks every night for 17 days […] and unprecedented streaming consumption – including sharply increasing signups, usage and awareness of Peacock. We were dominant across every platform."
Following the success of Tokyo 2020, OBS and RHBs around the world are already looking forward to the Olympic Winter Games Beijing 2022, which begin on 4 February next year. And, according to Exarchos, even though holding two editions of the Games so close together has presented several challenges, it has also provided a number of exciting opportunities.
"At OBS, having to operate all the time in different environments in different countries, we know that it doesn't really work to apply the same blueprint and try to do the same things exactly," he explains. "Over and over, you constantly need to think of new ways, and we tend to perceive challenges and big opportunities. Of course, the pandemic has been a very big challenge, but behind that there have been huge opportunities. First of all, the massive acceleration of digital, and the massive adoption of remote working."
In particular, Exarchos highlights the development of OBS Cloud – an innovative broadcasting platform, operating entirely on the cloud, that allows RHBs to carry out a significant part of their role remotely, making broadcast operations far more agile, flexible and efficient. This suite of custom-made, cloud-based solutions is specifically adapted to the extremely demanding, data-heavy broadcast workflows during the Olympic Games, where up to 9,500 hours of content can be produced.
"It is a combination of services and technology that enables broadcasters to have very easy access from all over the world to all of this content […] and to be able to publish all that very fast, and very, very efficiently," explains Exarchos. "This partnership with Alibaba Cloud is transforming how we broadcast the Olympic Games to the widest possible audience. This is perhaps the biggest technological change in the broadcasting industry for more than half a century, since the introduction of satellite."
While OBS Cloud was introduced for Tokyo 2020, Exarchos believes Beijing 2022 could see even greater adoption of this innovative platform by RHBs.
In terms of broadcasting, it is still relatively early days in the full change to cloud technology, and Tokyo 2020 marked a first step," he says. "The Beijing 2022 Winter Olympics may then become a facilitator for its wider use."
The upcoming Olympic Winter Games will also mark a historic milestone for the Olympic Movement, with Beijing set to become the first city to host both the Summer and Winter Games. Coming just over 13 years since the memorable Olympic Games Beijing 2008, the return to the Chinese capital promises to be a special moment for fans and broadcasters alike.
Gary Zenkel, the President of NBC Olympics, is among those who are already looking forward to experiencing the unique Beijing Olympic experience again.
"I was in Beijing in 2008," he says. "It was a fascinating experience. The Olympic competition was tremendous, with Michael Phelps winning eight gold medals and the emergence of Usain Bolt as a global superstar. It was also a successful Olympics in terms of how the American audience received and engaged with those Games. So, we're looking forward to bringing the Olympic stars and stories that emerge in February home to our viewers; and it's going to be here before we know it."
And once it is here, fans around the world know that they will be able to enjoy every special moment of Beijing 2022 thanks to the efforts of OBS and the Olympic broadcast partners, including host territory broadcaster China Media Group. CMG, which was recently awarded the 2026-2032 broadcast rights in China, will broadcast the Olympic Winter Games Beijing 2022 with new innovations, including 8K Ultra HD transmission, and also support Olympic Broadcast Services' production of the world feed.
The original article can be found here.