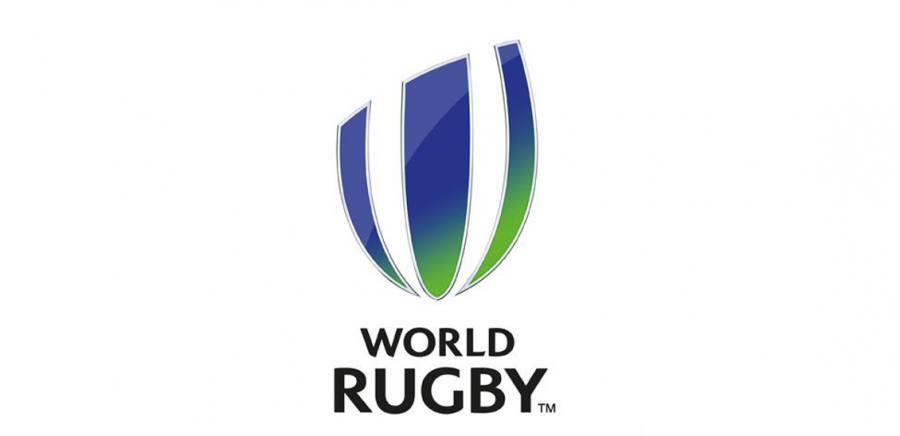 Press Release
20th March 2019
World Rugby, unions and professional leagues consider future shape of the sport through law amendment cycle opportunity
Injury incidence not increasing, concussion incidence decreasing
World Rugby, unions and competitions to identify an elite competition to trial the high tackle warning system which resulted in a 50 per cent reduction in concussions at the World Rugby U20 Championship 2018
The future shape of rugby will be determined by evidence-based injury-prevention initiatives after the game united in its commitment to making the sport as safe and simple to play as possible at a dedicated player welfare and laws symposium in Marcoussis, France, this week.
An important first step in the four-year law amendment cycle, the process of shaping the game beyond Rugby World Cup 2019 in Japan will be underpinned by one consideration – reducing the risk of injury.
Delegates representing unions, professional leagues, leading medics, researchers and scientists joined players, coaches and law makers for the three-day forum to consider the latest game analysis and injury data, the considerable progress made to date in injury prevention and management and identify injury trends with the potential to be mitigated through law amendment.
The shape of the game
Ball in play time has increased by an average of 14 per cent since 2014 across 22 elite competitions to 39 minutes, increasing the number of tackles, rucks and passes in the modern game
There is now an average of just seven scrums per game, compared to an average of 32 in 1987
Injury incidence and trends
The incidence of injuries is not increasing across 22 elite competitions globally, while concussion incidence has decreased by 14 per cent across the 22 competitions in 2017-18
The tackle accounts for 50 per cent of all match injuries, while training accounts for up to 90 per cent of all player activity
Despite increased ball in play time and greater volume of tackles as a consequence, the risk of injury is decreasing per tackle event
The tackle accounts for 76 per cent of all concussions, while 72 per cent of concussions sustained in the tackle occur to the tackler
High risk tackles (when both the tackler and ball carrier are upright) carry a 50 per cent greater risk of concussive injury
World Rugby Chairman Sir Bill Beaumont said: "The objective of the symposium was to bring together playing, coaching, medical and law experts to identify and explore potential law changes to further injury-prevention while promoting game simplicity, accessibility and spectacle. "We have made great progress in recent years. While it is evident from the latest detailed data that ball in play time and the number of tackles is increasing in elite rugby, the overall injury rate is not increasing globally and the concussion rate appears to be decreasing for the first time."However, we always strive to do more to protect our players and reduce the risk of injury. This forum was an important first collaborative step and the delegates identified a number of recommendations for our Rugby Committee to consider."
Symposium Outcomes
Law trial: With injury-prevention at the heart of the new four-year quadrennial law review cycle, the delegates proposed a number of evidence-based areas for potential law for trial, which World Rugby will now evaluate in detail via the expert Law Review Group.
World Rugby, in collaboration with its unions and professional leagues, will identify an elite competition to trial the high tackle warning system employed at the World Rugby U20 Championship 2018 – a programme that resulted in a 50 per cent reduction in concussion
Law application: World Rugby to implement a high tackle sanctioning framework to promote sanction consistency and public understanding
Training load: Any player competing at Rugby World Cup 2019 must have a "load passport" to encourage best-practice training load management between club and country environments (approved by the World Rugby Council in November 2018 and presented to tier one coaches), while all unions are encouraged to optimally manage load between club and national team environments based on published best-practice and guidance.
Injury surveillance: Under the revised premium standards for elite competitions approved by the World Rugby Executive Committee in September, from 1 January, 2019 any competition applying to operate the Head Injury Assessment (HIA) process must now: a) undertake detailed injury surveillance in line with World Rugby standards to create one comprehensive annual set of comparable and definitive global data, b) operate a Match Day Doctor at every match, c) implement minimum video review standards and d) enable World Rugby representation on any HIA review panel.
Game preparation: Unions are encouraged to universally adopt the Activate injury-prevention warm-up programme developed by the RFU and University of Bath, which has demonstrated a 50 per cent reduction in concussions and a 40 per cent injury reduction at community level when used three times or more a week (more info here).
Tackle education: While the risk of injury per tackle event has decreased in the game, it is still the most common injury event and all unions will be encouraged to ensure professional environments provide comprehensive training to all young professional players in best-practice tackling technique as educated within community rugby programmes such as Rugby Ready. (The LNR announced in December 2018 that they will host seminars with all professional clubs, players, coaches and match officials in France).
Rugby Committee Chairman John Jeffrey added: "The experts at the symposium kept an open mind and were focused on meaningful and realistic initiatives that have the potential to further reduce the risk of injury in the sport. The outcomes were exciting and will be taken forward to our Rugby Committee and further expert groups for detailed consideration and evaluation." Beaumont added: "It has been a fascinating, constructive and important debate. We are completely aligned in our commitment and I would like to thank my union, competition and International Rugby Players colleagues for their constructive input and full commitment. We are all united in the shared goal of making rugby a safer and simpler game for future generations."