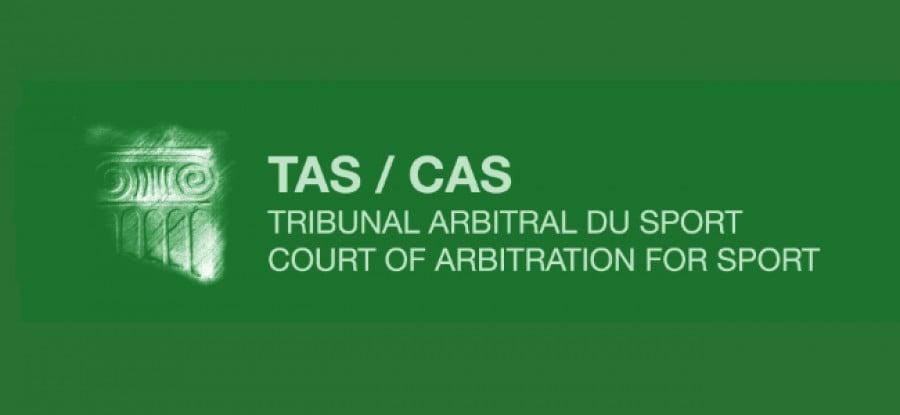 Press Release
This article is written in English with a French translation underneath.
11 December 2015 – The Court of Arbitration for Sport (CAS) has partially upheld the request for provisional measures filed by Michel Platini requesting that his 90-day provisional suspension from taking part in any kind of football-related activity at national and international levels be lifted until a final decision on the merits of the dispute is taken by the FIFA Ethics Committee.
On 20 November 2015, Michel Platini filed an appeal against the FIFA Appeal Committee decision, notified on 18 November 2015, confirming the decision rendered on 7 October 2015 by the Adjudicatory Chamber of the FIFA Ethics Committee to impose a provisional ban of 90 days on him. The 90-day period expires on 5 January 2016.
The CAS Panel, composed of Mr Clifford Hendel (France/USA), President, Mr Rui Botica Santos (Portugal) and Prof. Ulrich Haas (Germany), determined that maintaining the provisional suspension for the remainder of the 90 days does not cause irreparable harm to Michel Platini at this point in time. Indeed, the CAS Panel has noted that, at the hearing of 8 December 2015, FIFA's representatives confirmed FIFA's assurances expressed earlier that the FIFA Ethics Committee would render its final decision on the merits on or before 5 January 2016, i.e. before the provisional suspension comes to an end. The CAS Panel also emphasized that, even if the ban were lifted at this time, such measure would not give any guarantee to Michel Platini that the FIFA ad hoc electoral committee would validate his candidature for the FIFA presidential election before 5 January 2016.
However, the CAS Panel considered that the situation would change if FIFA were to extend the provisional suspension for any period up to 45 days, on the basis of "exceptional circumstances" as permitted by Art. 85 of the FIFA Code of Ethics. The Panel found that such an extension would constitute an undue and unjustified restriction of Michel Platini's right of access to justice, cause irreparable harm to him and also tip the balance of interest test in his favour. As a consequence, the CAS Panel ordered FIFA not to extend the current provisional suspension imposed on Michel Platini.
---
LE TAS MAINTIENT LA SUSPENSION PROVISOIRE DE 90 JOURS IMPOSEE A MICHEL PLATINI MAIS ORDONNE A LA FIFA DE NE PAS LA PROLONGER
11 décembre 2015 – Le Tribunal Arbitral du Sport (TAS) a partiellement admis la requête de mesures provisionnelles déposée par Michel Platini demandant que sa suspension provisoire de toute activité liée au football pendant une durée de 90 jours au niveau national et international soit levée jusqu'à ce qu'une décision finale sur le fond du litige soit rendue par la Commission d'Ethique de la FIFA.
Le 20 novembre 2015, Michel Platini avait déposé un appel contre la décision de la Commission de recours de la FIFA, notifiée le 18 novembre 2015, confirmant la décision rendue le 7 octobre 2015 par la Chambre de jugement de la Commission d'éthique de la FIFA, le suspendant provisoirement pendant 90 jours. Cette suspension de 90 jours se terminera le 5 janvier 2016.
La Formation arbitrale du TAS, composée de Me Clifford Hendel (France/Etats-Unis), président, Me Rui Botica Santos (Portugal) et Prof. Ulrich Haas (Allemagne), a déterminé que le maintien de la suspension provisoire en cours n'était pas susceptible de causer un dommage irréparable à Michel Platini pour le moment. La Formation du TAS a noté que, lors de l'audience du 8 décembre 2015, les représentants de la FIFA ont confirmé les garanties préalablement exprimées par la FIFA que la Commission d'Ethique de la FIFA rendrait sa décision finale sur le fond le 5 janvier 2016 au plus tard, à savoir avant le terme de la suspension provisoire. La Formation du TAS a également souligné que, même si la suspension était immédiatement levée, une telle mesure ne donnerait aucune garantie à
Michel Platini que la Commission ad hoc de la FIFA validerait sa candidature pour l'élection présidentielle de la FIFA avant le 5 janvier 2016.
Cependant, la Formation du TAS a considéré que la situation ne serait plus la même si la FIFA venait à prolonger la suspension provisoire pour une durée pouvant aller jusqu'à 45 jours, sur la base de « circonstances exceptionnelles », comme le prévoit l'art. 85 du Code d'éthique de la FIFA. La Formation du TAS a estimé qu'une telle prolongation constituerait une restriction excessive et injustifiée du droit de Michel Platini d'accéder à la justice, lui causerait un dommage irréparable et ferait basculer la pesée des intérêts en sa faveur. En conséquence, la Formation du TAS a ordonné à la FIFA de ne pas prolonger la suspension provisoire actuelle infligée à Michel Platini.