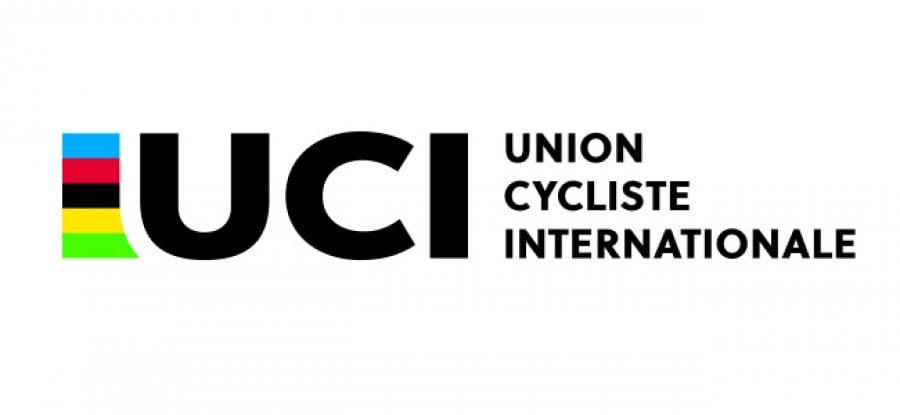 English
Press Release
22nd March 2018
The Union Cycliste Internationale (UCI) today unveiled the detection methods it will use to counter technological fraud during the 2018 season and also presented innovative technologies currently in development.
The fight against technological fraud was a central theme of David Lappartient's commitment to cycling's National Federations at the UCI Congress on 21 September 2017; today's announcement comes exactly six months after the Frenchman was elected President.
Also in attendance at the press conference, alongside the UCI President, were Bob Stapleton – a UCI Management Committee Member and President of the UCI Equipment and Fight against Technological Fraud Commission; Jean-Christophe Péraud – UCI Manager of Equipment and the Fight against Technological Fraud; and Gabriele Fioni – Deputy Director of Technological Research at the CEA (French Atomic and Alternative Energies Commission).
For the 2018 season, the UCI will implement a range of measures that encompasses all the detection methods currently available. In addition to the magnetic scanning tablets and thermal imaging cameras already in use, the UCI has procured a mobile x-ray unit specially designed for the fight against technological fraud.
The x-ray equipment is completely safe for its operators and the public, and will be transported from race to race throughout the course of the season. Capable of producing an x-ray image of a complete bike in just five minutes, this technology will be used to validate the leading riders' performances and remove any suspicion regarding race results.
Developed with the support of VJ Technologies – a renowned supplier of x-ray technology solutions for the automotive, aerospace, energy, nuclear and arms industries – the method has been granted the necessary authorisations for use in the countries hosting cycling's flagship events.
Thanks to these three complementary methods, the UCI can now approach this season with the most robust action plan ever put in place to combat technological fraud, with tests scheduled for 150 days of racing across all five continents. All disciplines and age categories will be covered.
With the aim of further strengthening these measures and eliminating any lingering doubts, the UCI has also announced a partnership with CEA Tech.
CEA was described as the most innovative public research institution in Europe by Reuters/Clarivate in 2017. CEA Tech is the organisation's research unit and develops advanced technology in order to improve corporate competitiveness through innovation, performance and the differentiation of products and services, as well as opening up new business markets.
The partnership between the UCI and CEA Tech aims to capitalise on the latter's technological expertise in order to identify the optimum approach to designing devices to detect the magnetic fields associated with hidden motors. The objective is to offer real-time, continuous monitoring for the entire duration of a race.
To reinforce its resources in the fight against technological fraud, the UCI is also working on a portable detection device, based on magnetic detection technology, which would be accessible to National Federations. The UCI eventually aims to develop a way of tracking equipment (frames and wheels) based on radio-frequency identification (RFID).
UCI President David Lappartient said: "Six months to the day after my election, the UCI is sending a strong message to the cycling family with this action plan against technological fraud. Thanks to both current methods and those being developed, we possess both short- and medium-term measures that will reassure stakeholders, fans and the media. As I have said on several occasions, our wish is to prove that these motors do not exist in the professional sport, thus validating our athletes' performances. In accordance with my campaign commitment, we are also developing the capacity to support National Federations at national and amateur competitions. I would like to thank our partners for standing alongside us in financing the fight against technological fraud. This commitment has been demonstrated by all the stakeholders in professional cycling and Amaury Sport Organisation (ASO) in particular. There will be close collaboration at ASO events to allow the various approaches we are developing to be tested. Guaranteeing the credibility of our sport remains one of the main priorities of my presidency and today's announcement is an important step in this direction. "
UCI Management Committee Member and President of the UCI Equipment and Fight against Technological Fraud Commission, Bob Stapleton, said: "We've been working hard for the last six months, along with the members of the Commission and Jean-Christophe Péraud, to strengthen our arsenal and respond to a number of problems in the fight against technological fraud: validating performances, removing suspicion, and discouraging potential cheats. The measures unveiled today incorporate extra methods to be used from this year which have already proven to be effective, plus ambitious research avenues which will further highlight our position at the forefront of this field."
Jean-Christophe Péraud, UCI Manager of Equipment and the Fight against Technological Fraud said: "Since my appointment last November, my team and I have tackled this subject head on, in order to deliver on the commitments made by our President as quickly as possible. Today, I am confident that the methods implemented from this year, along with our partnership with the CEA and the future development of foolproof detection methods, will help us to reinforce confidence in our sport."
Gabriele Fioni, Deputy Director at CEA Tech said: "CEA is a pioneer in technological research, particularly in magnetometry, with more than 50 years of research and development in this area. Today, we are immensely proud to be lending our expertise to the cycling industry. By managing the combination and integration of our different technologies, from sensors to systems, our research engineers offer unique innovation potential by proposing – to the UCI and other major sporting stakeholders – measures which will eventually allow these organisations to carry out real-time testing."