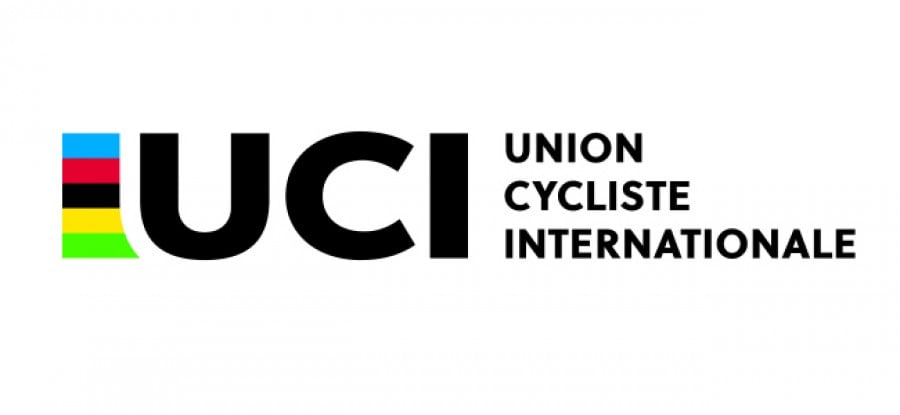 Press Release
This article is written in English with a French translation underneath.
The Union Cycliste Internationale (UCI), cycling's world governing body, has appointed the European Broadcasting Union (EBU) and IMG to distribute the worldwide rights to all World Championships for the next eight years.
The agreement will see the EBU and IMG partner with the UCI for the annual Road, Track, Mountain bike, Cyclo-cross, BMX and Urban Cycling World Championships from 2017 to 2024. It will also include the UCI Track Cycling World Cup and the Telenet UCI Cyclo-cross World Cup over the period.
The rights have been acquired on all platforms for all territories worldwide (subject to ongoing agreements for a limited period in certain territories). The EBU will directly handle the rights distribution in Europe and, under EBU sub-license, IMG will distribute rights for the rest of the world. Through the EBU, free-to-air coverage will be provided in key cycling territories in Europe including in Belgium, Denmark, France, Italy, the Netherlands, Poland, Sweden and the United Kingdom. EBU and IMG will provide, in their respective territories, an unprecedented exposure to all UCI events.
In addition, the EBU, through its operational arm EPC (Eurovision Production Coordination), will act as host broadcaster for the UCI Road and Track Cycling World Championships taking place during the course of the agreement.
Brian Cookson, President of the UCI, declared: "I am very pleased that we have agreed this new partnership with the EBU and IMG as I am convinced it will bring our main events to the broadest possible audience worldwide. The signing of such a long and significant agreement is further proof of the renewed confidence stakeholders have in the UCI and I am looking forward to working hand-in-hand with the EBU and IMG over the next eight years."
"The EBU is delighted to partner again with the UCI to offer extensive coverage of UCI World Championships throughout Europe. This partnership reinforces the relevance of the EBU and Members services, ranging from rights distribution to production and network distribution, in the field of summer sports in general and in particular the world of cycling", added Stefan Kürten, EBU Director of Eurovision Services & Sports Rights.
Adam Kelly, SVP, Head of Global Business Development, IMG, said: "There is an increased appetite and interest in all forms of cycling around the world. We will be tapping into our vast global network to ensure maximum exposure for all disciplines across as wide a range of territories as possible. This is a very exciting new development for cycling and we are delighted to be playing our part."
About the UCI
The Union Cycliste Internationale (UCI) is the world governing body for cycling recognised by the International Olympic Committee (IOC). The UCI's mission is to develop and promote cycling as a competitive sport, as a healthy recreational activity or as a means of transport. The UCI governs the eight disciplines of the sport of cycling: road, track, mountain bike, cyclo-cross, BMX, trials, indoor and para. Four of them are represented at the Olympic Games (road, track, mountain bike and BMX), two at the Paralympic Games (road, track) and three at the Youth Olympic Games (road, mountain bike and BMX). Additionally, the UCI promotes a number of its own events, including the UCI Road World Championships, an iconic annual event, and a wide range of other UCI World Championships and World Cups across the various disciplines.
For more information: www.uci.ch
About the EBU
The European Broadcasting Union (EBU) is the world's leading alliance of public service media (PSM). We serve 73 Members in 56 countries that run over 780 TV and 1,040 radio services and broadcast in 123 languages to a potential audience of 1.03 billion people. An additional 21 Associates work in Asia, Africa and the Americas. The EBU operates Eurovision and Euroradio. The EBU's sports rights portfolio is extensive, working with more than 25 international sports federations and handling more than 30 contracts. This represents around 150 events comprising approximately 680 competition days which they may also produce and distribute. In 2015, the Eurovision worldwide network distributed more than 90,000 hours of footage, 75,000 hours of which was sport.
For more information: www.ebu.ch
About IMG
IMG is a global leader in sports, events, media and fashion, operating in more than 25 countries. The company represents and manages some of the world's greatest sports figures and fashion icons; stages hundreds of live events and branded entertainment experiences annually; and is one of the largest independent producers and distributors of sports media. IMG also specializes in sports training; league development; and marketing, media and licensing for brands, sports organizations and collegiate institutions. In 2014, IMG was acquired by WME, a leading global entertainment agency.
For more information: www.img.com
---
L'UCI signe un accord historique avec l'UER et IMG pour les droits mondiaux
L'Union Cycliste Internationale (UCI), instance dirigeante du cyclisme mondial, a attribué à l'Union Européenne de Radio-télévision (UER) et à IMG la commercialisation des droits mondiaux de l'ensemble des Championnats du Monde pour les huit prochaines années.
Cet accord verra l'UER et IMG travailler en partenariat avec l'UCI, de 2017 à 2024, pour les Championnats du Monde Route, Piste, Mountain Bike, Cyclo-cross, BMX et Cyclisme urbain, qui ont lieu chaque année. La Coupe du Monde Piste UCI et la Coupe du Monde Cyclo-cross UCI Telenet seront également concernées au cours de cette période.
Les droits ont été acquis pour toutes les plateformes et sur l'ensemble du territoire mondial (sujet à des accords en cours pour des durées limitées sur certains territoires). L'UER commercialisera directement les droits en Europe et, en vertu d'un accord de sous-licence passé avec l'UER, IMG se chargera du reste du monde. A travers l'UER, une couverture en clair sera ainsi disponible dans les pays européens de forte tradition cycliste, comme la Belgique, le Danemark, la France, l'Italie, les Pays-Bas, la Pologne, la Suède et le Royaume-Uni. L'UER et IMG permettront aux épreuves de l'UCI de bénéficier d'une exposition sans précédent sur leurs territoires respectifs.
Par le biais de sa filiale EPC (Eurovision Production Coordination), l'UER sera par ailleurs le radiodiffuseur des Championnats du Monde Route et Piste UCI ayant lieu pendant la durée du partenariat.
« Je suis très heureux d'avoir signé ce nouveau partenariat avec l'UER et IMG, car je suis convaincu qu'il permettra de rendre nos principaux événements accessibles au plus grand nombre de personnes à travers le monde. La signature d'un accord aussi long et conséquent est une nouvelle preuve du regain de confiance des partenaires envers l'UCI. J'ai hâte de travailler aux côtés de l'UER et d'IMG au cours des huit prochaines années », a déclaré le Président de l'UCI, Brian Cookson.
« L'UER est ravie de s'associer à nouveau avec l'UCI pour proposer une couverture complète des Championnats du Monde UCI à travers l'Europe. Ce partenariat renforce l'offre de services de l'UER et de ses Membres, de la commercialisation des droits à la production et transmission de contenus, dans le domaine des sports d'été en général et dans le monde du cyclisme en particulier », a ajouté Stefan Kürten, Directeur Services & Droits sportifs d'Eurovision, au sein de l'UER.
« Le cyclisme, sous toutes ses formes, fait l'objet d'un intérêt grandissant à travers le monde. Nous nous reposerons sur notre vaste réseau mondial afin d'assurer à l'ensemble des disciplines une exposition maximale sur le plus grand nombre de territoires possible. C'est un développement très intéressant pour le cyclisme et nous sommes très heureux d'en faire partie », a confié de son côté Adam Kelly, Responsable du Développement mondial, chez IMG.
A propos de l'UCI
Reconnue par le Comité International Olympique (CIO), l'Union Cycliste Internationale (UCI) est l'instance dirigeante du cyclisme mondial. Elle a pour mission de développer et de promouvoir le cyclisme en tant que sport de compétition, d'activité de loisir ou de moyen de transport.
L'UCI gère les huit disciplines du cyclisme : route, piste, mountain bike, cyclo-cross, BMX, trial, cyclisme en salle et paracyclisme. Quatre d'entre elles sont représentées aux Jeux Olympiques (route, piste, mountain bike et BMX), deux aux Jeux Paralympiques (route et piste) et trois aux Jeux Olympiques de la Jeunesse (route, mountain bike et BMX). L'UCI assure par ailleurs la promotion de ses propres événements, dont les Championnats du Monde Route UCI, un rendez-vous annuel prestigieux, et un large éventail d'autres Championnats du Monde et Coupes du Monde UCI dans différentes disciplines.
Pour plus d'informations : www.uci.ch
A propos de l'UER
L'Union Européenne de Radio-télévision (UER) est la plus grande alliance de médias de service public (MSP) au monde. Elle compte 73 Membres, dans 56 pays, qui exploitent plus de 780 services de télévision et 1'040 services de radio, diffusés dans 123 langues, à l'intention d'un public potentiel de 1,03 milliard de personnes. L'UER, qui compte également 21 Associés en Asie, en Afrique et sur le continent américain, gère Eurovision et Euroradio. Elle dispose d'un large portfolio de droits sportifs, travaillant avec de plus de 25 Fédérations Internationales, auprès desquelles elle gère plus de 30 contrats. Cela représente quelque 150 événements sportifs, équivalant à environ 680 jours de compétition, dont elle s'occupe parfois de la production et de la distribution des contenus.
Le réseau mondial Eurovision a transmis en 2015 plus de 90'000 heures d'images, dont 75'000 heures de sport.
Pour plus d'informations : www.ebu.ch
A propos d'IMG
Présent dans plus de 25 pays, IMG est un leader mondial dans les domaines du sport, de l'événementiel, des médias et de la mode. Le groupe représente et gère les carrières de quelques-unes des plus grandes personnalités mondiales du sport et de la mode et organise chaque année des centaines d'événements et de divertissements sponsorisés. C'est également l'un des plus gros producteurs et distributeurs indépendants de contenu sportif. IMG est par ailleurs spécialisé dans l'entraînement sportif ; le développement de championnats ; le marketing, la communication et l'obtention de licences pour les marques, les organisations sportives et les institutions collégiales. IMG a été rachetée en 2014 par WME, l'une des plus grosses agences de divertissement au monde.
Pour plus d'informations : www.img.com