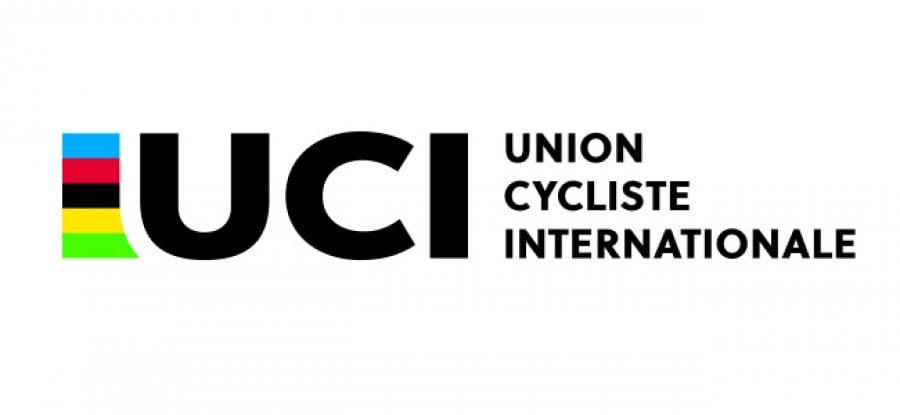 Press Release
This article is written in English with a French translation underneath.
The Union Cycliste Internationale (UCI) today announces that it has decided to suspend, with immediate effect, the trial of disc brakes currently being carried out in road races.
This decision follows a request to do so made by the Association Internationale des Groupes Cyclistes Professionnels (AIGCP) – which represents all professional cycling teams – following the injuries suffered by
Movistar Team rider Francisco Ventoso at Sunday's Paris-Roubaix Classic. This request is supported by the Cyclistes Professionnels Associés (CPA), which represents riders.
The first tests of disc brakes were carried out in August and September 2015. UCI WorldTeams were given the possibility to test bikes mounted with these brakes at two events of their choice. After in-depth discussions with stakeholders, the UCI then decided to authorise riders from all categories of professional road teams to use disc brakes in 2016, and to closely monitor their use during the year.
The UCI will now continue its extensive consultations on this subject by way of its Equipment Commission, which is made up of representatives of teams, riders, mechanics, fans, commissaires and the bicycle industry – via the World Federation of the Sporting Goods Industry (WFSGI) –, all the while reaffirming that rider security has always been and will always remain its absolute priority.
---
L'UCI suspend l'expérimentation des freins à disque
L'Union Cycliste Internationale (UCI) annonce aujourd'hui qu'elle a décidé de suspendre avec effet immédiat l'expérimentation des freins à disque actuellement en cours sur les courses sur route.
Cette décision fait suite à la demande en ce sens que lui a adressée l'Association Internationale des Groupes Cyclistes Professionnels (AIGCP) – qui représente toutes les équipes cyclistes professionnelles – après l'accident dont le coureur de Movistar Team Francisco Ventoso a été la victime dimanche dans la Classique Paris-Roubaix. Cette demande est soutenue par les Cyclistes Professionnels Associés (CPA), organisme représentant les coureurs.
Les premiers tests des freins à disque avaient été menés en août et en septembre 2015. Les UCI WorldTeams avaient alors eu la possibilité d'utiliser des vélos munis de ce dispositif sur deux épreuves de leur choix. Après des discussions approfondies avec les parties prenantes, l'UCI avait alors décidé d'autoriser les coureurs à utiliser des freins à disque dans toutes les catégories d'équipes professionnelles sur route en 2016, et de superviser attentivement leur utilisation tout au long de l'année.
L'UCI va maintenant poursuivre ses vastes consultations à ce sujet dans le cadre de sa Commission Matériel, au sein de laquelle sont représentés les équipes, les coureurs, les mécaniciens, les fans, les commissaires et l'industrie du cycle – via la Fédération Mondiale de l'Industrie du Sport (WFSGI) –, tout en réaffirmant que la sécurité des coureurs a toujours été et demeurera toujours sa priorité absolue.