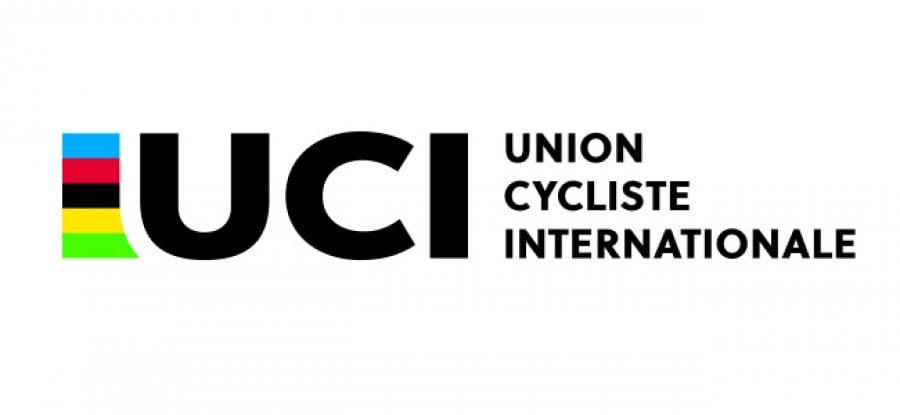 English
Press Release
28 June 2017
The Management Committee of the Union Cycliste Internationale (UCI) gathered today in Copenhagen (Denmark) for their second annual meeting of 2017.
Members approved the 2016 UCI Annual Report, which outlines the significant progress achieved by the Federation over the past 12 months. Building on the UCI's commitment to be a leader in transparency, these accounts provide a comprehensive analysis of the UCI's operations and performance over the year. In addition to the income from Rio 2016, an excellent year for its commercial activities means the UCI is in its strongest ever financial position. Looking ahead for 2017 and beyond, the quality of the UCI's partnerships give confidence for the durability of this position.
As a consequence of this very positive financial situation, the UCI Management Committee has agreed to implement a Participation Aid Programme to support less wealthy National Federations. The objectives of this fund is to promote women's participation and support nations who would otherwise not be able to travel to UCI World Championships.
On the sporting side, 2016 was marked by an excellent edition of the Olympic and Paralympic Games in Rio de Janeiro. With record numbers of nations participating (79) and nations winning medals (21), nearly 100% tickets sold for all sessions, excellent TV viewership and a massive boost to UCI's global social media fan base (10 times our normal growth) – the Rio 2016 Olympic Games were a great success for cycling. The Paralympics followed that success with over 85% of tickets sold and a 10% increase in our Twitter following in just 10 days.
And following recent confirmation that there will be four new Olympic cycling medals at the Tokyo 2020 Olympic Games – with the introduction of the Madison and BMX Freestyle – cycling is now the third largest sport in the Olympic Games, both in terms of medals (22) and athlete quota (528).
Other highlights from 2016 include:
The hugely successful UCI Track Cycling World Championships in London, which sold out for every session with a record 52,000 spectators as well as a large TV audience, including a cumulative reach of 5.3 million on the BBC alone;


The arrival of Telenet as title sponsor of the UCI Cyclo-cross World Cup, who has played a crucial role in the development of the series, bringing consistent high-quality TV production across all events;


The first UCI Road World Championships in the Middle East in Doha (Qatar) with an historic Men Elite road race podium -the first time it featured three former UCI Road World Champions (Sagan 2015, Cavendish 2011, Boonen 2005);


The nearly 300 riders, coaches, mechanics, sport directors from five continents who have gone through the UCI World Cycling Centre (WCC) doors for training camps and courses. The UCI WCC also hosted its first two training camps dedicated exclusively to women and two para-cycling training camps. In collaboration with different National Federations and its various satellite centres, the UCI WCC trained 199 athletes and 426 coaches worldwide.
UCI President Brian Cookson said: "2016 was a stand-out year for the UCI and for the sport. Commercially we are now in a really strong place with record UCI reserves, we have cemented our place in the Olympic Games with four new medal spots in the Tokyo 2020 programme and our major events continue to drive strong broadcast and digital viewers and engagement. On the development side, our supporting more and more riders, coaches, mechanics and sport directors saw nearly 1,000 trainees experience the UCI WCC coaching in 2016, be it in Aigle or around the world. And I am delighted that we will be able to support even more our developing National Federations as they wish to attend our various World Championships. All this progress is extremely exciting and bodes well as we look to the future and continue to benefit from the renewed trust and interest in cycling."
This second UCI Management Committee meeting of 2017 took place in the Danish Capital of Copenhagen, host to both the 2011 UCI Road and BMX World Championships and the very first city to be awarded the UCI Bike City label. Copenhagen is a city which has demonstrated its commitment to both the sport of cycling and is a world leader in getting people on their bikes. Every day in Copenhagen, 62% of commuters make their journey by bike. And in Denmark in general, cycling accounts 16% of all trips.
Members of the UCI Management Committee took the opportunity of this visit to meet with representatives of the City of Copenhagen – including Pia Allerslev, the Mayor for Children and Youth and member of the UCI Advocacy Commission, and Morten Kabell, the Mayor for Technical and Environmental Affairs.