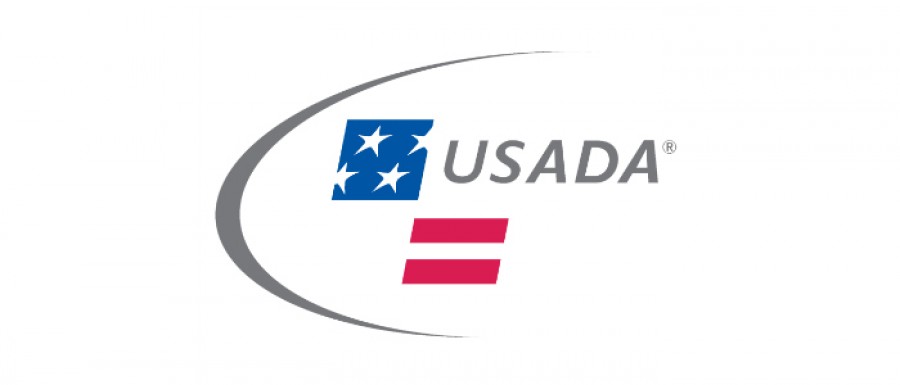 Press Release
3rd April 2018
USADA announced today that Abby Raymond, of Roselle, Ill., an athlete in the sport of weightlifting, has accepted a three-month sanction for an anti-doping rule violation.
Raymond, 14, tested positive for ostarine as the result of an out-of-competition urine sample she provided on February 15, 2018. Ostarine is a non-Specified Substance in the class of Anabolic Agents and is prohibited at all times under the USADA Protocol for Olympic and Paralympic Movement Testing, the United States Olympic Committee National Anti-Doping Policies, and the International Weightlifting Federation Anti-Doping Rules, all of which have adopted the World Anti-Doping Code and the World Anti-Doping Agency Prohibited List.
Ostarine, also known as MK-2866 and Enobosarm, is a non-FDA approved selective androgen receptor modulator (SARM) that is illegally sold in the United States and worldwide as a performance-enhancing substance. Ostarine is not currently available as a prescription medication in any country, and its unauthorized use may carry serious side effects. Nonetheless, ostarine has been found as a declared and undeclared ingredient in many dietary supplements sold in the United States, which has prompted the U.S. Food and Drug Administration (FDA) to issue warning letters https://www.fda.gov/newsevents/newsroom/fdainbrief/ucm583021.htm to specific dietary supplement manufacturers stating that ostarine is an unapproved new drug and that selling the drug is in violation of the Federal Food, Drug, and Cosmetic Act. More information about the risks of ostarine can be found through a USADA athlete advisory https://www.usada.org/growing-evidence-ostarine-athlete-risk/.
During an investigation into the circumstances of the case, Raymond provided USADA with information about a supplement purchased and used prior to sample collection, which did not list ostarine or any known synonym on the Supplement Facts label. Detailed analysis subsequently conducted on the supplement by the WADA-accredited laboratory in Salt Lake City, Utah, confirmed the presence of ostarine in the product, which has since been added to the High Risk List maintained on USADA's online dietary supplement safety education and awareness resource – Supplement 411 www.supplement411.org.
The contaminated products rule set forth in the Code provides the opportunity for a substantial reduction in the otherwise applicable period of ineligibility if, as here, an athlete is able to establish a reduced degree of fault or negligence for the violation and establish that the positive test resulted from the use of a contaminated product.
USADA also determined that Raymond qualified for a reduced period of ineligibility due to her age and reliance on trusted family members in using the supplement.
Raymond's three-month period of ineligibility began on February 15, 2018, the date her positive sample was collected. Raymond has also been disqualified from all competitive results obtained on and subsequent to February 15, 2018, including forfeiture of any medals, points and prizes.