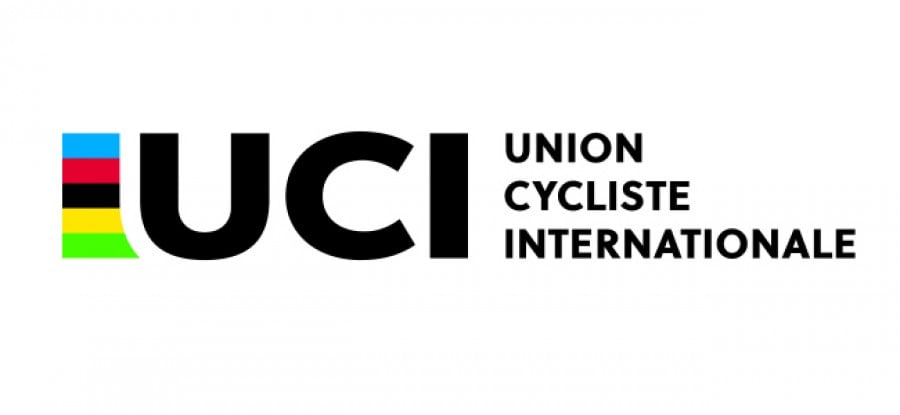 Press Release
This article is written in English with a French translation underneath.
14 October 2016 - The 185th Congress of the Union Cycliste Internationale (UCI) today voted in favour of a revised UCI Constitution that sets out new democratic processes, including the restriction of the number of terms of office for the President (to three). The UCI becomes one of the first International Federations to formally adopt this limit.
The amended Constitution also provides for a broader representation of the Continental Confederations (at least two members from each) on the UCI Management Committee. In particular, in order to promote equality of representation around the world, the number of voting delegates has been raised from 7 to 9 for the African Confederation.
In addition to the Constitution changes, Standing Orders of the Congress have been drawn up to govern the conduct of the Congress and ensure that elections are carried out in a democratic, transparent manner.
For elective Congresses, an external notary/lawyer, located in the country where the Congress takes place, shall oversee the election process. If this external notary/lawyer observes an irregularity regarding the election, it shall report to the three-member panel of the Ethics Commission present at the UCI Congress who shall determine whether the election shall be cancelled and re-held.
In addition, voting delegates shall now be democratically elected at Confederation level and be identified in advance in order to ensure greater transparency.
The constitutional reform process, a manifesto commitment of President Brian Cookson, which lasted nearly two years, was led by a Constitutional Review Committee, that consisted of UCI President and the Presidents of the five Continental Confederations, before being submitted to the UCI Management Committee.
UCI President Brian Cookson said: "Today marks another important step forward for the governance of the UCI. It is in line with international best practice and will help to reinforce the UCI's credibility within the international sports community, as well as with all our stakeholders."
The UCI Congress was also presented with an update on the UCI's revised and strengthened Code of Ethics, which now applies to a much broader base including all UCI and CADF personnel, consultants, and race organisers.
In addition, the composition of the Ethics Commission has been reinforced and is now made up of five members, of which three, including the Commission President, are independent from the world of cycling. The secretariat of the Commission remains independent from the UCI administration.
The composition of the UCI Ethics Commission is now as follows:
Mr Bernard Foucher (FRA), President
Mr Richard Leggat (NZL), member
Mr Marcel Wintels (NED), member
Mrs Urvasi Naidoo (GBR/RSA), member
Mr Marc Cavaliero (ITA/SUI), member
The President of the UCI Ethics Commission, Bernard Foucher, declared: "In order to continue the particularly constructive work of the former President Richard Leggat, who I thank, I would like the Ethics Commission, which can now rely on an entirely renewed Code, a composition of predominately independent members and real power, to help to its best ability the UCI's different bodies ensure that the transparency and fundamental values of sport are respected."
Finally, the UCI Congress voted in favour of granting the Commonwealth of Dominica, Niger and Tajikistan official membership of the UCI, taking its total membership to 187 National Federations.
Brian Cookson declared: "I'm delighted to formally welcome the Commonwealth of Dominica, Niger and Tajikistan to the UCI Family. Our membership has grown from 178 to 187 National Federations in the past three years which demonstrates the true global nature of our sport. Taking cycling to new regions, reaching new audiences and attracting life-long fans remain among our priorities as we continue to develop cycling in all its forms worldwide."
---
Le Congrès de l'UCI approuve la modification de ses Statuts et limite le nombre des mandats présidentiels
Le 185e Congrès de l'Union Cycliste Internationale (UCI) a approuvé aujourd'hui une version révisée des Statuts de l'UCI instituant de nouveaux processus démocratiques, notamment la limitation (à trois) du nombre de mandats que peut exercer son Président. L'UCI devient ainsi l'une des premières Fédérations Internationales à adopter formellement cette restriction.
La version révisée des Statuts prévoit par ailleurs une plus large représentation des Confédérations Continentales au sein du Comité Directeur de l'UCI (au moins deux membres pour chacune). En particulier, afin de promouvoir une représentation équitable des différentes parties du monde, le nombre de délégués votants de la Confédération Africaine a été porté de 7 à 9.
En plus des changements statutaires, un Règlement du Congrès a été élaboré pour régir le déroulement de ce dernier et assurer que les élections s'effectuent démocratiquement et de manière transparente.
Pour les Congrès électifs, un notaire/juriste externe basé dans le pays où se déroule le Congrès supervisera le déroulement des élections. Si le notaire/juriste externe constate une irrégularité à son sujet, il la rapportera au panel composé de trois membres de la Commission d'éthique présents au Congrès, qui déterminera si l'élection doit être annulée ou réorganisée.
De plus, les délégués votants seront dorénavant démocratiquement élus par leur Confédération Continentale et identifiés à l'avance pour assurer une plus grande transparence.
Le processus de réforme des Statuts, une promesse du manifeste du Président Brian Cookson, qui a duré près de deux ans, a été mené par un Comité de révision constitutionnelle composé du Président de l'UCI et des Présidents des cinq Confédérations Continentales, avant que le projet ne soit soumis au Comité Directeur de l'UCI.
Le Président de l'UCI Brian Cookson a déclaré : « Aujourd'hui, la gouvernance de l'UCI a franchi une étape majeure. Ces progrès nous permettent de respecter les meilleures pratiques internationales et de renforcer la crédibilité de l'UCI au sein de la communauté sportive internationale, de même qu'auprès de toutes nos parties prenantes. »
Le Congrès de l'UCI a également pris connaissance des mises à jour du Code d'éthique de l'UCI, révisé et renforcé, qui s'applique dorénavant à un nombre de personnes bien plus important, qui inclut tous les collaborateurs de l'UCI et de la CADF, consultants et organisateurs de course.
De plus, la composition de la Commission d'éthique a été renforcée. Elle se compose désormais de cinq membres, dont trois – Président de la Commission inclus – sont indépendants du monde du cyclisme. Le secrétariat de la Commission demeure indépendant de l'administration de l'UCI.
La composition de la Commission d'éthique de l'UCI est désormais la suivante :
M. Bernard Foucher (FRA), Président

M. Richard Leggat (NZL), membre
M. Marcel Wintels (NED), membre
Mme Urvasi Naidoo (GBR/RSA), membre
M. Marc Cavaliero (ITA/SUI), membre.
Le Président de la Commission d'éthique de l'UCI Bernard Foucher a déclaré : « Dans la continuité de l'action particulièrement constructive du précédent Président Richard Leggat que je salue, je souhaite que la Commission d'éthique, qui s'appuie aujourd'hui sur un Code entièrement rénové, une composition de membres majoritairement indépendants et de réels pouvoirs, puisse accompagner au mieux les instances de l'UCI, pour assurer le respect de la transparence et des valeurs fondamentales du sport. »
Enfin, le Congrès de l'UCI a voté en faveur de l'adhésion officielle à l'UCI du Commonwealth de la Dominique, du Niger et du Tadjikistan, ce qui porte le nombre total de ses membres à 187 Fédérations Nationales.
Brian Cookson a déclaré : « Je suis très heureux d'accueillir formellement le Commonwealth de la Dominique, le Niger et le Tadjikistan au sein de la Famille UCI. Le nombre de nos membres a crû de 178 à 187 au cours des trois dernières années, ce qui démontre la nature vraiment globale de notre sport. Amener le cyclisme dans de nouvelles régions, atteindre de nouvelles audiences et attirer des fans à vie fait partie de nos priorités dans le cadre de notre travail en faveur du développement du cyclisme sous toutes ses formes et partout dans le monde. »