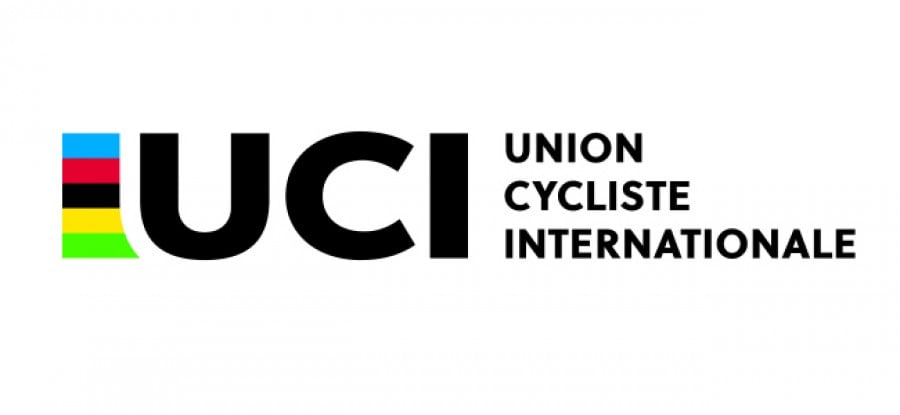 Press Release
This article is written in English with a French translation underneath.
13 October 2016 - Following a two-day meeting held in Doha, Qatar, in conjunction with the 2016 UCI Road World Championships, the UCI Management Committee today agreed important regulation changes relating to track cycling, BMX Supercross and mountain bike.
Since early 2016, an extensive consultation was organised to review the track cycling discipline.
The review focused on the UCI Track Cycling World Cup and Track Cycling World Championships, with a view to improving the competition narrative and creating even more spectator-friendly racing. Under the direction of the UCI Track Commission, a subcommittee of diverse experts was created to make recommendations which led to the following regulation changes agreed today by the UCI Management Committee.
The Madison will be introduced for Women at the UCI World Championships, bringing perfect parity between the men's and the women's events. In addition, the rule for a gained lap has been amended to be the same as in the Points Race (+20 points) and with points awarded every ten laps. Coherence between the Madison and the Points Race will make both easier to understand for spectators. Points awarded in the final sprint have been doubled in both the Madison and Points Race in order to keep the race in play until the final sprint.
The Omnium will be extensively changed with the new competition format being four bunch events (scratch, tempo race, elimination and points race) which will all be held on the same day. Dropping the timed events means the Omnium becomes a pure endurance event, bringing better balance to the track programme.
The new Sprint format allows more riders to participate (28 instead of 24), and a slightly shorter tournament with the four athletes clocking the best qualifying times skipping the 1/16 finals and going straight to the 1/8 finals.
For the Kilometre and 500 metre Time Trial, two athletes will ride simultaneously on the track during qualifications, and finals will be held individually in the evening.
In the Keirin, the sprint distance will be increased to 3 laps to make the race more tactical and the rules about overtaking the pacer have also been clarified.
To make the Team Pursuit more compact, two teams will now ride simultaneously on the track in the qualifying heats, and there will be no more finals for 5th & 6th places and 7th & 8th places.
A first round has been added to the Team Sprint to bring it in line with the format of the Olympic Games and similar to the current Team Pursuit format. This will bring more consistency and help fans to understand the discipline. Rules on disqualification and false start have also been clarified.
A new format for the UCI BMX Supercross World Cup was also approved by the UCI Management Committee. The event will be easier for fans to understand with direct elimination in the first round, and no more time trials. Extensive minimum standards for BMX tracks and associated facilities have been added to the UCI BMX Regulations to improve the consistency of rider' experience and safety between events.
The UCI Management Committee also heard a report on the inaugural season of the UCI BMX Freestyle Park World Cup which is due to finish at the end of the month in Chengdu, China after other events were held in Montpellier (France), Osijek (Croatia), Denver (USA) and Edmonton (Canada). All members were pleased to hear about the tremendous success of these first events in terms of both participation and public attendance.
In order to better protect the integrity of the course and therefore improve the quality of competition, the UCI Management Committee agreed the following changes for the Downhill events of the UCI Mountain Bike World Cup presented by Shimano:
To reduce the number of riders by increasing the number of points required to participate (from 30 to 40 points);
To reduce the number of riders participating in the final (15 Women Elite and 20 Juniors);
To have a separate DHI Women Junior event.
Finally, the following 2017 International Calendars were also agreed: BMX, Mountain Bike, Road, Paracycling,Trials, Indoor Cycling and Mass Participation.
UCI President Brian Cookson said:
"While it is important that we safeguard the essence of our cycling disciplines, we also need to be brave and embrace change in order to give our sport real meaning to those who are watching live or on screens across the world. The changes announced today show that we are moving with the times to ensure that our disciplines are presented in the most compelling way possible, and are rooted in the desire to attract and inspire even more fans into cycling."
The UCI Management Committee also decided to recommence the trial of disc brakes in road events. This decision comes after months of discussions between representatives of teams, riders and the industry, and following confirmation from the Cyclistes Professionnels Associés (CPA) and Association Internationale des Groupes Cyclistes Professionels (AIGCP) that they support the trial.
Following extensive examination of the equipment and a detailed safety report, it has been agreed with manufacturers that the trial will restart on January 1st 2017 exclusively with discs which should be modified to ensure the perimeter edge of the brake rotor does not contain any 90 degree edges but are smoothed or chamfered.
The trial will be closely monitored and formally reviewed every month.
The next meeting of the UCI Management Committee will take place in Luxembourg (LUX) on January 27th, 2017 during the 2017 UCI Cyclo-cross World Championships.
---
Le Comité Directeur de l'UCI approuve des modifications règlementaires importantes pour trois disciplines du cyclisme
Suite à une réunion de deux jours qui s'est tenue à Doha, au Qatar, pendant les Championnats du Monde Route UCI 2016, le Comité Directeur de l'UCI a approuvé aujourd'hui d'importants changements de règlement concernant le cyclisme sur piste, le BMX Supercross et le mountain bike.
Depuis début 2016, une vaste consultation a été organisée afin d'évaluer le cyclisme sur piste. L'examen s'est concentré sur la Coupe du Monde Piste et les Championnats du Monde Piste UCI, dans la perspective de l'amélioration du narratif de la compétition et de la création de courses encore plus faciles et intéressantes à suivre pour les spectateurs. Sous la direction de la Commission Piste UCI, un sous-comité composé de différents experts a été mis sur pied et chargé d'adresser des recommandations qui ont conduit aux modifications de règlement suivantes, aujourd'hui approuvées par le Comité Directeur de l'UCI.
La Madison féminine fera son apparition aux Championnats du Monde UCI, ce qui entraînera une parité parfaite entre les événements masculins et féminins. De plus, la règle des tours pris a été modifiée pour correspondre à celle qui est appliquée dans la course aux points (+ 20 points), des points étant par ailleurs attribués tous les dix tours. La cohérence entre la Madison et la course aux points les rendra toutes deux plus faciles à comprendre pour les spectateurs. Le nombre de points attribués à l'issue du sprint final a été multiplié par deux aussi bien dans la Madison que dans la course aux points, afin que l'enjeu subsiste jusqu'au sprint final.
L'Omnium sera remodelé en profondeur : le nouveau format de la compétition sera composé de quatre épreuves en peloton (Scratch, course tempo, élimination et course aux points) qui se dérouleront toutes le même jour. Avec l'abandon des épreuves chronométrées, l'Omnium devient un pur événement d'endurance, ce qui apportera un meilleur équilibre au cyclisme sur piste.
Le nouveau format de la vitesse autorise la participation de davantage de coureurs (28 au lieu de 24) dans le cadre d'un tournoi un peu plus court où les quatre coureurs réalisant les meilleurs temps ne participent pas aux 1/16es de finales et se qualifient directement pour les 1/8es de finales.
Dans le kilomètre et le 500 mètres contre la montre, deux coureurs courront simultanément sur la piste lors des qualifications, et les finales seront disputées individuellement en soirée.
Dans le keirin, la distance du sprint sera portée à trois tours pour rendre la course plus tactique, et les règles au sujet du dépassement du meneur ont par ailleurs été clarifiées.
Pour rendre la poursuite par équipes plus dense, deux équipes courront dorénavant simultanément sur la piste lors des manches qualificatives, et il n'y aura plus de finales pour les places 5-6 et 7-8.
Une première manche a été ajoutée à la vitesse par équipes afin que le format de la spécialité soit le même qu'aux Jeux Olympiques et qu'il soit similaire au format actuel de la poursuite par équipes. Cela apportera une plus grande cohérence et permettra aux fans de mieux comprendre la discipline. Les règles sur la disqualification et le faux départ ont aussi été clarifiées.
Le Comité Directeur de l'UCI a aussi approuvé un nouveau format pour la Coupe du Monde BMX Supercross UCI. L'événement sera plus aisé à comprendre pour les fans, avec des éliminations directes dans la première manche et la suppression des contre-la-montre. Des standards minimaux exigeants pour les pistes de BMX et les infrastructures qui leur sont associées ont été ajoutés dans le Règlement UCI du BMX pour assurer une expérience et un niveau de sécurité uniformes aux coureurs d'une course à l'autre.
Le Comité Directeur de l'UCI a par ailleurs entendu un rapport sur la saison inaugurale de la Coupe du Monde BMX Freestyle UCI, qui se terminera à la fin du mois à Chengdu, en Chine, à la suite d'autres événements disputés à Montpellier (France), Osijek (Croatie), Denver (Etats-Unis) et Edmonton (Canada). Tous les membres se sont réjouis du formidable succès rencontré par ces premiers événements en termes tant de participation que de présence du public.
Afin de mieux protéger l'intégrité du parcours et d'améliorer ainsi la qualité de la compétition, le Comité Directeur de l'UCI a approuvé les changements suivants pour les événements de descente de la Coupe du Monde Mountain Bike UCI présentée par Shimano :
réduction du nombre de coureurs en augmentant le nombre de points requis pour participer (de 30 à 40 points),
réduction du nombre de coureurs participant à la finale (15 pour les Femmes Elite et 20 pour les Juniors),
organisation d'un événement de descente séparé pour les Femmes Juniors.
Enfin les Calendriers Internationaux 2017 suivants ont aussi été approuvés : BMX, Mountain Bike, Route, Paracyclisme, Trial, Cyclisme en salle et Evénements de masse.
Le Président de l'UCI Brian Cookson a déclaré : « Bien qu'il soit important que nous protégions l'essence de nos disciplines cyclistes, nous devons aussi faire preuve de courage et être ouverts au changement pour donner à notre sport un véritable sens aux yeux de ceux qui le suivent en direct ou devant leur écran partout dans le monde. Les changements annoncés aujourd'hui montrent que nous évoluons avec notre époque pour garantir la meilleure mise en valeur possible de nos disciplines, et ils sont motivés par le désir d'attirer de plus en plus de fans vers le cyclisme et de susciter leur enthousiasme. »
Le Comité Directeur de l'UCI a également décidé de recommencer l'expérimentation des freins à disque sur les courses sur route. Cette décision intervient après plusieurs mois de discussion entre les représentants des équipes, des coureurs et des fabricants, et suite à la confirmation des Cyclistes Professionnels Associés (CPA) et de l'Association Internationale des Groupes Cyclistes Professionnels (AIGCP) qu'ils soutenaient l'expérimentation.
Après un examen approfondi du matériel et un rapport détaillé sur la sécurité, il a été décidé avec les fabricants que l'expérimentation recommencerait le 1er janvier 2017 exclusivement avec des disques qui devront être modifiés pour s'assurer que le pourtour du rotor de frein ne présente pas d'angles de 90 degrés mais qu'il soit adouci ou chanfreiné.
L'expérimentation sera étroitement suivie et formellement évaluée chaque mois.
La prochaine réunion du Comité Directeur de l'UCI aura lieu à Luxembourg (LUX) le 27 janvier 2017, pendant les Championnats du Monde Cyclo-cross UCI 2017.