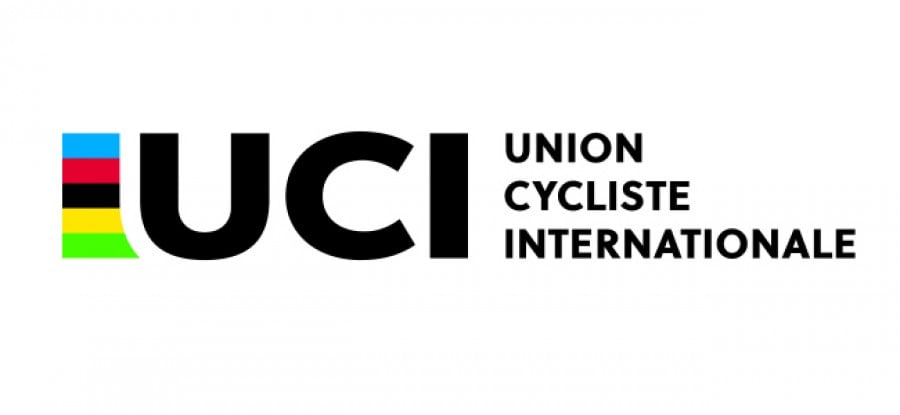 Press Release
This article is written in English with a French translation underneath.
Following the crash involving several riders and two motorcycles at the Tour of Belgium on Saturday May 28, 2016, in which one rider was seriously hurt, the Union Cycliste Internationale (UCI), in partnership with the Belgian cycling federation the Royale Ligue Vélocipédique Belge (RLVB), is looking closely at the circumstances of the incident.
The UCI has recently introduced new rules governing the conduct of everyone who is in control of a car or motorcycle in a road race, and will be examining whether or not these rules were respected in the above mentioned case.
These new rules – available here (Chapter 2, point 4 "Circulation during the race") – require absolute vigilance from all drivers and motorbike riders, who must at all times prioritise the safety of riders in the race, spectators and other vehicles.
The new rules also make it clear that everyone in charge of a vehicle must immediately comply with all directions from race commissaires. The need for safe driving, particularly when overtaking riders, has been given extra emphasis by commissaires during pre-race briefings.
These rules are backed by sanctions which will be applied by the UCI Disciplinary Commission if any driver is found to be acting negligently.
To address the important issue of vehicles being in close proximity with riders, the UCI is currently finalising along with key stakeholders an updated and comprehensive set of regulations and guidelines which will govern all aspects of a road race which have a bearing on safety and security. This will include rules limiting the number of vehicles allowed in races and how these vehicles should be positioned at different points in the race.
The UCI is also carefully studying elements such as the size and power of motorcycles used in races and how these elements have evolved over recent years in order to assess the safety implications and how best to regulate this aspect of race security.
In order to ensure the right level of understanding and compliance with these new rules and guidelines, the UCI is significantly increasing the human resources being deployed at races as part of an improved event monitoring process.
The UCI will continue to consult its stakeholders and welcomes any input from all those who are concerned with riders' safety.
UCI President Brian Cookson said: "Safety is an absolutely vital issue for the UCI and our stakeholders, and it is crucial we do all in our power to protect the riders from unnecessary risks. We have seen too many incidents involving motorcycles, and that is why we recently adopted clear new rules governing how vehicles must be driven in races. Right now, our thoughts are with Stig Broeckx, his family, friends and teammates from Lotto Soudal."
---
Déclaration de l'UCI au sujet des incidents impliquant des motocycles lors d'épreuves sur route
Déclaration de l'UCI au sujet des incidents impliquant des motocycles lors d'épreuves sur route Suite à la chute ayant impliqué plusieurs coureurs – dont l'un a été sérieusement blessé – et deux motos lors du Tour de Belgique le samedi 28 mai, l'Union Cycliste Internationale (UCI), en collaboration avec la Fédération cycliste belge (la Royale Ligue Vélocipédique Belge – RLVB) étudie soigneusement les circonstances de l'accident.
L'UCI a récemment introduit de nouvelles règles relatives au comportement de toutes les personnes conduisant une voiture ou pilotant une moto sur une course sur route et examinera si ces règles ont été respectées ou non dans le cas mentionné ci-dessus.
Ces nouvelles règles – disponibles ici (Chapitre 2, point 4 « Circulation en course ») – exigent une vigilance absolue de la part de tous les conducteurs et pilotes de véhicule, qui doivent toujours faire passer la sécurité des coureurs en course, des spectateurs et des autres véhicules avant toute chose.
La nouvelle réglementation stipule également que toute personne au volant ou au guidon d'un véhicule doit se conformer immédiatement aux instructions des Commissaires de course. Ceux-ci mettent dorénavant un accent particulier sur la nécessité d'une conduite prudente, en particulier lors du dépassement des coureurs, pendant les briefings d'avant-course.
Ces règles sont renforcées par des sanctions qui seront prononcées par la Commission Disciplinaire de l'UCI s'il s'avère qu'un conducteur agit avec négligence.
Pour répondre au sérieux problème de la grande proximité des véhicules avec les coureurs, l'UCI finalise actuellement, en collaboration avec les parties prenantes, un ensemble de règles et de directives actualisées et complètes qui régiront tous les aspects d'une course sur route ayant un lien avec la sûreté et la sécurité. Cela comprendra une réglementation sur le nombre de véhicules autorisés sur les courses et leur positionnement aux différents stades de ces dernières.
L'UCI étudie par ailleurs avec attention des éléments tels que la taille et la puissance des motos utilisées en course, comment ces éléments ont évolué au cours des dernières années, afin d'évaluer leur implication en matière de sécurité, et de voir comment ce volet de la sûreté en course peut être régulé de la meilleure manière.
Afin de s'assurer que chacun comprenne et respecte ces nouvelles règles et directives, l'UCI augmente dans une importante mesure les ressources humaines déployées sur les courses dans le cadre d'un processus de contrôle des événements amélioré.
L'UCI continuera à consulter ses parties prenantes et se réjouit de considérer toute contribution de la part des parties concernées par la sécurité des coureurs.
Le Président de l'UCI Brian Cookson a déclaré: « La sécurité est une préoccupation absolument cruciale pour l'UCI et ses parties prenantes, et il est essentiel que nous fassions tout ce qui est en notre pouvoir pour protéger les coureurs contre les risques inutiles. Nous avons vu trop d'incidents impliquant des motocycles, et c'est la raison pour laquelle nous avons récemment adopté des nouvelles règles claires au sujet de la façon dont les véhicules doivent être conduits dans les courses. En ce moment, nos pensées vont à Stig Broeckx, à sa famille, ses amis et ses coéquipiers de l'équipe Lotto Soudal. »