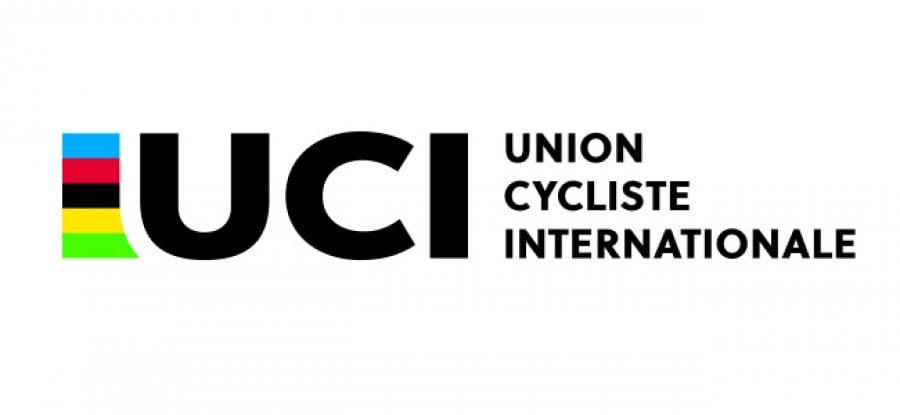 Press Release
This article is written in English with a French translation underneath.
Since first deploying its new scanning method to test for technological fraud in January, the Union Cycliste Internationale (UCI) has tested several thousand bikes at many races in different disciplines and in different gender and age categories. Recent examples at stage races are approximately 500 tests at the Tour de Suisse and over 2,000 at the Giro d'Italia.
Co-operation from teams, riders and organisers has been excellent and the UCI staff and technical commissaires deployed to carry out these tests have met with no resistance. It is clear that all stakeholders in cycling have a common interest to demonstrate that this sort of cheating has no place in the sport.
For the forthcoming Tour de France, the UCI will have resources in place to conduct between 3,000 and 4,000 tests. An effective testing protocol is one which is unpredictable so the UCI confirms that it will deploy additional methods of detection at the Tour to both assess their performance and to ensure a varied testing protocol.
UCI scanners, as well as being deployed across the UCI calendar, are now available to UCI's member
National Federations, supported by training from specialist staff. Many federations have placed orders and some have already begun deploying it at national level races.
UCI President Brian Cookson said: "Since the beginning of the year, we are sending a clear message which is that there is literally no-where to hide for anyone foolish enough to attempt to cheat in this way. A modified bike is extremely easy to detect with our scanners and we will continue to deploy them extensively throughout the Tour and the rest of the season."
---
L'UCI fait le point sur la fraude technologique
Depuis qu'elle a commencé à mettre en œuvre sa nouvelle méthode de scannage pour débusquer la fraude technologique en janvier, l'Union Cycliste Internationale (UCI) a contrôlé plusieurs milliers de vélos à l'occasion de nombreuses courses, dans différentes disciplines et catégories d'âge, chez les hommes et les femmes. A titre d'exemples, s'agissant de courses par étapes récentes, environ 500 contrôles ont été effectués sur le Tour de Suisse et plus de 2'000 sur le Giro d'Italia.
La coopération des équipes, coureurs et organisateurs a été excellente, et le personnel de l'UCI ainsi que les commissaires techniques déployés pour mener les contrôles n'ont fait face à aucune résistance. Il est clair que toutes les parties prenantes du cyclisme ont un intérêt commun à démontrer que ce type de tricherie n'a pas sa place dans notre sport.
Dans l'optique du Tour de France à venir, l'UCI déploiera sur le terrain les ressources nécessaires pour réaliser entre 3'000 et 4'000 contrôles. Pour être efficace, un protocole de détection doit être imprévisible.
L'UCI confirme par conséquent qu'elle déploiera des méthodes de détection additionnelles sur le Tour, afin à la fois d'évaluer leur efficacité et d'assurer un protocole de contrôle varié.
Les scanners de l'UCI, en plus d'être utilisés sur les événements du calendrier UCI, sont dorénavant mis à la disposition des Fédérations Nationales membres de l'UCI, soutenues par des séances de formation assurées par du personnel spécialisé. De nombreuses Fédérations ont passé commande de matériel et quelques-unes d'entre elles ont déjà commencé à l'utiliser à l'échelon des courses nationales.
Le Président de l'UCI Brian Cookson a déclaré : « Depuis le début de l'année, nous envoyons un message clair :il est littéralement impossible de se cacher pour quiconque serait assez insensé pour essayer de tricher de cette manière. Un vélo modifié est extrêmement facile à détecter avec nos scanners, et nous continuerons à les déployer massivement tout au long du Tour et du reste de la saison. »