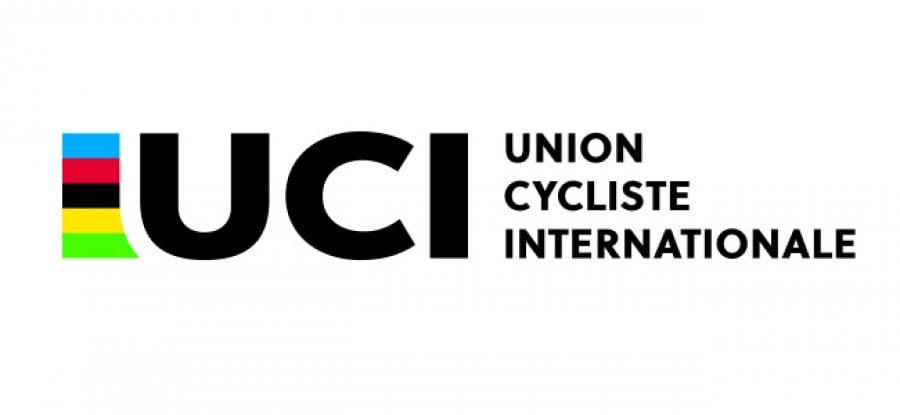 Press Release
This article is written in English with a French translation underneath.
The Union Cycliste Internationale (UCI) today confirms that it has tested extensively for technological fraud on this year's Tour de France. Tests have all been carried out unannounced, prior, during or after racing, throughout the 21 stages of the three-week event. All checks have been negative.
3,773 tests have been performed using magnetic resistance technology. Since first deploying this new scanning method in January, the UCI has tested more than 10,000 bikes at many races in different disciplines and in different gender and age categories. It is with this method that the only case of technological fraud to date was detected at the 2016 UCI Cyclo-cross World Championships in Heusden-Zolder (Belgium). The discovery of a concealed engine in one of the bikes of Femke Van den Driessche later led to the rider being imposed a six-year ban and a significant fine by the UCI Disciplinary Commission.
To both assess their performance and to ensure a varied and unpredictable testing protocol, the UCI has also used supplementary methods of detection at the Tour, such as thermal imaging and X-rays. All additional tests verified the results obtained using magnetic resistance technology.
UCI President Brian Cookson said: "I want to thank the UCI staff for its hard work and dedication in testing so many bikes over the past three weeks. This demonstrates our absolute commitment to leave no stone unturned in a matter that if not tackled properly, could seriously damage the renewed reputation of cycling. I would also like to thank the riders, the teams, the organiser of this year's Tour, as well as the French police – in particular the Office Central de la Lutte contre les Atteintes à l'Environnement et à la Santé Publique (OCLAESP) – for their co-operation and support. We will continue to test bikes heavily throughout the rest of the season, and do everything in our power to make sure this form of cheating stays out of our sport".
---
Bilan de l'UCI sur les contrôles contre la fraude technologique réalisés sur le Tour de France 2016
L'Union Cycliste Internationale (UCI) confirme aujourd'hui qu'elle a procédé à des contrôles intensifs sur le Tour de France cette année dans le cadre de la lutte contre la fraude technologique. Les contrôles ont tous été effectués de manière inopinée, avant, durant ou après la course, tout au long des 21 étapes des trois semaines de la compétition. Tous les contrôles se sont révélés négatifs.
3'773 contrôles ont été réalisés en utilisant la technologie de la résistance magnétique. Depuis qu'elle a pour la première fois déployé cette nouvelle méthode de scannage au mois de janvier, l'UCI a contrôlé plus de 10'000 vélos sur de nombreuses courses dans différentes discipline et catégories d'âge, chez les Hommes comme chez les Femmes. C'est à l'aide de cette méthode que le seul cas de fraude technologique connu à ce jour a été détecté, aux Championnats du Monde Cyclo-cross UCI 2016, à Heusden-Zolder, en Belgique. La découverte d'un moteur dissimulé dans l'un des vélos de Femke Van den Driessche avait conduit la Commission Disciplinaire de l'UCI à infliger à cette dernière une suspension de 6 ans ainsi qu'une amende significative.
A la fois pour évaluer leur efficacité et garantir un protocole de contrôle multiforme et imprévisible, l'UCI a également recouru à d'autres méthodes de détection sur le Tour, comme l'imagerie thermique et les rayons X. Tous ces contrôles additionnels ont confirmé les résultats obtenus avec la technologie de la résistance magnétique.
Le Président de l'UCI Brian Cookson a déclaré : « Je tiens à remercier les collaborateurs de l'UCI pour leur gros travail et leur implication tout au long des trois semaines durant lesquelles ils ont contrôlé un grand nombre de vélos. Cela démontre notre engagement absolu à tout mettre en œuvre face à un problème qui, si on ne s'y attaque pas de manière appropriée, pourrait sérieusement mettre à mal la bonne réputation retrouvée du cyclisme. Je voudrais aussi remercier les coureurs, les équipes, les organisateurs du Tour de cette année, de même que la police française – en particulier l'Office Central de la Lutte contre les Atteintes à l'Environnement et à la Santé Publique (OCLAESP) – pour leur coopération et leur soutien. Nous continuerons à contrôler massivement des vélos tout au long du reste de la saison et à faire tout ce qui est en notre pouvoir pour nous assurer que cette forme de tricherie est tenue à l'écart de notre sport. »