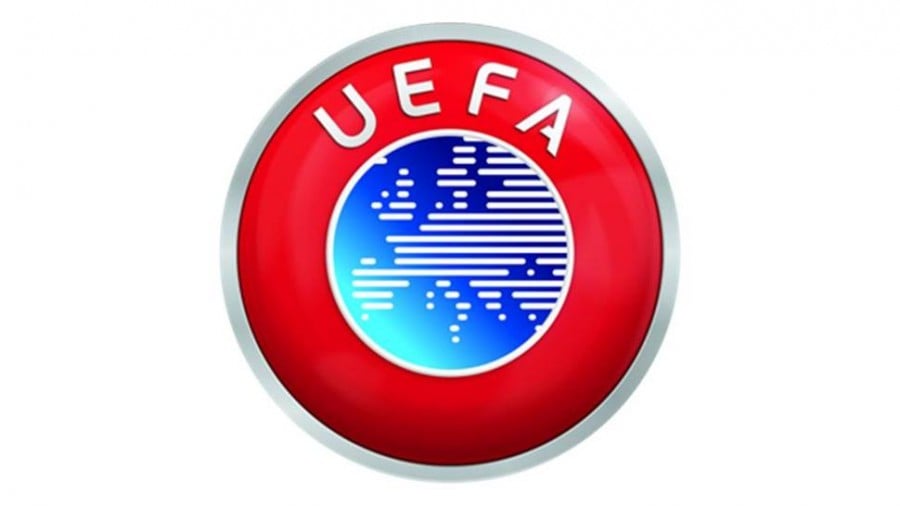 UEFA continues to team up with leading social media providers in order to combat audiovisual piracy more effectively during UEFA EURO 2020
UEFA EURO 2020 is currently being watched by millions of fans across the globe. Unless you are lucky enough to have a ticket to a match, live television remains the means by which the tournament, one of the world's top sporting events, can be enjoyed either at home or outside in venues such as cafés and bars. This live coverage is provided by UEFA's family of broadcast partners around the world who have acquired the media rights to the competition.
Across UEFA's competitions, revenues generated from media rights are vital for the well-being of football, both professional and amateur and, in particular, football development and grassroots investment throughout the European game.
Since UEFA EURO 2004, UEFA has made €2.6bn available to its member associations through its HatTrick programme, with the vast majority of funding coming from this source. UEFA EURO 2020 will be no exception and will generate €775.5m to fund activities across the continent between 2020 and 2024.
This is why UEFA takes piracy, the protection of its broadcaster partners' interests and the unauthorised use of its footage extremely seriously. With a dedicated anti-piracy resource, it operates an extensive programme based on the latest technology available, which includes a range of technical monitoring, detection and enforcement activities in order to address what is a complex and ever-changing piracy landscape.
This programme is an 'end-to-end' anti-piracy solution which covers all key forms of live and recorded pirated content wherever it may be commonly found. This includes via social media platforms, illegal IPTV services and unauthorised apps as well as the signposts to such content such as 'linking sites'.
Collaboration, Timing and Wider Change
UEFA acts in its own right and engages with various industry stakeholders in order to ensure a 'joined-up' and effective approach to anti-piracy. Without this, any anti-piracy programme would be far less effective.
Diego Dabrio, UEFA senior audiovisual anti-piracy expert
"Engaging with broadcast partners on piracy and supporting them in the fight against piracy is of the utmost importance to us. Although UEFA operates a centralised anti-piracy programme to minimise any potential disruption to our global family of broadcast partners, their contribution is also essential to combat what is a shared problem. We are pleased to have established a number of successful anti-piracy cooperations in several territories around the world."
In addition to working collaboratively with our broadcast partners on an ongoing basis, UEFA's own anti-piracy efforts for UEFA EURO 2020 started even before a ball had been kicked at the tournament. Prevention is key to the effective protection of content and so UEFA dispatched pre-emptive copyright notices to known pirate platforms of concern ahead of the finals.
Moreover, coordinated disruption actions were executed days before the opening match as well as during the tournament. These included the 'Euro Strike 2020' operation in Italy conducted by the Guardia de Finanza (and supported by UEFA) which successfully blocked more than 600 illicit services in that country.
UEFA welcomes anti-piracy operation conducted by the Guardia di Finanza in Italy
During the tournament, the day-to-day anti-piracy work of UEFA involves the continuous search for pirated content both during a match as well as in post-match windows. Thousands of takedown notices and cease and desist letters are sent to infringers as well as to any entities identified as facilitating infringement (such as underlying infrastructure providers). Infringing services are also de-listed from the results generated by the most popular search engines and pirate apps removed from commonly used stores. This is a period of intense activity for UEFA and its appointed anti-piracy service provider.
Away from UEFA EURO 2020, the overall combat against pirates requires that rights holders, such as UEFA, also consider how the overall legal framework might be updated and improved to address piracy more efficiently and effectively. UEFA is therefore also actively taking steps to lobby for legislative change within that framework so that effective and meaningful remedies and tools become available to take down problem content more easily, as well as to prevent it from becoming available in the first place.
Social Media
UEFA also recognises the unique issues posed by the availability of content on social media platforms. Unless effectively policed, these platforms give pirates the ability to use the vast resource and reach of these services. Add the global popularity of UEFA EURO 2020 into this mix and there is a clear need to focus specifically on what can be done to minimise the availability of UEFA content on these platforms.
With this in mind, UEFA has, for some time, been actively engaging with the operators of the major social media platforms such as Google, Facebook and TikTok. This engagement is designed to establish a direct line of communication and collaboration with them so that, together, a joint approach is established to ensure the most effective anti-piracy measures are deployed with specific discussions and measures being agreed and applied for UEFA EURO 2020.
Rob Pilgrim, head of sport YouTube EMEA
"Google and YouTube have long been leaders in copyright protection. YouTube created the Content ID copyright management tool as a sophisticated way for rights holders to control their content online in highly nuanced ways. Google is strongly committed to helping its partners fight piracy including through the constant development and improvement of such technologies. Across UEFA's competitions, UEFA and Google have, for some time, been working closely together, building a true partnership with a view to ensuring an efficient and effective copyright protection for all UEFA content including UEFA EURO 2020."
These social media giants have helped UEFA by applying specific policies and implementing special coverage programmes in order to maximise efficiency and the prompt removal of illegal content on their respective platforms.
Mark Fiore, Facebook's director & associate general counsel, IP
"Facebook dedicates substantial resources in the fight against piracy, including proactive enforcement technologies in addition to our robust 'notice-and-takedown' programme. We value the ongoing partnership between Facebook and UEFA, which is critical to helping us to constantly enhance our IP protection programme. Our respective teams have been working effectively together to combat copyright infringement issues around UEFA EURO 2020 in as efficient a way as possible and intend to continue this approach going forward for all of the other UEFA competitions."
UEFA recognises that, as things stand, no anti-piracy system can be 100% effective and also that this is an ever-evolving situation which needs to be constantly watched and analysed. With this vigilance, changes and improvements can be promptly implemented by UEFA to improve the fight against existing piracy issues and also to react to newly emerging problems.
UEFA is ever more committed to this task and continues to invest very substantial sums in its anti-piracy efforts. Money is not, however, the only solution. UEFA welcomes and fully supports the industry-wide approach to anti-piracy including the ongoing cooperation with its broadcast partners and other industry players (such as social media platforms). This broad-based approach, UEFA believes, is the best way to protect its content and thereby ensure the continued flow of revenues into the game at all levels and keep European football healthy.
The original article can be found here.