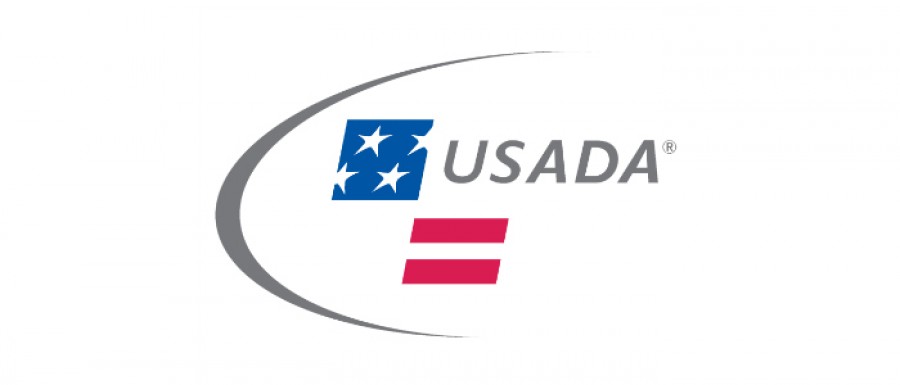 Press Release
24 February 2017
USADA announced today that UFC® athlete Gian Villante, of Long Beach, N.Y., has been granted a retroactive Therapeutic Use Exemption (TUE) and will therefore not face an anti-doping policy violation for disclosing the use of an inhaler, which contains a prohibited substance as an active ingredient, and testing positive for that prohibited active ingredient. This announcement is being made because the issuance of the retroactive TUE resolves a potential anti-doping policy violation.
Villante, 31, declared the use of a Breo Ellipta (fluticasone furoate/vilanterol) inhaler during an out-of-competition urine test conducted on January 18, 2017, and subsequently tested positive for vilanterol. Vilanterol is a prohibited substance in the category of Beta-2 Agonists and is prohibited at all times under the UFC Anti-Doping Policy, which has adopted the World Anti-Doping Agency (WADA) Prohibited List.
Following his disclosure, USADA advised Villante that absent a valid TUE, the use of the inhaler was prohibited under the UFC Anti-Doping Policy. Thereafter, Villante submitted a TUE application documenting that his physician prescribed a 14-day course of the inhaler to treat conditions associated with airflow restriction and asthma.
Upon a thorough investigation into the circumstances surrounding Villante's use of vilanterol, which included the retroactive TUE application process, USADA determined that the athlete had an unequivocally diagnosed acute medical condition for which the use of vilanterol is consistent with the standard of care. Further, it was determined that the short-term use of the Breo Ellipta inhaler was within the manufacturer's therapeutic recommendation and was intended to return the athlete to a normal state of health without providing a performance-enhancing benefit. Finally, other permitted therapeutic alternatives were not successful at controlling the athlete's condition.
Because Villante's TUE application was granted retroactively, his declaration of a prohibited substance and his subsequent positive test will not result in an anti-doping policy violation. Accordingly, Villante remains eligible to compete on the UFC Fight Night Card in Fortaleza, Brazil, on March 11, 2017.
USADA conducts the year-round, independent anti-doping program for all UFC athletes. USADA is an independent, non-profit, non-governmental agency whose sole mission is to preserve the integrity of competition, inspire true sport, and protect the rights of clean athletes. In an effort to aid UFC athletes, as well as their support team members, in understanding the rules applicable to them, USADA provides comprehensive instruction on the UFC Anti-Doping Program website (UFC.USADA.org) regarding the testing process and prohibited substances, how to obtain permission to use a necessary medication, and the risks and dangers of taking supplements as well as performance-enhancing and recreational drugs. In addition, the agency manages a drug reference hotline, Drug Reference Online (UFC.GlobalDRO.com), conducts educational sessions, and proactively distributes a multitude of educational materials, such as the Prohibited List, easy-reference wallet cards, and periodic athlete alerts.