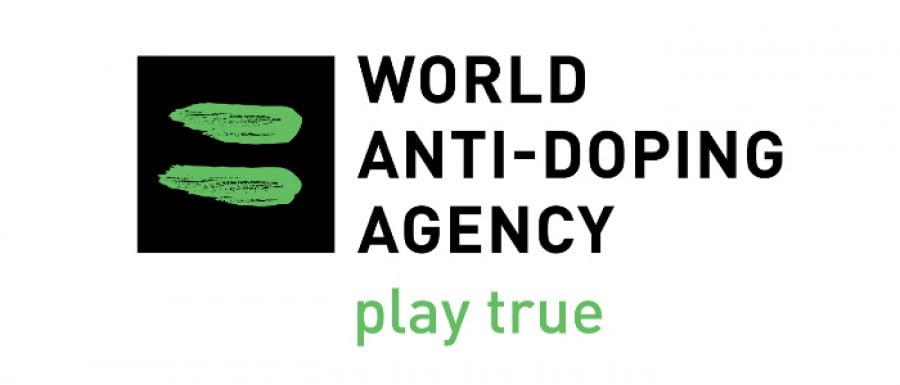 Press Release
This article is written in English with a French translation underneath.
11 January 2017
Generous contribution to support Agency's enhanced investigations into doping in sport
The World Anti-Doping Agency (WADA) was pleased to accept an additional contribution of EUR 150,000 (159,544.47 USD) in December from the Government of France. The contribution will be put to good use in support of the Agency's enhanced investigations into doping in sport.
"WADA is very grateful for this generous donation made by the Government of France," said Sir Craig Reedie, WADA President. "The gesture is a tangible demonstration of France's ongoing commitment to partner with WADA to uphold the spirit of sport," Reedie continued. "On the heels of the now-concluded McLaren Investigation, these additional funds will be put to good use in support of the Agency's enhanced investigations capacity," he said. "We're happy to see that investigations and testing are becoming increasingly interdependent, which is making life much tougher for those who choose to cheat."

"The Government of France is pleased to support WADA's investigative work via this additional contribution, which recognizes the quality and impact of the Agency's independent Pound Commission conducted in 2015 and the McLaren Investigation this past year," said Patrick Kanner, Ministre de la Ville, de la Jeunesse et des Sports, Government of France. "It is extremely important that WADA is enabled to continue its investigations work, which over the last two years has permitted the Agency to reveal a disturbing level of manipulation, cheating and corruption in sport," Kenner continued. "France is committed to strengthening the Agency's ability to combat doping in sport by all means at its disposal; and, believes that investigations have proven themselves key in this regard," added Thierry Braillard, secrétaire d'Etat aux Sports.

This contribution is additional to France's 2016 contribution of EUR 710,038, which was increased by EUR 46,210 over 2015; and, to its additional contribution in 2015 of EUR 150,000 towards WADA's Special Anti-Doping Research Fund.

WADA is also pleased that, in order to support the Agency in combatting international trafficking of doping substances, in September, the Government seconded a French customs agent to the World Customs Organization.
L'AMA ACCEPTE UNE CONTRIBUTION ADDITIONNELLE DE 150 000 EUROS DU GOUVERNEMENT DE LA FRANCE
Une généreuse contribution qui appuiera les enquêtes approfondies de l'Agence sur le dopage dans le sport
Montréal, le 11 janvier 2017 – L'Agence mondiale antidopage (AMA) s'est réjouie d'accepter au mois de décembre une contribution additionnelle de 150 000 euros (159,544.47 USD) du gouvernement de la France. Cette contribution sera consacrée aux enquêtes approfondies de l'AMA sur le dopage dans le sport.

« L'AMA est très reconnaissante au gouvernement de la France pour ce généreux don, a déclaré Sir Craig Reedie, président de l'AMA. Ce geste témoigne concrètement de l'engagement soutenu de la France à travailler en partenariat avec l'AMA pour promouvoir l'esprit sportif. L'enquête McLaren étant maintenant terminée, ces fonds supplémentaires serviront à appuyer le développement des capacités d'enquête de l'Agence. Nous sommes ravis de constater que les enquêtes et les contrôles sont de plus en plus interdépendants, ce qui rend la vie plus difficile à ceux qui décident de tricher. »

« Reconnaissant la qualité et les retombées de la Commission indépendante de l'AMA dirigée par Richard Pound en 2015 et de l'enquête McLaren cette année, le gouvernement de la France est heureux d'appuyer le travail d'enquête de l'AMA grâce à cette contribution additionnelle, a déclaré Patrick Kanner, ministre français de la Ville, de la Jeunesse et des Sports. Il est extrêmement important que l'AMA ait les moyens de continuer de mener des enquêtes comme celles qui, au cours des deux dernières années, lui ont permis de mettre au jour un niveau troublant de manipulation, de tricherie et de corruption dans le sport ». «La France est engagée à renforcer la capacité de l'Agence à utiliser tous les moyens dont elle dispose pour combattre le dopage dans le sport et estime que les enquêtes sont essentielles à cette fin », a ajouté Thierry Braillard, secrétaire d'État aux Sports.

Cette contribution s'ajoute à celle de 710 038 euros versée par la France pour 2016, laquelle avait déjà augmenté de 46 210 euros par rapport à 2015, ainsi qu'à sa contribution supplémentaire de 150 000 euros au Fonds de recherche antidopage de l'AMA versée en 2015.

L'AMA se réjouit également que le gouvernement français ait désigné comme point de contact, en septembre dernier, un agent de ses douanes auprès de l'Organisation mondiale des douanes afin d'aider l'Agence à combattre le trafic international de substances dopantes.