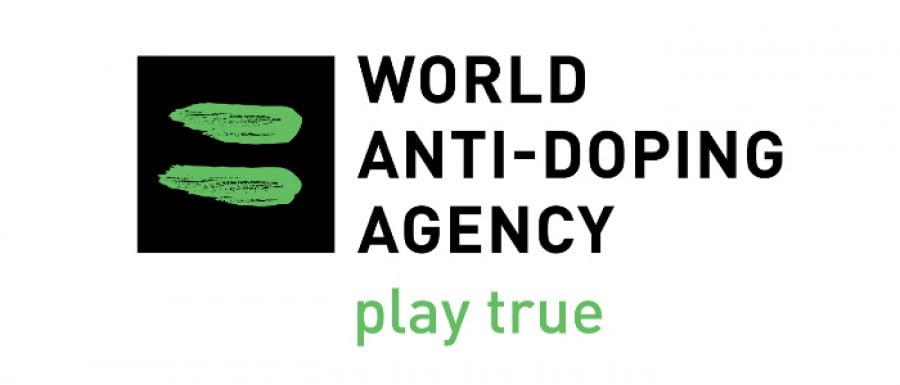 Press Release
This article is written in English with a French translation underneath.
14 September 2015 – The World Anti-Doping Agency (WADA) is pleased to announce that the Government of the Republic of Korea donated an additional USD 200,000 towards development of the Agency's new Anti-Doping Administration & Management System (new ADAMS).
"WADA is very grateful for this generous donation made by the Government of the Republic of Korea," said Sir Craig Reedie, WADA President. "The gesture is a tangible demonstration of Korea's ongoing commitment to partner with WADA, and the broader anti-doping community, to uphold the spirit of sport," Reedie continued. "These additional funds will be put to good use in developing the new ADAMS -- a system that is key to leveling the playing field."
"Korea is pleased to support the development of the new ADAMS," said Kim Chong, Vice Minister, Government of the Republic of Korea. "As a WADA Foundation Board member and a leading country in information technology, Korea has taken this initiative to protect the health of athletes by helping create a fairer sporting environment via the new ADAMS," he continued. "With this donation, we are helping tackle the complex issue of doping through financial support; and also through expanded cooperation with WADA, the sports movement and other member states."
First launched in 2005, ADAMS is an online data management tool that allows athlete data entry and storage, as well as data-sharing and reporting to take place in a highly secure environment that restricts access to all but relevant parties. Most International Federations and National Anti-Doping Organizations use ADAMS as a central data base. Its core functionalities include Whereabouts, Therapeutic Use Exemptions, Test Planning, Results Management, the ABP and Laboratory Results.
In July 2014, WADA announced development of the new ADAMS, which will go live at the end of 2016. The new ADAMS project will significantly overhaul the existing ADAMS in order to better serve the anti-doping community and fulfill the Agency's responsibilities under the revised World Anti-Doping Code. Among other improvements, the new ADAMS will include an investigation platform; connectivity with other systems; an optimized user interface; and, improved performance and functionality.
This donation is additional to Korea's 2015 annual contribution of USD 128,157; and, its one-time research contribution of USD 468,951 that was committed in 2014 and will be matched in full by the International Olympic Committee.
---
L'AMA ACCEPTE UN DON DE 200 000 $ US DU GOUVERNEMENT CORÉEN EN SOUTIEN AUX SPORTIFS PROPRES
Ce don généreux contribuera à financer le nouveau système ADAMS
Le 14 septembre 2015 – L'Agence mondiale antidopage (AMA) a le plaisir d'annoncer que le gouvernement de la République de Corée a fait un don supplémentaire de 200 000 $ US pour la mise au point du nouveau Système d'administration et de gestion antidopage (ADAMS) de l'Agence.
« L'AMA est très reconnaissante au gouvernement de la République de Corée pour ce généreux don, a déclaré Sir Craig Reedie, président de l'AMA. Ce geste témoigne concrètement de l'engagement soutenu de la Corée à travailler en partenariat avec l'AMA et la communauté antidopage au sens large pour promouvoir l'esprit sportif. Ces fonds additionnels serviront à développer le nouveau système ADAMS, qui est essentiel pour assurer un contexte équitable à tous les sportifs. »
« La Corée est heureuse d'appuyer le développement du nouveau système ADAMS, a affirmé Kim Chong, vice-ministre au sein du gouvernement de la République de Corée. En tant que membre du Conseil de fondation de l'AMA et chef de file dans le domaine des technologies de l'information, la Corée a pris l'initiative de protéger la santé des athlètes en contribuant à créer un milieu sportif plus juste grâce au nouveau système ADAMS. Avec ce don, nous nous attaquons de front au problème complexe du dopage par un soutien financier, de même que par une plus vaste collaboration avec l'AMA, le mouvement sportif et d'autres États membres. »
Lancé en 2005, ADAMS est un outil de gestion de données en ligne que les sportifs peuvent utiliser pour la saisie, la conservation, le partage et la transmission de leurs informations dans un environnement hautement sécurisé dont l'accès est réservé aux seules parties concernées. La plupart des fédérations internationales et des organisations nationales antidopage utilisent ADAMS comme base de données centralisée. Ses principales fonctions comprennent les informations sur la localisation, les autorisations d'usage à des fins thérapeutiques, la planification des contrôles, la gestion des résultats, le PBA et les résultats des analyses de laboratoire.
En juillet 2014, l'AMA a annoncé le développement d'un nouveau système ADAMS, qui entrera en service à la fin de 2016. Cette nouvelle version rehaussera de façon importante les capacités du système ADAMS actuel et permettra ainsi de mieux servir la communauté antidopage en plus d'aider l'Agence à remplir ses obligations en vertu du Code mondial antidopage révisé. Entre autres améliorations, le nouveau système ADAMS comportera une plateforme d'enquête, une connectivité avec d'autres systèmes, une interface utilisateur optimisée ainsi qu'une performance et des fonctionnalités accrues.
Ce don s'ajoute à la contribution annuelle de la Corée, qui se chiffre à 128 157 $ US en 2015, ainsi qu'à une contribution ponctuelle à la recherche de 468 951 $ US à laquelle la Corée s'était engagée en 2014, pour laquelle une contribution équivalente sera versée par le Comité international olympique.