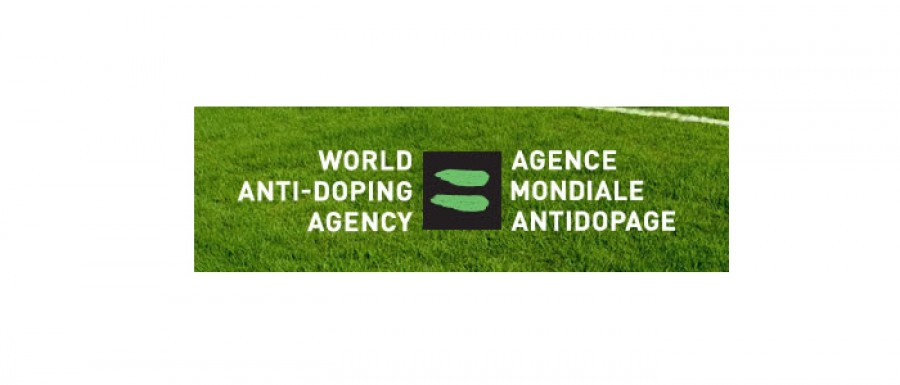 Today, the leadership of the World Anti-Doping Agency (WADA) called on each African nation to strengthen and build the capacity of its own anti-doping program, at an important virtual forum attended by 10 Ministers for Sport from across the continent, plus the Commissioner for Health, Humanitarian Affairs and Social Development in the African Union.
WADA President Witold Bańka, Vice-President Yang Yang and Director General Olivier Niggli were united in thanking the Ministers of Sport and other senior Government officials of African countries for their commitment to anti-doping, and encouraged further support for and from the region. The meeting was organized by WADA as part of a series of such opportunities to gather and share the views, concerns and ideas of Governments around the world. Similar meetings have taken place in other regions of the world and more are planned in the near future, including with Ministers from other African countries not attending this forum.
In his address, WADA President Witold Bańka outlined some of the work being undertaken by WADA, particularly as it relates to its response to the COVID-19 pandemic, funding for anti-doping and athlete engagement, as well as longer-term projects associated with WADA's 2020-2024 Strategic Plan. He was clear that for the success of the anti-doping system, it was crucial that WADA continued to enjoy the support of Governments in Africa and elsewhere.
Speaking to the Ministers, Mr. Bańka said: "The Governments of the world are key stakeholders for WADA and we want to ensure that you are kept up to date on the very latest developments within anti-doping. Just as importantly, we wish to hear from you and respond to your questions, comments or concerns. We want to consider the growing importance of the African continent in sport and the important role African Governments play in the anti-doping eco-system and find ways to enhance that contribution."
WADA's President spoke about the importance of building anti-doping capacity across the continent of Africa, in particular that each country should have its own robust program. He stressed that to accomplish this, collaboration was essential. Governments play a crucial role and must be receptive to unlocking and enabling the creation of strong and relevant anti-doping programs at the national level, he said.
He continued: "Another vitally important group of stakeholders with whom we must collaborate more is the athletes. Anti-doping is all about the wellbeing and rights of athletes. It is our responsibility to strive to give them the opportunity to compete on a level playing field. A key priority identified in WADA's Strategic Plan is to be more athlete-centered so that whatever we do, we do it with the participation of athletes of the world. We must listen to their needs; understand what frustrates and motivates them; tune into their considered views; and ultimately, take decisions based on that input. It is a balancing act to find common ground among so many different views – but it is important to listen and hear what athletes expect from the global anti-doping system. We will continue to ensure that the African athletes' voices are heard."
Witold Bańka, a former 400m runner at the international level, was joined virtually at the meeting by WADA Vice-President and double Olympic gold medal-winning short-track speed-skater, Yang Yang, from China.
Continuing the theme of collaboration and development in her speech, Yang Yang said: "For Africa to play its part in strengthening the global anti-doping movement, African Governments and African sports federations must also work together. Governments and sports must stand shoulder-to-shoulder in pursuit of protecting the health and well-being of African athletes; sing with one voice in protecting national pride in the performances of athletes; jointly uphold athletes' rights and responsibilities; and collaboratively create a conducive environment for the development and implementation of strong and sustainable anti-doping programs. It is this same philosophy that led to WADA's creation 22 years ago, and it remains true today. If we work together as one, we can achieve anything."
In his presentation, WADA Director General Olivier Niggli provided detail on WADA's Strategic Plan and also encouraged ongoing partnership and collaboration. He provided the Ministers with a brief overview of the history of WADA, the challenges that WADA is confronting and the plans in place to ensure that going forward, WADA is well placed to deal with these challenges and to make the most of the opportunities that arise.
The original article can be found here.