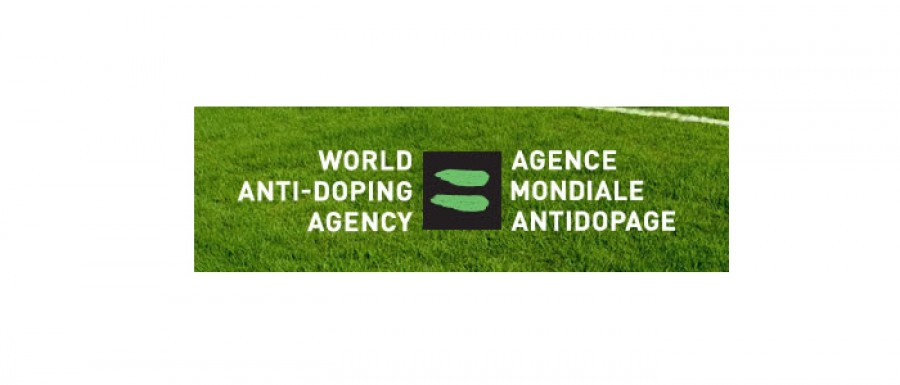 The leadership of the World Anti-Doping Agency (WADA) has highlighted the need to build further capacity to strengthen anti-doping in Central and West Asia, but also in all parts of the world, in addition to encouraging further engagement and empowerment of athletes in the fight against doping, at a virtual forum attended today by Ministers for Sport and other Government representatives from across Central and West Asia.
The meeting, which was hosted by WADA President Witold Bańka, Vice-President Yang Yang and Director General Olivier Niggli, is part of a series of such opportunities to gather and exchange views, concerns and ideas with Governments around the world. WADA held a similar forum with Government representatives from East, South-East and South Asia in July 2021 and Africa on 13 October 2021, in addition to taking part in many other meetings with Governments throughout 2021.
In his address, WADA President Witold Bańka outlined some of the work being undertaken by WADA, particularly as it related to its response to the COVID-19 pandemic, compliance monitoring and strengthening Anti-Doping Organizations around the world, as well as longer-term projects associated with WADA's 2020-2024 Strategic Plan.
Speaking to the Ministers, Mr. Bańka said: "One of my main priorities is to build further global capacity through more effective collaboration between nations and sports. It is also crucial that all Signatories are compliant with the World Anti-Doping Code and that the programs in place globally are harmonized and consistent. To do this, of course, requires funding. Greater resources for anti-doping, in particular from the private sector, would enable us to meet the expectations of our stakeholders and to further change the game for athletes worldwide. Specifically, it would mean we could enhance such areas as investigations, testing, research, and educational activities, and we could further help to build anti-doping capacity in the countries where it is most needed."
The importance of engaging and empowering athletes in the development of the anti-doping system is an element that the WADA President, a former 400m runner at the international level, has stressed since before he took office in 2020, and he reiterated his position at today's meeting with the Ministers.
He said: "As a former athlete, I understand the importance of listening to the views of athletes worldwide. So far, I have met with hundreds of athletes and their representatives, and this engagement will continue throughout my presidency. This approach is also part of WADA's overall commitment to being more athlete-centered that is outlined in our 2020-2024 Strategic Plan. We are seeing good progress in amplifying the athletes' voices. Athletes now have a greater presence within WADA's governance structure, bringing their perspectives to the decision-making table and ensuring that WADA maintains an athlete focus in all that it does."
Witold Bańka was joined virtually at the meeting by another former athlete, WADA Vice-President and double Olympic gold medal-winning short-track speed-skater, Yang Yang.
Addressing the theme of education in her speech, Yang Yang emphasized to the Government representatives that the vast majority of athletes would not cheat. She said: "It is vitally important to protect and support the dreams of athletes as they strive to succeed in an ethical way that will allow them to enjoy their achievements long after they have retired. This is why education is a core component of any anti-doping program. The World Anti-Doping Code prioritizes education in the prevention of intentional or unintentional doping. The International Standard for Education that came into force on 1 January 2021 is hugely important to this as it sets out the requirements that Code Signatory Anti-Doping Organizations need to meet.
"Another significant development for anti-doping education came in January of this year when WADA launched its new and improved Anti-Doping Education and Learning platform, known as ADEL, providing further learning opportunities for the anti-doping community worldwide, including athletes, coaches, parents, medical professionals and more."
Yang Yang also mentioned that anti-doping education can form part of the implementation of broader values-based educational programs in schools. She encouraged the Sports Ministers to engage with their respective Ministers of Education to consider implementing such programs.
In his presentation, WADA Director General Olivier Niggli provided detail on how WADA is delivering on its Strategic Plan
The original article can be found here.