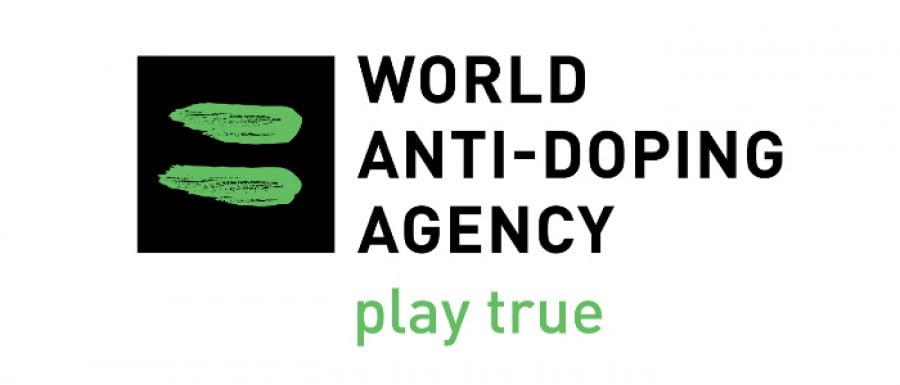 Press Release
5th February 2018
The World Anti-Doping Agency (WADA) is pleased to outline its planned Independent Observer and Athlete Outreach programs during the upcoming 2018 Olympic and Paralympic Games in PyeongChang, South Korea, which will run from 9-25 February and 8-18 March respectively.
The full Teams are listed below.
WADA's Independent Observer (IO) Teams, which are composed of international experts in anti-doping, are intended to instill confidence in both athletes and the public as to the quality, effectiveness, and reliability of the Olympic and Paralympic anti-doping programs. The Teams will observe all aspects of the programs; including: test distribution planning; selection of competitors for testing, notification of doping control, Therapeutic Use Exemption procedures, chain of custody, sample analysis and results management; and, provide real-time feedback as to possible improvements to the International Olympic Committee (IOC) and International Paralympic Committee (IPC) as well as the PyeongChang Organizing Committee for the 2018 Olympic & Paralympic Winter Games (POCOG). It should be noted that the IOC will outsource some of its anti-doping activities to the Global Association of International Sports Federations' (GAISF) Doping Free Sport Unit on behalf of the new International Testing Agency.) WADA's IO Teams will then issue post-Games Reports that will include recommendations for the IOC, the IPC, future organizing committees, the WADA-accredited laboratory and WADA – all that are designed to enhance anti-doping activities at future Games.
WADA's Athlete Outreach programs, which are also staffed by anti-doping experts from around the world, will be visible and active in the Athlete Villages during both the Olympic and Paralympic Games. These programs will build awareness among athletes, support personnel and others as to the dangers and consequences of doping; and, as it relates to athletes' rights and responsibilities under the World Anti-Doping Code. Visitors will be encouraged to complete the Play True Quiz, which is now available in 39 languages, to sign the Clean Sport Pledge and to share their experience on social media using the hashtag #PlayTrue.
As detailed below, the Agency will hold a Press Conference on 8 February to apprise the media of its programs. WADA's President, Sir Craig Reedie, and Director General, Olivier Niggli, will be on hand to answer media questions, accompanied by Olympic Games' Independent Observer Team Chair, Ben McDevitt.
Date: Thursday, 8 February 2018
Time: 11:00 AM KST
Location: PyeongChang Room, Main Press Center
Participants: WADA President, Sir Craig Reedie; WADA Director General, Olivier Niggli; and IO Team Chair, Ben McDevitt
For one-on-one interview requests with the WADA President and Director General following the Press Conference, or for any other general enquiries, please contact Maggie Durand, Manager, Media Relations and Communications at This email address is being protected from spambots. You need JavaScript enabled to view it.
Independent Observer Team – 2018 Olympic Winter Games
Ben McDEVITT (Team Chair), Former Chief Executive Officer, Australian Sports Anti-Doping Authority (ASADA)(Australia)
Frédéric DONZÉ (Team Vice Chair), Chief Operating Officer, WADA (Switzerland)
Ilaria BAUDO (Team Manager), Manager, Standards and Harmonization, WADA (Italy)
Osquel BARROSO, Deputy Director, Science, WADA (Cuba/Italy) 31 January-15 February
Thierry BOGHOSIAN, Senior Manager, Laboratory Accreditation, WADA (USA) 14-25 February
Zhiyu CHEN, Executive Director General, China Anti-Doping Agency (CHINADA) (China)
Karine HENRIE, Manager, Standards and Harmonization, WADA (Canada)
Dominique LEROUX, Head of Legal Anti-Doping Services, Union Cycliste Internationale (UCI) (Canada/Switzerland)
Kadidiatou TOUNKARA, Retired Athlete and Member of WADA Education Committee (Mali)
Independent Observer Team – 2018 Paralympic Winter Games
Pirjo RUUTU (Team Chair), ‎Senior Counselor, ‎Finnish Center for Integrity in Sports (FINCIS) (Finland)
George TSAMIS (Team Vice Chair), Manager, Standards and Harmonization, WADA (Greece)
Francisco LEON (Team Manager), Manager, NADO/RADO Relations, WADA (Peru)
Catherine BOLLON, Athletes Services and Human Anti-Doping Advisor, Fédération Équestre Internationale (FEI) (France)
Gobinathan NAIR, Director General, Southeast Asia Regional Anti-Doping Organization (SEARADO) (Singapore)
Athlete Outreach Team – 2018 Olympic Winter Games
Stacy SPLETZER-JEGEN (Team Manager), Senior Manager, Athlete Relations and Communications, WADA (USA)
Kangeun LEE (Assistant Manager), Manager, Education, WADA (South Korea)
Phase 1
Lala HAJIYEVATO, Education Manager, Azerbaijan National Anti-Doping Agency (ANADA) (Azerbaijan)
Tammy HANSON, Education Manager, United States Anti-Doping Agency (USADA) (USA)
Susan KEITH, Anti-Doping Administrator, World Curling Federation (WCF) (UK)
Petr KOUKAL, Athlete Committee Member, WADA (Czech Republic)
Phase 2
Nina MAKUC, Education Coordinator, Slovenian Anti-Doping Organization (SLOADO) (Slovenia)
Yuka MOROKOSHI, Education and Information Group Assistant Manager, Japan Anti-Doping Agency (JADA) (Japan)
Dominic MUSER, Prevention Director, German Anti-Doping Agency (NADA) (Germany)
Raluca PETRE-SANDOR, Project Coordinator, UNESCO (Romania)
Simona RICHIGER, Sport Coordinator, International Ice Hockey Federation (Switzerland)
Athlete Outreach Team – 2018 Paralympic Winter Games
Kangeun LEE (Team Manager), Manager, Education, WADA (South Korea)
Saparamammet DURDYYEV, International Relations Manager, National Anti-Doping Agency of Turkmenistan (NADAT) (Turkmenistan)
Yuko OTAKI, Coordinator, Asia/Oceania Regional Office, WADA (Japan)
Fei SAI, Education and Prevention Director, China Anti-Doping Agency (CHINADA) (China)