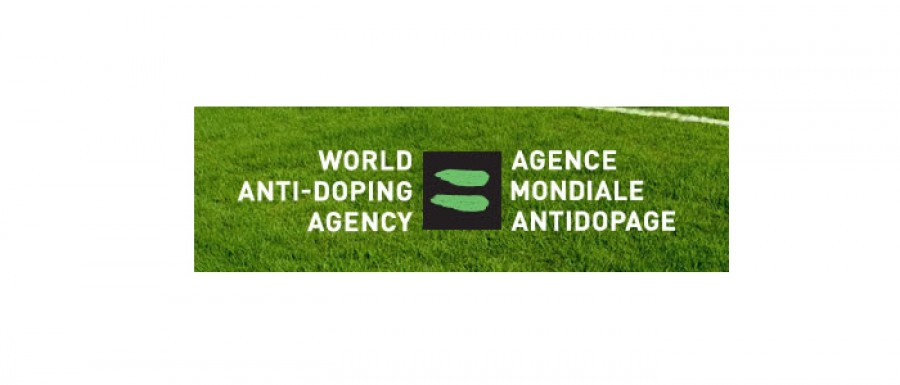 In this latest edition of 'Spotlight', which keeps stakeholders up to date on the activities being carried out by the World Anti-Doping Agency (WADA) team and its partners, we look at the process of accreditation/approval and monitoring of anti-doping laboratories around the world, which is helping to harmonize the analysis of samples and ensure that the highest standards are maintained. Previous 'Spotlight' features are available on WADA's website.
The importance to the global anti-doping system of having a collection of high-quality laboratories cannot be overstated. For the process to retain the trust of athletes and the general public, doping control samples that are collected, both in- and out-of-competition, and taken to an anti-doping laboratory, must be handled in accordance with strict protocols. This is why it is a complex and challenging task for a laboratory that wishes to conduct this kind of work to achieve and maintain its:
WADA accreditation to perform the analysis of doping control samples; or
WADA approval for blood analysis conducted in support of the haematological module of the Athlete Biological Passport (ABP).
ACCREDITED AND APPROVED LABORATORIES

Laboratories that wish to perform the analysis of doping control samples for sports under the World Anti-Doping Code (Code) are subject to a dual accreditation system.

First, the laboratory must obtain and maintain accreditation against the International Organization for Standardization's (ISO's)/International Electrotechnical Commission's (IEC's) standard (ISO/IEC 17025), applicable to testing laboratories from a relevant national independent accreditation body that is a full member of the International Laboratory Accreditation Cooperation (ILAC) and a signatory to the ILAC Mutual Recognition Arrangement (ILAC MRA). For ABP laboratories, ISO 15189 certification is also accepted.

Second, it must obtain and maintain WADA accreditation or WADA ABP approval. WADA's International Standard for Laboratories (ISL) specifies the criteria that must be met for laboratory accreditation and ABP approval, as well as the Agency's additional laboratory standards (Technical Documents and Technical Letters) that must be fulfilled for the production of valid test results and evidentiary data.
WADA Senior Manager, Laboratory Accreditation, Thierry Boghosian, said: "Making sure the laboratories consistently perform to the highest levels is crucial for the entire anti-doping system. WADA is responsible for accrediting and approving anti-doping laboratories across the globe and ensuring that they maintain optimum quality standards. Our monitoring role is conducted in conjunction with ISO/IEC 17025 assessment by independent national accreditation bodies.

"WADA's dual accreditation process is intended to ensure that the global network of more than 30 accredited and ABP laboratories is working at the highest standards and allows us to quickly pinpoint any issues that may arise in order to address them swiftly and effectively."
The ISL sets out the requirements to be followed by WADA-accredited laboratories (accredited laboratories) and WADA-approved laboratories for the ABP (ABP laboratories) to demonstrate that they are technically competent, operate within an effective management system, and are able to produce forensically valid results. This includes how performance is monitored through WADA's External Quality Assessment Scheme (EQAS), as well as the Agency's Code of Ethics for Laboratories and ABP Laboratories.
EQAS PROGRAM

"The effectiveness of the global anti-doping system depends on the ability of the laboratories to reliably identify and sometimes quantify the array of prohibited substances or their metabolites or markers, as laid out in WADA's List of Prohibited Substances and Methods", said Dr. Osquel Barroso, WADA Senior Associate Director, Laboratories, who is responsible for WADA's Laboratories Team. "As such, WADA monitors the performance of the laboratory network through a continuous EQAS Program which is mandatory for all accredited and ABP laboratories, as well as for those laboratories that are in the probationary phase of WADA accreditation or approval."
EQAS samples are used to assess routine accredited laboratory and ABP laboratory analytical capacity and performance; reporting turn-around times; and overall compliance with WADA standards (ISL, Technical Documents, Technical Letters and Laboratory Guidelines), as well as other non-analytical performance criteria.
The EQAS Program includes the periodic distribution of urine or blood samples, the contents of which are prepared and known by WADA only, to accredited laboratories and probationary laboratories, to be analyzed for the presence or absence of prohibited substances or prohibited methods. The EQAS Program also includes the provision of blood samples to ABP laboratories for the analysis of blood markers of the ABP.

In addition, WADA's EQAS Program provides laboratories with opportunities to compare their results, with the aim of enhancing harmonization of test results among anti-doping laboratories. It also incorporates educational opportunities for accredited laboratories and probationary laboratories – including ensuring a source of continuous improvement for the effectiveness of analytical testing procedures.
There are three types of EQAS samples:
1. Blind EQAS: Where the laboratory is aware that the sample is an EQAS sample since it is delivered by WADA's EQAS sample provider. However, the laboratory does not know the contents of the sample.
2. Double-Blind EQAS: Where the laboratory is not aware that the sample is an EQAS sample since it is delivered by a Testing Authority and is indistinguishable from routine anti-doping samples.
3. Educational EQAS: Where educational EQAS samples may be provided as 'open' (e.g. non-blinded samples, in which case the contents of the EQAS sample are known), blind or double-blind samples. This approach is used for educational purposes or for data gathering.

In addition, as part of the educational EQAS, WADA may provide the targeted laboratories with new reference materials, reference collections or quality control samples for a prompt implementation of existing or new analytical testing procedures.
The composition and number of EQAS samples sent to laboratories around the world may vary. However, within any calendar year, all laboratories participating in the EQAS are expected to have analyzed a minimum of at least 20 EQAS samples.
Dr. Anne Danion, Manager, Laboratories said: "WADA's double blind EQAS program has been in operation for over ten years and is a tried and trusted way to assess the routine practice of the accredited, ABP and probationary laboratories.

"Through this program, laboratories analyze EQAS samples which are indistinguishable from the routine anti-doping samples received at the laboratory. This complex program relies on the development of a reliable group of Anti-Doping Organizations to incorporate the EQAS samples into their own testing programs and deliver double-blind EQAS samples to each of the laboratories – with strict sample chain of custody provisions and within strict timelines.
"This state-of-the-art program is considered the 'gold standard' to provide the most definitive measurement of laboratory quality, competence and compliance with the ISL."
LABORATORY EXPERT ADVISORY GROUP

Overall management of the accreditation or approval of anti-doping laboratories around the world is provided by the WADA Laboratory Expert Advisory Group. This Group is also responsible for the maintenance of the ISL and associated Technical Documents, Technical Letters and Laboratory Guidelines.

The Group's membership includes experts with relevant expertise in the areas of laboratories; analytical and research methods; as well as laboratory accreditation and auditing. It includes representatives from accredited laboratories, ISO accrediting bodies, National Anti-Doping Organizations as well as equine anti-doping testing, forensic, and clinical laboratories.

LABORATORY ASSESSORS

Collaboration between WADA and ILAC (referenced above) provides an important opportunity to conduct ISL assessments concurrently with the ISO/IEC 17025 assessments for the WADA-accredited and ABP laboratories. Working together, the two organizations can harmonize the quality control process to ensure the overall high standards are maintained. To assist in this process, a joint Working Group (known as the ILAC/WADA Liaison Group) meets at least once a year to ensure co-ordination and harmonization of tasks related to accreditation of anti-doping laboratories.

In addition, WADA regularly organizes and financially supports training of assessors for WADA's ISL and other WADA laboratory-related regulatory documents and guidelines.