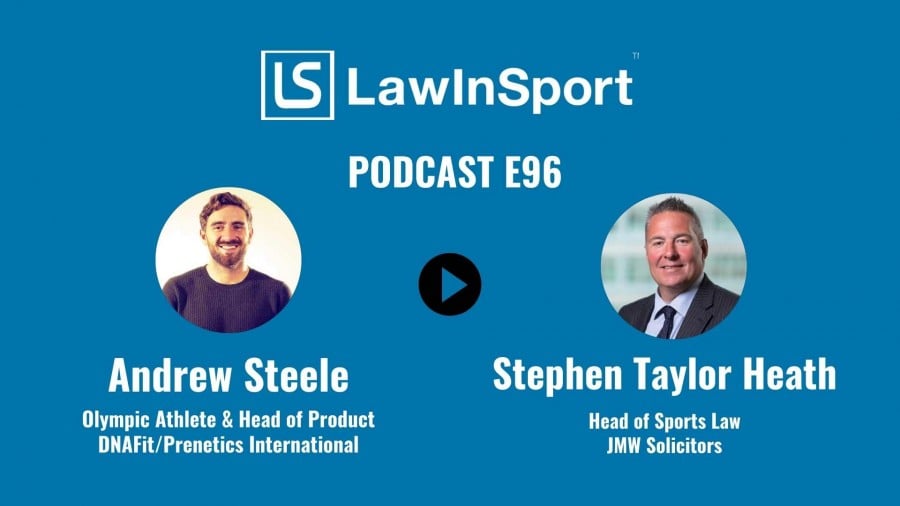 Andrew Steele, Olympic Athlete and Head of Product at DNAFit/Prenetics International, who are conducting the COVID-19 testing for The Premier League amongst other organisation, and their lawyer, Stephen Taylor Heath, Head of Sports Law at JMW Solicitors.
Andrew and Stephen talk to Sean Cottrell, LawInSport CEO & Founder about the challenges and logistical and legal issues faced conducting the COVID-19 testing as well as look to what the future of sport may look like if and when fans return.
We thoroughly enjoyed the interview and took a lot away from it. We hope you do the same.
The host is Sean Cottrell (@spcott), founder and CEO of LawInSport.
For more sports law news, commentary and analysis go to LawInSport.com
LawInSport