26-04-2019

13:00

- 27-04-2019

18:00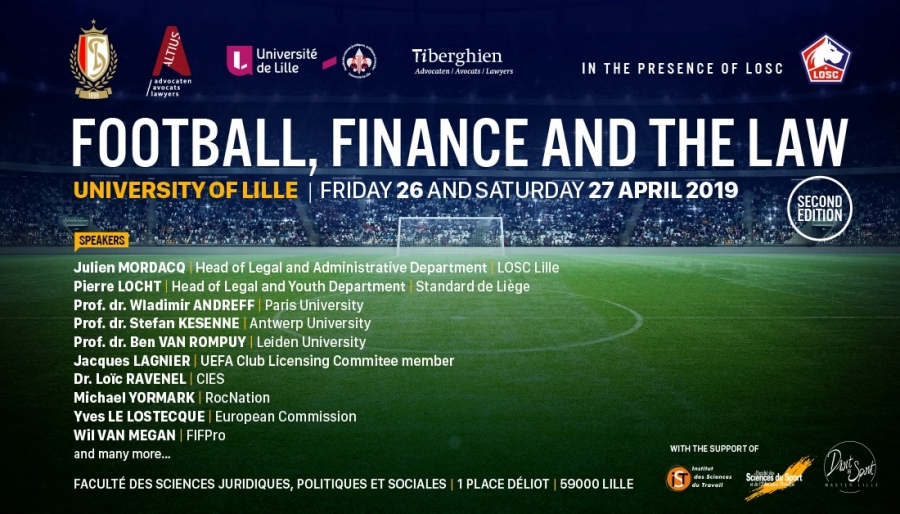 are jointly organising a seminar about the latest legal and financial developments in football.
The seminar will take place on 26 and 27 April 2019.
This seminar offers a multidisciplinary approach. With the support of renowned experts, it discusses the latest legal and commercial developments in football.
22-05-2019

9:00

- 23-05-2019

21:30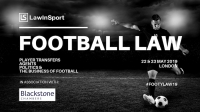 Following the success of our sold out 'Football Law - Player Transfers, Agents & Politics' seminar held in May 2018, LawInSport will be hosting a two day football law conference in London at the Royal College of Physicians (11 St Andrews Pl, London, NW1 4LE) on the 22nd & 23rd May 2019 in association with Blackstone Chambers.
The conference will cover the latest legal developments in football with panels, debates and short updates on topics such as:
player transfers
regulating intermediaries
football politics and discrimination
women's football
running football charities and foundations
the business of football - stadium management, media rights and more.
The conference provides two days and evenings of networking opportunities, giving attendees the opportunity to meet and develop meaningful relationships with their colleagues working in the sector.