'An Apple Watch in play to keep the pitcher at bay': Major League Baseball's latest cheating scandal
Published 12 September 2017 By: Richard Liddell, Kevin Cooper
Cheating is as old as sport itself. It comes in various forms and has different levels of sophistication, including bribery, doping (both blood and mechanical) and players' actions such as the American marathon runner, Fred Lorz, who made sure he won at the 1904 St Louis Olympic Games by travelling almost half of the distance in a car. Further, what is regarded by some as cheating is considered by others not to be cheating, but instead to amount to bad sportsmanship or "bending the rules".[1]
Whether or not the recent revelations regarding the Boston Red Sox baseball team and their use of an Apple Watch to gain advantage over their opponents by "sign-stealing" constitute cheating - and the (metaphorical) jury is arguably still out on this particular episode - these events show how advances in technology are facilitating a whole new raft of "opportunities" in sport to "get ahead of the game". While some of these "opportunities" may amount to a legitimate advantage, others will clearly constitute cheating[2], and of course many will lie in a grey zone somewhere in-between.[3]
This article reviews the recent events concerning the Red Sox and considers what rules were breached (if any) and what punishment they might expect to receive (if any). Specifically it looks at:
Facts


What is sign-stealing and how did the Red Sox do it?


Is sign-stealing against the rules?


Did the Red Sox cheat?


What might the Red Sox's punishment be?
Facts
According to a recent report in the New York Times,
Investigators for Major League Baseball have determined that the Red Sox, who are in first place in the American League East and very likely headed to the playoffs, executed a scheme to illicitly steal hand signals from opponents' catchers in games against the second-place Yankees and other teams, according to several people briefed on the matter.
The baseball inquiry began about two weeks ago, after the Yankees' general manager, Brian Cashman, filed a detailed complaint with the commissioner's office that included video the Yankees shot of the Red Sox dugout during a three-game series between the two teams in Boston last month.
Baseball investigators corroborated the Yankees' claims based on video the commissioner's office uses for instant replay and broadcasts, the people said. The commissioner's office then confronted the Red Sox, who admitted that their trainers had received signals from video replay personnel and then relayed that information to Red Sox players — an operation that had been in place for at least several weeks.[4]
It appears that the investigation is being headed by a former Assistant United States attorney, called Brian Seeley.
What is sign-stealing and how did the Red Sox do it?
For those readers who are not familiar with baseball, the catcher is the player crouched behind the batter who will signal to the pitcher what kind of pitch should be thrown. The catcher will normally give the sign by holding down a certain number of fingers between their legs, generally only visible to the pitcher. If the batter knew what type of pitch were to be thrown, he/she would be at an obvious advantage, but without being able to see the catcher's signal or being told by one of his team-mates what the signal is, he/she can only try to assess the pitcher's stance and grip or possibly the spin of the ball as it leaves the pitcher's hand to predict the type of pitch to be thrown, which is extremely difficult to say the least.
Sign stealing essentially consists of one team intercepting the catcher's hand signals and relaying it to the batter and has been part of the game for a very long time. Sometimes, the batter will be accused of attempting to steal signs by "peeking" at the catcher's sign from the batter's box.[5] On other occasions, non-electronic devices may have been used to steal signs, an infamous example of which was in 1951 when the New York Giants hit a series-winning home run, which was described as the "shot heard round the world"; however, it subsequently transpired that the Giants had a team member in the club house opposite who illegally used a telescope to spy on the signs.[6] A buzzer system was apparently set up in the Giants' bullpen, where someone would then convey the call to the batter.
Here, the Red Sox would appear to have used an Apple Watch to pass the catcher's signs to the batter. Exactly how they are said to have gone about this is explained in detail here,[7] although in essence it involved the Red Sox video staff comparing an opposing catcher's signals to the pitches thrown. Once a pattern of signals was discerned, those were passed to the training staff in the dugout via an Apple Watch. The training staff relayed the information to players, who then would signal them to any runner who reached second base. Only a runner on second base can see the catcher's signals in real time and relay the information regarding a forthcoming pitch to the batter.
Is sign-stealing against the rules?
While sign-stealing by "analogue" methods, without any mechanical device – such as a team-mate at second base seeing the catcher and revealing the sign to the batter – is not expressly prohibited under MLB's 2017 "Official Baseball Rules" ("the MLB Rules"), it is generally looked down upon and seen as an unfair and dishonest attempt to influence the game. There is an unwritten rule against sign-stealing but it inevitably happens from time to time, though many players consider it to be "bush league" and, by all accounts, it is grounds for a "beanball".[8]
So far as sign-stealing by the use of mechanical devices (e.g. binoculars) and electronic devices (e.g. smartphones) are concerned, the MLB Rules are also silent. That said, the use of such devices to steal signs is widely regarded and treated as being against the MLB Rules. This would appear to be a result of the following:
First, a 1961 "rule" which purportedly prohibits the use of a "mechanical device" for the purposes of sign stealing ("the 1961 Rule"); and
Secondly, a memo written in 2001 by Sandy Alderson, then baseball's executive vice president of baseball operations, which was circulated to clubs and stated that:
"Please be reminded that the use of electronic equipment during a game is restricted. No club shall use electronic equipment, including walkie-talkies and cellular telephones, to communicate to, or with, any on-field personnel, including those in the dugout, bullpen, field and – during the game – the clubhouse. Such equipment may not be used for the purpose of stealing signs or conveying information designed to give a club an advantage."[9]
As to the 1961 Rule, many writers have contended that there is no actual rule against stealing of any kind by mechanical devices because there is no evidence that such a prohibition was ever put into place.[10] Moreover, if there were such a rule in 1961, the MLB Rules (as now enacted) no longer contain it. In the circumstances, it would appear that the use of mechanical devices in the context of sign-stealing is considered to be unethical and over time this has resulted in such use being considered unlawful and in breach of the MLB Rules despite there being no written rule prohibiting such sign-stealing.[11] Notably, the Commissioner of MLB, Rob Manfred is reported to have said on 5 September 2017 on a visit to Boston that "[W]e actually do not have a rule against sign stealing. It has been a part of the game for a very, very long time…"[12]
As for the 2001 memo, which restricted the use of electronic equipment during a game, this has been superseded by events, at least in certain respects. In 2016, MLB signed a multi-year deal with Apple to provide tablets to every team, which are pre-loaded with MLB Dugout, an app which collects a team's statistics, scouting reports and other information.[13] Consequently, iPads are now permitted to be used during a game although there are restrictions, such as the iPads are unable to get live feeds of games or access the internet.
The current Collective Bargaining Agreement (between the MLB and the players) includes an undated letter from Daniel Halem (Chief Legal Officer of MLB) to Rick Shapiro (Senior Adviser of MLB's Player Association), which details the agreement reached between the MLB and the players regarding use of "handheld mobile devices (e.g. iPads, smartphones, etc.)". The agreement is also said to include "non-playing staff" although its provisions would appear to focus on players: for example, paragraph 2(e) of that letter prohibits players from using "their own personal electronic devices (e.g. phones, personal iPads, computers, etc.") during the game or in the 30 minutes leading up to the game[14]. However, the provisions of the letter/agreement do not appear expressly to address the use of electronic devices by non-playing staff or their communications with players, which are the crucial components of Red Sox's modus operandi. Nor does the letter/agreement rehearse (at least not expressly) that part of Sandy Alderson's 2001 memo which stated that "[electronic] equipment may not be used for the purpose of stealing signs or conveying information designed to give a club an advantage".
However, it is interesting to note that Manfred is also reported to have said on 5 September 2017 that
"[T]o the extent that there was a violation of the rule here [the rule against sign stealing, which Manfred said the MLB did not have], it was a violation by one or the other that involved the use of electronic equipment. It is the electronic equipment that creates the violation. I think the rule against electronic equipment has a number of policy reasons behind it, but one of them is we don't want to escalate attempts to figure out what a pitcher is going to throw by introducing electronics into that mix".[15]
Did the Red Sox cheat?
If the Red Sox breached a rule of the sport of baseball in using an electronic device or devices to steal signs and convey them to the batter, then this would constitute cheating. However, it might well be open to the Red Sox to contend that the MLB Rules were not breached because there is no express stipulation against sign-stealing. The Commissioner is likely, in the authors' view, to point to Sandy Alderson's 2001 memo and Attachment 53 to the Collective Bargaining Agreement in support of its case that sign stealing by the use of electronic means is expressly prohibited, but on a strict analysis of those documents and the legal effect of the same, that is perhaps open to debate. It is also possible that the Red Sox might argue that an Apple Watch falls outside the scope of Attachment 53 to the Collective Bargaining Agreement, which deals with "handheld mobile devices, e.g. phones, personal iPads, computers etc.", but we think that an Apple Watch would fall to be classified as a "mobile device" and within the "etc." category.
All that said, it would appear from reports that the Red Sox have admitted to using an electronic device to steal signs and relay the information to players[16], but it is not clear whether they have formally admitted any breach of the MLB Rules. Furthermore, according to WEEI.com's Rob Bradford, an MLB ruling is likely to come this week, which suggests that there will be no hearing.[17]
In any event, whether or not Red Sox's conduct did breach one or more rules (written and/or unwritten), there is likely to debate over whether or not it constituted cheating or instead amounted to bad sportsmanship or bending of the rules. Some will not hesitate to categorise the Red Sox's actions as cheating, particularly if a rule has been broken. Others will inevitably wonder what all the fuss is about and will fall into the school of thinking that seeking competitive advantage in some form or other is prevalent in every sport and that the Red Sox should be "applauded" for being ahead of the game, particularly given that "analogue" sign-stealing is part of the game (albeit relatively rare) and the MLB Rules are silent on sign-stealing.
To put an end to the debate, it is possible that the MLB will revise the MLB Rules and/or reach a new agreement with players, non-playing staff and teams stipulating that no electronic equipment will be used in any way (directly or indirectly) to steal signs and/or relay those signs. As things stand, there appears at least to be a lack of clarity over what is and isn't permitted, which might explain why Boston Red Sox's second baseman, Dustin Pedroia, told reporters that "sign-stealing was part of the game" and that he didn't know where the line is drawn.[18]
What might the Red Sox's punishment be?
Ultimately, the Commissioner of MLB, Rob Manfred, has the final say on any punishment to be levied against the Red Sox pursuant to his powers under the MLB Constitution.
His options include: monetary fines, loss of draft picks (a system in American professional sport whereby exclusive rights in the annual selection of new players are apportioned among professional teams), stripping the Red Sox of any wins that were aided by the illegal sign-stealing, suspending players/staff, or any combination of the above.
While stripping the Red Sox of any wins is highly unlikely, it would certainly send a message to other teams in the league that this issue is being dealt with seriously and must not be repeated. Manfred said on 5 September 2017 while in Boston that it was possible that the Red Sox would have to vacate wins because of the use of technology in the dugout in stealing signs, but that it was not likely.
The most likely penalty would be a fine and possibly also a loss of a high draft pick. Some would say that taking away a draft pick would be too severe, because it impedes the development of a franchise. But readers might recall that the National Football League (NFL) imposed such a penalty against the New England Patriots for "Spygate." Manfred may well use this as a precedent or be urged to do so. As to the level of any fine, it is difficult to speculate given there are no specific guidelines that Manfred must follow. However, Manfred is likely to have one eye on the deterrent factor and another eye on the Red Sox's significant means, with the result that the fine might well be substantial.
This episode should also require MLB to review and evaluate its in-stadium technology policy, particularly given the recent deal with Apple (the irony will not have escaped readers' attention) and that technology is in bullpens and dugouts every game and given that the 2001 memo has been rather superseded by events. Whether MLB takes that step remains to be seen given the league's increasing reliance on technology for video replay review, umpire evaluations, and the ever-present social media. But unless it does so, it will have missed a trick because grey areas will continue to exist, which will be exploited by some and suffered by others.
For now, Major League Baseball's investigation into this matter continues, though baseball officials will likely want a swift and definitive resolution to the situation.
It is not a great advert for the Red Sox. Nor has it been good publicity for baseball generally, particularly because the New York Yankees (who filed the report with the MLB about the Red Sox sign-stealing) are also under investigation for using television cameras to steel signs from the Red Sox[19]. The same though might not be said for the publicity that Apple have gained from all of this.
Related Articles
Author

Barrister, 4 New Square
Rick is on the Editorial Board of Law in Sport and is recommended in the legal directories as a leading junior in sports law and is described in the directories as a "superb advocate" and "a go-to practitioner for sports matters". Rick is instructed in sports commercial disputes and sports disciplinary matters and his cases have spanned almost all sports. Rick is frequently instructed in football related matters and doping cases; and he has acted for athletes/players and governing bodies in doping cases and has appeared on behalf of the IAAF and World Rugby in a number of appeals to CAS.
+44 (0)20 7822 2000
This email address is being protected from spambots. You need JavaScript enabled to view it.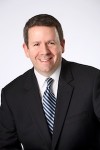 Kevin Cooper is a US attorney based in Chicago with a keen interest in sports law. Kevin represents and counsels large and small companies on matters involving employment, workers' compensation, injury, contract/general business, and maritime/admiralty law.