The NCAA College Basketball Bribery Scandal: The Scheme that Continues to Shake Collegiate Sports
Thursday, 29 July 2021 By Patrick Ashby, Anna Gooding, Max Blinder-Acenal

In September 2017, U.S. federal law enforcement officials arrested ten individuals, including four Division I NCAA college basketball coaches, for alleged involvement in a wide-ranging corruption and bribery scheme. Each defendant faced a variety of conspiracy, bribery, fraud, and corruption charges.

The coaches arrested were Chuck Connors Person (an associate coach at Auburn University), Lamont Evans (an associate coach at Oklahoma State University, and formerly the University of South Carolina), Emanuel "Book" Richardson (an assistant coach at the University of Arizona), and Anthony "Tony" Bland (an associate coach at the University of Southern California). The other individuals included three athlete advisors, Christian Dawkins, Munish Sood, and Rashan Michel, and three individuals associated with Adidas (which the Department of Justice labeled Company-1), James "Jim" Gatto (a senior executive at Company-1), Merl Code, and Jonathan Brad Augustine. Finally, Thomas "T.J." Gassnola, a former Adidas consultant, was also eventually charged for his involvement

The arrests were the result of a multi-year investigation by the U.S. Attorney's Office for the Southern District of New York (SDNY) and the Federal Bureau of Investigation (FBI), into bribery, fraud, and corruption within NCAA athletics programs which uncovered two primary and interconnected schemes:
the "Coach Bribery Scheme" and
the "Company-1 Scheme"
Athletic advisors, namely Sood and Dawkins, provided a common thread between the two schemes, in both instances buying access to talented players in the hopes of gaining the players' business (i.e. acting as their agents) once they turned professional. This article reviews the cases to date, first detailing the Coach Bribery Scheme and the Company-1 Scheme, the resulting federal criminal charges, guilty pleas, convictions, and appeals; we then take stock of the aftermath, including the still unfolding NCAA sanctions levied against an ever-growing list of schools and coaches, through two unique and distinct adjudicative processes; and finally, considering the root cause of these events, we explore steps that athletic organizations at any level should consider implementing as best practices moving forward.
Specifically, this article examines:
Already a member? Sign in
Get access to all of the expert analysis and commentary at LawInSport including articles, webinars, conference videos and podcast transcripts. Find out more here.
Related Articles
Written by
Patrick is a counsel in Linklaters' U.S. Dispute Resolution practice. His practice focuses on complex commercial litigation, at both the trial and appellate level, and on government investigations and contentious regulatory matters.
This email address is being protected from spambots. You need JavaScript enabled to view it.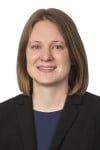 Anna is an associate in Linklaters' Global Antitrust & Foreign Investment practice. She has experience advising on U.S. merger control for clients in a variety of industries. She also has experience in complex antitrust litigation and assists clients with antitrust compliance issues.
This email address is being protected from spambots. You need JavaScript enabled to view it.

Max is an associate in the Linklaters' U.S. Dispute Resolution practice, with experience in government investigations and sanctions advice.
This email address is being protected from spambots. You need JavaScript enabled to view it.