Ambush marketing laws and the power of exclusivity: lessons from New Zealand and South Africa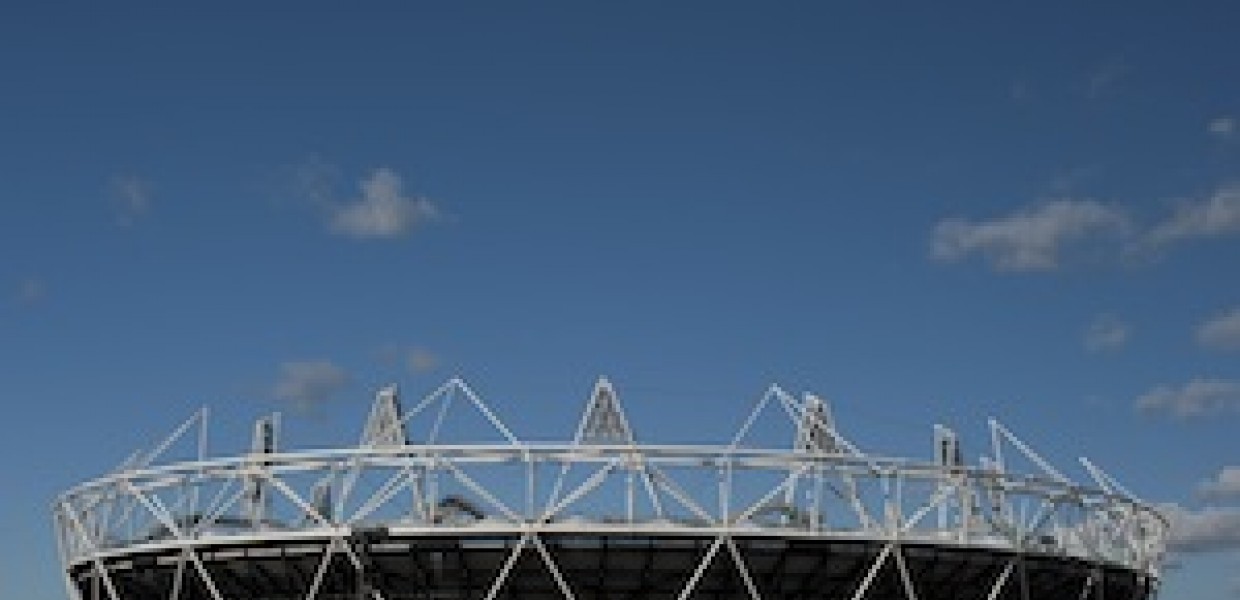 Print

Published 14 March 2012 | Authored by: Gary Hughes

Gary Hughes, of Wilson Harle in New Zealand, reflects on what lessons the FIFA World Cup and IRB Rugby World Cup may hold for the London Olympics

Three quadrennials, the Olympic Games, and the FIFA football and IRB rugby world cups, stand on the podium of global sporting tournaments, with lucrative cashflows from sales of commercial and broadcast rights that are the envy of other event promoters.

Those revenues derive from very large sponsorship deals, organised into complex layers of contracts, property or licence rights, as well as other income streams including media and publishing rights, merchandising, accommodation, catering and hospitality packages.

Strict ambush marketing laws have recently featured at the 2011 Rugby World Cup in New Zealand and the 2010 FIFA World Cup in South Africa. They serve to not only deter free-riding on the event's reputation and atmosphere, but also to enhance the value of exclusive sponsorship rights around the event. As London prepares for the Olympic Games, some insights can be found in these two events, about the manner of enforcement and how to maximise the value created by the exclusivity.
Genuine ambush or just commercial friction
Sponsorship packages are typically sold by event organisers in a tiered approach, with differing and closely defined rights available at each tranche. In addition, participating teams, individual athletes, and the stadium arenas they play in, are each likely to have cascading sets of their own commercial rights available to other sponsors.
The potential for overlap and commercial friction between sponsors is significant - even before host nation government agencies, media and external advertisers, unrelated brands and guerilla marketers are brought into the fray.
Event organisers, sponsors and law-makers have poured increasing effort into trying to eliminate ambush marketing. Ambush marketing involves commercial promotions made in connection with the staging of the event, by brand owners who are not official sponsors (frequently, by direct rivals to official sponsors). Often this involves firms with no links with the event, but it also occurs when sponsors who have some level of involvement overstep their closely defined level of rights.
Specific laws to regulate ambush marketing and enhance the exclusivity afforded to official sponsors typically encounter a policy debate between those who:
say the laws go too far in intervening with ordinary free market competition between brands for publicity, airtime, goodwill and customers, and trample upon the civil rights of spectators and local business; or
justify the laws on the basis that "unfair competition" by firms who have not paid to be official supporters should be punished, and that expansion of traditional intellectual property rights is necessary to address gaps in existing legal remedies.
New Zealand's Major Events Management Act 2007 ("MEMA")
Most countries opt for special-purpose legislation for one event, such as the London Olympic and Paralympic Games Act 2006 ("London Act"). New Zealand took a different approach, enacting a broad umbrella framework that can be used on multiple occasions for any event "declared" worthy of protection by the relevant Government Minister. Apart from Rugby World Cup 2011, four other events have had protection to date, involving football, basketball, cricket and rowing.
For "declared events", this law cuts across several areas of normal marketing activity:
Ambush marketing by association – ss 10-11 prohibit advertising in any form or place that is likely to suggest to a reasonable person an association between a brand and the event, during a declared time period.
Ambush marketing by intrusion – ss 17-20 prohibit advertising or street trading of any sort within a defined geographical zone, or advertising clearly visible from that zone, during a declared time period.
Any use at all of special Olympic and Commonwealth Games marks/insignia.
Specific regulations then went into more detail. For "association", a detailed list of prohibited words and phrases was published where association would be presumed. For "intrusion", street-by-street descriptions and maps defined the clean zones around each match venue. They specified land, railway lines, roads and highways, and set out time periods during which the restrictions apply. The London Act, and subsequent regulations, appear to be even more prescriptive still.
Importantly, existing businesses on private land and buildings were generally not caught. But there were some carve outs, such as allowing lay enforcement officers the right to enter private property without a warrant to, for example, remove an offending sign on private land.
Creating exclusive rights at every turn
At its heart, the MEMA basically creates a new or enlarged area of exclusive properties. That allows a more lucrative licencing and royalty regime, by ratcheting up the exclusivity value and allowing organisers to closely control it via exceptions for anything having their "authorisation".
Tournament income streams used to rely on organisers supplying an event relationship or endorsement, but they now extend to the very supply of advertising space and media oxygen itself (by controlling who can have a clean zone location or authorisation to advertise during the event). Artificially enhancing the scarcity (ie. value) of the advertising supply is the key.
Few would argue that authorised sponsors deserve protection from deliberate free riding on their efforts to support the event. Other rival brands should not get away with carefully crafted campaigns that seek to associate with (and cash in on) the official backers. Free riding is a type of market failure and, if the situation persists, the paying supporter will have less incentive to continue its sponsorship and the property right itself is undermined.
But laws like the MEMA and the London Olympic regime can run the risk of abuse and, for official sponsors, of backfiring if enforcement techniques are not carefully judged.
South Africa creates a cause celebre; New Zealand keeps it low key
Trying to control the media circus at a major event is itself a fraught game. Some lessons were learned from ambush marketing incidents at the football world cup in 2010 in South Africa. By far the biggest was a Dutch beer brand stunt that caused an international diplomatic incident when about 30 Netherlands supporters in orange dresses were ejected from a stadium, and the supposed ringleaders arrested. Their dresses sported a relatively small logo of the Bavaria brewery. Official beer sponsor Budweiser, and FIFA officials, were unamused.
Ultimately the criminal charges were withdrawn as part of a reported out-of-court settlement. Most media coverage of the incident presented the enforcement in a negative light, and the prevailing view was that legal action had done Bavaria a mighty favour and generated international news prominence that would have delighted it with the free publicity resonating around the world.
FIFA had scored an earlier victory against a large local retailer, Metcash. It had sold round lollipops, under an existing trade mark, called "Astor 2010" pops, with imagery of the South African flag, soccer balls and the date "2010". A restraining injunction and costs were ordered (FIFA v Metcash Trading Africa (Pty) Ltd, 1 October 2009, HC of South Africa, North Gauteng, Msimeki J).
However, even determined enforcement of the laws could not prevent some of the cleverest campaigns gathering huge publicity:
Nike's elaborate 3-minute advertisement "Write the Future" was a TV and internet sensation, utilising its catalogue of soccer stars, plus guest appearances by Roger Federer, Kobe Bryant and even Homer Simpson. It did so without using any association with the event, other than with the star performers, and shaded official sponsor Adidas' own impressive TV advertising.
Budget airline Kulula predictably met trouble over its advertising as "unofficial national carrier of the you-know-what". It responded to legal threats with another tongue-in-cheek advert that said "not next year, not last year, but somewhere in between" and used other generic football imagery. Locals loved the 'David-and-Goliath' jousting.
By comparison New Zealand's Rugby World Cup experience went off largely without a major incident. Some blatant counterfeiters faced criminal prosecution (deservedly so). There were a number of advertising campaigns pushing the boundaries of the law, including one by the Steinlager beer brand, a long-time sponsor of the All Blacks, which raised eyebrows given Heineken's status as a lead tournament sponsor. But ultimately, it fell just on the right side of the line in not creating an "association" with the event (as opposed to with the All Blacks).
This also summed up a problem publicly raised by the New Zealand Rugby Union, as host nation local organising body: some of their usual major sponsors had their activities and advertising support for the All Blacks severely curtailed by the IRB lead sponsor family. That negatively impacted the host union's normal sponsorship revenues for the year, and emphasised how tricky it can be to keep the varying tiers and groups of sponsors happy.
A number of minor localised issues around clean zones were dealt with speedily and pragmatically on the actual days of events by a small army of enforcement officers. In most cases, they could be handled fairly but firmly away from the eyes of the media and without the sort of zealotry that might lead to a court challenge.
The only occasions when media commentators turned against the organisers (and, by implication, official sponsors) involved minor, ill-advised enforcement examples where local taverns, wineries, school fundraisers or small hospitality and charity events were subjected to a zero tolerance approach, even where they posed no real threat to official sponsors.
Powerful property rights – and some lessons too
One of the few rigorous post-event empirical studies on the effectiveness of ambush marketing laws was done in Australia, examining the Sydney Olympics and Melbourne Commonwealth Games (Frontier Economics, Ambush Marketing Legislation Review for Australian DCITA, October 2007). In brief, the economists concluded that:
Getting the benefits of association without paying is plainly unfair to event organisers (who should be able to internalise income flows from events) and also unfair to official paying sponsors (by diminishing the value of the exclusive rights they have purchased);
The legislation aims to increase revenue to the organising body (and it works) – but there may be distributional issues with how the revenue is shared with local sports bodies and host nations;
Reduced enforcement costs and an enhanced ability to enforce easily were a clear benefit of the laws;
Signalling and deterrence (aggressive letter writing campaigns) are very important parts of the overall effectiveness; and
Short-term inconvenience to the nation was generally outweighed by long term benefits from been seen favourably as a future host nation.
That report, together with the South African and New Zealand experience, leads to 5 insights.
Meticulous advance monitoring and "signalling" by the organising body's rights protection team will maximise the chances of deterring an ambush attack. Skimping on that investment up front may leave the event open to firms prepared to 'chance their arm'.
Organisers and sponsors need to flood the airwaves with their own official messages. Merely coughing up the money to become a sponsor buys the right to access the exclusive advertising rules – but relying on the law is not enough. Sponsors need to then put their own campaigns in the public domain in every possible way during the event to minimise the risk any interloper brand will get traction.
Intrusion on the commercial affairs of local businesses inevitably ruffles feathers along the way, but can be tolerated. If global sporting bodies continue to insist on ambush marketing laws as a pre-requisite to awarding hosting rights, governments will generally fall into line. The desire to host marquee events runs deep.
Not everything can be prevented. Clever, sensible brand-leveraging strategies remain available, particularly by firms who skirt the edges of the declared words and phrases, or clean zones. A common tactic is to emphasise support for the game, or the participants, or the carnival atmosphere of the occasion, in a generalised fashion.
Heavy-handed enforcement can backfire. South African and Kiwi audiences have a strong sense of fair play and enjoy irreverent advertising humour. English satire and humour will be little different during the Olympics. When action is taken against innocuous or inadvertent business linkage with the event, particularly outside the clean zones, or where there is no rival official sponsor category, the tournament's goodwill can suffer.
The enforcement dilemma is that legal action is itself newsworthy, and may engender a public backlash. So a perverse incentive can be created, to try to turn a small ambush into a major news story, utilising the media. While courts may uphold the rules and dish out punishment later, pragmatism by event organisers can go a long way to preventing the offender becoming a cause celebre and basking in free publicity.
Gary Hughes has advised both tournament organisers and sponsors on New Zealand's ambush marketing laws (with his observations from South Africa largely as a spectator). He can be contacted at This email address is being protected from spambots. You need JavaScript enabled to view it..
About the Author
Gary is a New Zealand lawyer advising on commercial rights, marketing, competition law and events management aspects of sport. He works with sports administrators, sponsors, and tournament organising bodies, or teams/athletes directly.
This email address is being protected from spambots. You need JavaScript enabled to view it.