A summary of Australian Football's collective bargaining dispute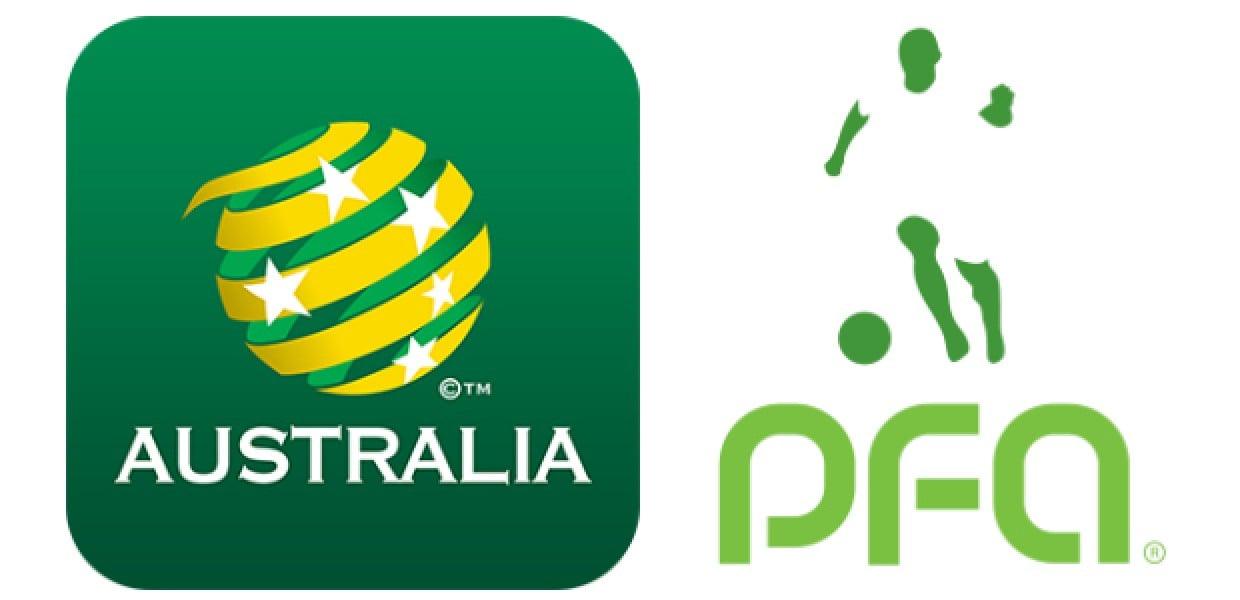 Published 30 September 2015 | Authored by: Francis Awaritefe

After many months of fruitless negotiation over a new 'whole of game' Collective Bargaining Agreement (CBA), Football Federation Australia (FFA) and Professional Footballers Australia (PFA), the national players union, are now engaged in a bitter labour dispute.1

The dispute escalated during a recent camp for FIFA World Cup qualifying matches with the men's national team (Socceroos) declining to undertake commercial activities on behalf of FFA while the dispute remained outstanding, the exception being where charity and community engagements are concerned.2 This was soon followed3 by the cancellation of the Australian national women's team (Matildas) tour to U.S. for a two game series against 2015 FIFA Women's World Champions - United States.4

Should the parties remain unable to reach an agreement, recourse to litigation becomes more likely, and could have far reaching implications for both organisations and the management of professional team sport in Australia, as it would represent the first time that the legality of a salary cap (one of the key points around which the dispute revolves) has been challenged in the Australian courts.5

This article examines the current state of the dispute between the FFA and PFA, with particular focus on labour market restraints (i.e. the salary cap proposals), which are central to the dispute. A related article (available here) will then move on to consider whether the FFA's new salary cap proposals could constitute an unlawful restraint of trade.
WHAT IS THE CURRENT DISPUTE ABOUT?
Historically, the PFA and FFA negotiated separate CBA's for Socceroos, Matildas and A-League players.6 In May 2014, both organisations formally agreed to a variation of a long standing Memorandum of Understanding (MOU), to include a formal structure, which gave effect to both organisations committing to negotiate a 'whole of game' CBA, covering the A-League, Matildas and Socceroos, to take effect in July 2015.7
The main areas of negotiation are basic pay and employment conditions for all three player groups. Furthermore, the PFA stated other areas of priority to be negotiated are:8 (i) player contract security; (ii) CBA implementation and compliance; (iii) injury insurance protection; (iv) grievance procedure; and (v) investment in player wellbeing programs.9
THE FFA'S POSITION
The CBA's for the Socceroos, the Matildas and A-League all expired on 31 July 2015.10 Following months of negotiations with no agreement reached, FFA took the unprecedented action of announcing changes to the CBA, which the PFA claimed it had not agreed to.11 The most important points among the proposed changes are related to the salary cap for the A-League and player roster framework.
The A-League utilises a soft salary cap and floor.12 In addition to a salary cap amount per club, various allowances are exempt from the cap, which, if utilised, would count toward total player payment (TPP). 13 The purpose of these allowances, according to the FFA, was to give clubs the ability and 'flexibility' to build their squads according to their own individual needs and objectives, to reward youth development and player loyalty.14
There were changes to existing allowances, and also the introduction of three new allowances, namely - Salary Banking, Mature Rookie & Loyalty Player. The following is a brief description of main allowances:
Salary Cap Banking - allowing the clubs to carry forward money not spent inside the salary cap in the previous two seasons, into the following season up to 105% of the salary cap in the relevant contract year;
Home Grown Players - increase in allowance for homegrown players (3 players) to incentivise retention of young talented players;
Marquee Players - change to 2 players who can be foreigners, where previously one player had to be an Australian. The salary of marquee players is exempt from a salary cap;
Loyalty Player allowance - to facilitate player retention;
Mature Age Rookie - incentivise the recruitment of talented rookies from second-tier National Premier League (NPL) on minimum A-League salary which was cap exempt; and
Guest Player - period extended from 10 to 14 week limit.15
A-League Salary Cap & Squad Roster Framework Changes16
| | | |
| --- | --- | --- |
| SALARY CAP | 2014/15 Amount | FFA Proposed 2015/16 Amount |
| Salary Cap | $2,550,000 | $2,550,000 |
| Salary Cap Floor | $2,167,500 | $2,290,000 |
| | | |
| SALARY CAP EXEMPTIONS (discretionary) | | |
| Salary Cap Banking | $0 | $127,500 maximum |
| Home Grown Player (3 players) | $150,000 | $200,000 |
| Loyalty Players (Unlimited players) | $0 | $200,000 |
| Mature Age Rookie (2 players) -minimum salary | $0 | $55,000 |
| Marquee Players (2 players) | Unlimited | Unlimited |
| Guest Player (1) up to 14 weeks | Unlimited | Unlimited |
| | | |
The FFA maintain that the deal on offer is the 'best package of salary, benefits and certainty ever offered to Australian footballers'.17 FFA further submitted that PFA demands are unrealistic and not sustainable, with only 2 out of 10 A-League clubs profitable, another breaking even, with accumulated losses of $17 million from the previous season (2014/2015).18 FFA's stance is driven by a number of factors, the main ones being financial viability of the A-League itself, its own costs, costs for running other men's and women's junior national teams, investments in game development, and the ongoing financial losses by A-League clubs.19 The issue of financial viability, in relation to its use as justification for imposing the salary cap, will be discussed below in more detail.
In summary, FFA has offered $30 million per year over 4 years, which on its calculation, amounts to 30% of Player Generated Revenue (PGR). However, FFA and PFA have fundamental differences over what constitutes PGR. This will be discussed later in the section on financial viability below.
THE PFA'S POSITION
The PFA's main demand is for 30% of player generated revenue (PGR). The PFA position is that (i) the current offer by owners amounts to a three yearpay freeze in the salary cap, given that players accepted rises below the consumer price index (CPI) in the previous CBA.20 Further, PFA states that: (i) the offer fails to address issues relating to the short term and precarious nature of the player career path, an issue which is central to the demands for Matildas; (ii) the offer also fails to deal with issues raised regarding transition from the sport; (iii) reduces player payment to Socceroos whilst failing to recognise their outstanding performances on field; and (iv) the Matildas were expected carry a full-time workload while effectively being paid part-time wages.21
Moreover, with the broadcasting deal being renewed in 2017, revenue is projected to at least double the current deal of $40 million per season.22 The PFA maintains that players are entitled to a 'fair share' of PGR, and that their claim for 30% of PGR is affordable and sustainable when compared to global standards.23
Unshared, local revenue streams generated by A-League clubs is fundamental to the dispute between FFA and PFA, as both disagree as to what constitutes PGR. Players want a share of these revenue streams, which include membership sales/match day revenue, sponsorships, licensing and merchandising and other commercial revenues. Further, PFA argues that clubs have continued to fail in growing the game, through their inability to convert the huge existing interest in football, into support for A-League as fans, and through conversion, leverage commercial opportunities.
However clubs are adamant it will not share these revenue streams with PFA, on grounds of financial viability.24 A more detailed discussion on definition of PGR in held below in section on financial viability.
TERMINATION OF MEMORANDUM OF UNDERSTANDING (MOU)
The FFA's announcements have precipitated a crisis in labour relations with the PFA, which culminated on 12 August 2015 with the FFA announcing that it was terminating25 a long standing, open ended memorandum of understanding (MOU)26 with the PFA,27 in which both organisations agreed to cooperate and consult on major issues; and in which, importantly, FFA recognised PFA as the exclusive bargaining agent for all professional players in the A-League, including men's and women's national teams. The MOU is a fundamental agreement because it formed the basic framework upon which CBA's were built. Without the underpinning structure of the MOU, and in the absence of a CBA, this leaves players without negotiated basic rights. The termination of the MOU may be construed to mean that the FFA did not legally recognise the PFA as the exclusive bargaining agent for Australian professional players, along with the removal of other legal protections such as Grievance Procedure (Arbitration), and most importantly a commitment to collective bargaining.28
WHERE MIGHT THIS GO NEXT?
As things currently stand, both parties have a significant amount of work to do in bridging their differences, so much so in fact that there are fears the dispute may delay the start of the 2015/206 A-League season due to commence on 8 October 2015.29
The optimum outcome for both sides is a collectively bargained solution. The longer the dispute is prolonged, the more entrenched the positions risk becoming, and the more likely it is that the dispute ends with a legal challenge to the FFA imposed salary cap. Should this scenario emerge, it will mark a move into unchartered territory for Australian professional sport. This author's related article (available here) examines the potential implications of such a legal challenge and considers whether the FFA's new salary cap proposals could constitute an unlawful restraint of trade.30
References
The PFA have sought, in this round of collective bargaining, to negotiate a 'whole of game'collective bargaining agreement which covered professional footballers playing in A-League, Mens national teams (including senior national team -the Socceroos) and Womens National team (Matildas). The collective agreements for Socceroos, A-League and Matildas expired on 31st July 2015
'Absence of CBA sees Socceroos withdraw from commercial events', theworldgame.sbs.com.au, 31 August 2015, last viewed 29 September 2015, https://theworldgame.sbs.com.au/article/2015/08/31/absence-cba-sees-socceroos-withdraw-commercial-events
'Matildas go on strike to put USA games in jeopardy', theworldgame.sbs.com.au, theworldgame.sbs.com.au, 8 September 2015, last viewed 29 September 2015, https://theworldgame.sbs.com.au/article/2015/09/08/matildas-go-strike-put-usa-games-jeopardy
Angela Lavoipierre, 'Matildas Cancel United States tour as FFA pay dispute escalates', abc.net.au, 10 September 2015, last viewed 28 September 2015, https://www.abc.net.au/news/2015-09-09/matildas-cancel-usa-tour-over-pay-dispute/6763166
Val Migliacco, 'Professional Footballers Australia have refused to rule out strike against Football Federation Australia, adelaidenow.com.au, last viewed 28 September 2015 https://www.adelaidenow.com.au/sport/football/professional-footballers-australia-have-refused-to-rule-out-strike-against-football-federation-australia/story-fnii0fc4-1227480203401
Copies of the previous Collective Bargaining Agreements are available to download and view here, https://pfa.net.au/?cat=6 (last accessed 28 September 2015)
See Socceroos Collective Bargaining Agreement 2011 - 2015 Binding Term Sheet (Para 10), Socceroos Collective Bargaining Agreement (page 3), https://pfa.net.au/wp-content/uploads//Your%20Rights/Collective%20Bargaining/Socceroos/Socceroos-CBA-Searchable.pdf
Professional Footballers Australia, 'The new A-League collective bargaining agreement,' The position paper adopted 12th June 2012, https://pfa.net.au/wp-content/uploads/Attachment-2-2012-13_Position_Paper_updated_July_2012.pdf (last viewed 30 September 2015)
'DeBohun: FFA's CBA demands on club revenue irresponsible', a-league.co.au, 30 June 2015, https://www.a-league.com.au/article/de-bohun-pfas-cba-demand-on-club-revenue-irresponsible/1sgs84gq3f1iy19lqchegr7lop (last accessed 30 September 2015)
Ibid at 6
Football Federation Australia, 'FFA make changes to A-League salary cap regulations', footballaustralia.com.au, 11 August 2015, https://www.footballaustralia.com.au/article/ffa-makes-changes-to-a-league-salary-cap-regulations/isnaumwlkmhj1vyywqy5lcn3g (last accessed 30 September 2015)
Ibid
There are a number of other allowances such as relocation allowance, fringe benefits which are not included for this analysis
Ibid
Ibid
Ibid at 11
Football Federation Australia 'Greg Griffin responds to collapse of CBA talks', 26 June 2015, last viewed 30 September 2015, https://www.footballaustralia.com.au/article/greg-griffin-responds-to-collapse-of-cba-talks/dhhbecvf30u61qua3rkedomfi#kF1jj50CKm6FytaZ.99
Ibid at 17
'Hyuandai A-League clubs slam PFA's $3M demand', a-league.com.au, 9 September 2015, 2015, last viewed 30 September 2015, https://www.a-league.com.au/article/a-league-clubs-slam-professional-footballers-australias-3-million-demand/1hjl5020ufvce12n870u7ar18p
Pritchard Greg, 'Proposed salary cap freeze puts Matildas pay dispute on ice,' theworldgame.sbs.com.au, 26 June 2015, last viewed 30 September 2015, https://theworldgame.sbs.com.au/article/2015/06/26/proposed-salary-cap-freeze-puts-matildas-pay-debate-ice
Francis Awaritefe, 'Matildas players strike: what are the key pay demands and disputes ahead?, theguardian.com,11 September 2015, last viewed 30 Septembr 2015, https://www.theguardian.com/football/2015/sep/11/matildas-player-strike-what-are-the-key-pay-demands-and-disputes-ahead
'Football Federation Australia considers new TV deal', arf.com, 12 January 2015, last viewed 30 September 205, https://www.afr.com/business/media-and-marketing/tv/football-federation-australia-considers-new-tvdeal-20150111-12m3my
PFA share of revenue in the Australian context is in 20%-30% depending on revenue, see: https://pfa.net.au/wp-content/uploads/Attachment-2-in-text-PPFA_Player_Payments_1_Dec_11__Media_.pdf. See also: Dabscheck, for discussion on share of income in American Sports -https://pfa.net.au/wp-content/uploads/Attachment-2-in-text-PPFA_Player_Payments_1_Dec_11__Media_.pdf
Ibid at 9
'FFA Withdraws Recognition of PFA' pfa.net.au, 12 August 2015, last viewed 30 September 2015, https://pfa.net.au/?p=4888
PFA and FFA Memorandum of Understanding dated 6 July 2007, https://hosting2.sportingpulse.com/www.pfa.net.au/fileadmin/user_upload/FFA_PFA_MOU_6_July_2007.pdf
Four Four Two Australia, 'Pay Dispute Threatens To Disrupt A-League Start' fourfourtwo.com.au, 15 August 2015, last viewed 30 September 2015, https://www.fourfourtwo.com/au/news/pay-dispute-threatens-disrupt-league-start
Ibid
'Gallop cautiously optimistic pay dispute won't impact A-League season', theroar.com, 16 September 2015, last viewed 30 September 2015, https://www.theroar.com.au/2015/09/16/david-gallop-cautiously-optimistic-pay-dispute-wont-impact-a-league-openers/
The author would like to thank Professor Braham Dabscheck for his valuable insights and comments.
Related Articles
About the Author

Francis Awaritefe is a former Socceroo and National Soccer League player. He has been a Professional Footballers Australia Executive Committee member, as well as an A-League Club Executive, and is currently in final year studying honours in law.
This email address is being protected from spambots. You need JavaScript enabled to view it.