'An Apple Watch in play to keep the pitcher at bay': Major League Baseball's latest cheating scandal
Print

Published 12 September 2017 | Authored by: Richard Liddell Kevin Cooper

Cheating is as old as sport itself. It comes in various forms and has different levels of sophistication, including bribery, doping (both blood and mechanical) and players' actions such as the American marathon runner, Fred Lorz, who made sure he won at the 1904 St Louis Olympic Games by travelling almost half of the distance in a car. Further, what is regarded by some as cheating is considered by others not to be cheating, but instead to amount to bad sportsmanship or "bending the rules".[1]

Whether or not the recent revelations regarding the Boston Red Sox baseball team and their use of an Apple Watch to gain advantage over their opponents by "sign-stealing" constitute cheating - and the (metaphorical) jury is arguably still out on this particular episode - these events show how advances in technology are facilitating a whole new raft of "opportunities" in sport to "get ahead of the game". While some of these "opportunities" may amount to a legitimate advantage, others will clearly constitute cheating[2], and of course many will lie in a grey zone somewhere in-between.[3]

This article reviews the recent events concerning the Red Sox and considers what rules were breached (if any) and what punishment they might expect to receive (if any). Specifically it looks at:
Facts


What is sign-stealing and how did the Red Sox do it?


Is sign-stealing against the rules?


Did the Red Sox cheat?


What might the Red Sox's punishment be?
...to continue reading register here for free
LawInSport is an independent publisher used by sports lawyers, sports business executives and administrators, athletes and support personnel, academics and students to stay informed of the latest legal issues and developments from the world of sport. It is our mission to improve the accountability, transparency and standard of the administration and governance of sport and the understanding of the law.
Thank you for considering becoming a member of LawInSport, supporting independent media and the promotion well researched, reference and accessible legal information that contributes to greater transparency and accountability in the sport and legal sectors.
---
Related Articles
About the Author

+44 (0)20 7822 2000
Rick has a very strong sports practice and is highly regarded for offering expertise in the field of sports law. He is recommended by the legal directories as a leading junior barrister in the sports law arena and is described as "a talented performer in the courtroom", "highly skilled, knows his brief and is not aggressive, but is certainly highly effective", "proving himself to be a rising star at the Bar for horseracing cases" and "passionate about sport".
This email address is being protected from spambots. You need JavaScript enabled to view it.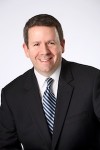 Kevin Cooper is a US attorney based in Chicago with a keen interest in sports law. Kevin represents and counsels large and small companies on matters involving employment, workers' compensation, injury, contract/general business, and maritime/admiralty law.