Why sport needs a unified approach to sanctions for corruption offences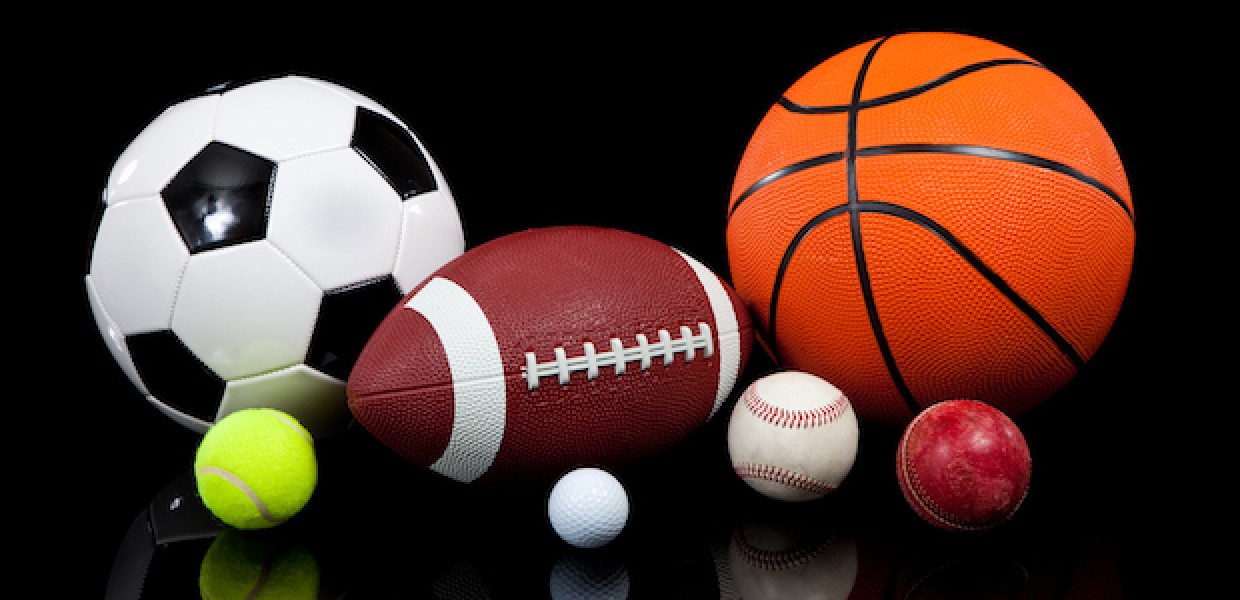 Published 16 August 2017 | Authored by: Gemma White, Louis Weston

In contrast to the World Anti Doping Agency's (WADA) well known codified sanctions for doping violations, there is no consistency of punishment between sports for players or participants who breach anti-corruption or betting rules. A player who bets on the outcome of a cricket match in which he is a player may face a very different sanction to a jockey or a football player who bets in similar circumstances and in similar sum.

This article examines the extent of the disparities, the reasons for inconsistency of sanction between sports, and considers if a codified cross-sport sanction would be appropriate or workable.
The current disparity between sports
To highlight the disparity between sports, it is helpful to take three different cases of some notoriety.
The first case is Rugby's Bloodgate Scandal.[1] The facts of the case are well known. Towards the end of the closely contested Heineken Cup quarter-final between Harlequins v Leinster in April 2009, Harlequins were losing 6-5. There was a penalty chance and to return the team's best kicker to the pitch, the Director of Rugby at Harlequins, Dean Richards, instructed on-field player, Tom Williams, to bite into a fake blood capsule. Tom Williams did as he was told, faking an injury to his lip that allowed him to come off the pitch, making way for the kicker to be substituted back on. After the match, the attempt to cover up the cheating continued, with Williams asking the doctor to cut his lip.
In the original Disciplinary hearing, Williams was banned from the game for 12 months.[2] Following an appeal and his full co-operation and disclosure as to the extent of the cheating and subsequent attempt to cover it up, Williams' ban was reduced to 4 months. It was remarked by the Appeal Committee that "whilst he was not the instigator of the faked blood injury or the cover up he was a willing participant in both[3]". Had Williams not "blown the whistle" the Panel would have upheld the 12 months' disqualification, thus his suspension was reduced not because the Committee considered the conduct itself warranted a lesser sanction, but because he had assisted the governing body in dealing with others equally or more culpable.
Despite Richards being the instigator of the whole unfortunate episode, in the original disciplinary hearing the misconduct charges against him were not upheld. This was also overturned on appeal, when he received a three-year disqualification; something that his solicitor argued was "savage and excessive[4]". The Appeal Committee described Richards as the "directing mind and [who] had central control over everything that happened in relation to the fabrication of the blood injury on the pitch and the cover up in the days after the match"[5] and remarked "in one of the highest profile matches in which the club had ever been involved he was prepared to try and cheat"[6]. This was match manipulation for sporting advantage rather than direct financial gains, but what mitigation is that given the status of the match and its potential outcome?
Next, we turn to cricket and the Salman Butt case[7], arguably the most infamous example of corruption in cricket to date. It involved certain members of Pakistan's national cricket team being convicted of taking bribes from a bookmaker, Mazhar Majeed, to under-perform deliberately at certain times in a Test match at Lord's, London, in 2010. The case led to both disciplinary and penal sanction, with the corruption being addressed internally by the International Cricket Council (ICC)[8], but the culprits also being prosecuted in the criminal courts[9]. Salman Butt, Mohammed Amir, Muhammed Asif and the agent Majeed were tried and convicted of conspiracy to cheat arising out of their participation in spot fixing during the match; they received custodial sentences.
In terms of the governing body's response, in ICC v Butt, Asif and Amir[10] the disciplinary panel rejected the submission that the sanction should be lower than the proscribed five-year minimum term, even against the immature and obviously less culpable 19-year-old Amir. CAS subsequently upheld the sanctions imposed, highlighting as a matter of principle that "significant deference should be afforded to a sporting body's expertise and authority to determine the minimum level of sanction required"[11]. An argument of cross-sport consistency was considered by the CAS panel, who remarked that the sanction imposed of five years disqualification was 'significantly shorter than equivalent sanctions in other sports'.[12] Whilst this may be true, in the Pakistani cricketer's case this was ultimately to their advantage.
In football, in the Pobeda[13] case, the President of the football club was handed a lifetime ban from the sport for attempting to fix a UEFA match, and in Oriekhov[14] CAS upheld a lifetime ban from all football related activities for a referee for simply failing to report an offer of a bribe, despite not having fixed the match or attempted to do so. CAS recognised in that case that the referee did not manipulate the match, or receive any money to do so but still upheld the ban stating "it is essential in the Panel's view for sporting regulators to demonstrate zero tolerance against all kinds of corruption and to impose sanctions sufficient to serve as an effective deterrent to people".[15]
These cases demonstrate that across three different sports there were three substantially different penalties for corrupt activity; four months disqualification for Williams in Rugby, five years for the spot fixing cricketers and a permanent, lifetime disqualification for the football referee in Pobela. It is trite to argue that each case turns on its own facts, but disparity of penalty is entrenched in the guidance provided by each sport's respective governing body (SGB) to its participants. An examination of different governing bodies rules further demonstrates the inconsistency of approach:
The outcome of such a stark range of penalties and approach to sanction reveals that a jockey who bets on his horse to win is likely to receive a less severe penalty than a cricketer, but 3 times more than a footballer. Tom Williams' 4-month ban for corruption in Rugby was significantly shorter than Amir's 5 years.
These differences have effect. If a 5-year term had been imposed on Williams he would not have gone on to play for and represent England in the Sevens.
Why the Disparity?
At one level, it is obvious that the disparity of penalty exists because in each sport the SGB provides the framework for sanction. That truth aside, the more interesting question is why there is no universal agreement as to the sanction to be imposed for corruption and betting offences such as exists for cheating by doping under WADA.
The answer we suggest lies in the purpose of sporting sanctions.
The purpose of a sporting sanction is to protect and safeguard the integrity of the sport.[21] That purpose is served by balancing the need to deter, punish, protect and to prevent the breach of the Rules found against the legitimate interests of the particular participant in involvement in the sport. The integrity of the sport is both a matter of securing fair competition but also preserving the sport. It is a legitimate factor for a disciplinary tribunal to consider what the public, participants and sponsors of a sport would consider to be a sufficient sanction to protect the reputation of the sport.
What sanction a specific act of corruption demands is intimately related to the circumstances of the particular sport and the regulation of the sport where that regulation takes place. It is interesting to note that the Irish Jockey Eddie O'Connell's 4-year ban for stopping a horse in an Irish race[22] did not merit the same sanction as Eddie Ahern's 8-year ban for stopping a horse in a British race[23]. Whilst there are differences of fact between the two cases the former was the first case of corruption in Ireland, the latter came after a string of cases where jockeys had become involved in stopping horses. The demands of the same sport in those two jurisdictions were very different. It could be argued that the risk to the integrity of the sport was greater in Britain than Ireland and therefore the sanctions reflect the scale of the problem within the same sport but in different jurisdictions.
It should fall as no surprise therefore that between sports, sanctions are different. The key factors of relevance are these:
The prevalence of the particular corrupt activity. A first time offence in a sport which has no history of corruption will likely be dealt with differently to a sport which is addressing a "known risk"; one might expect a harder line to be taken where the is a proven history of impact on the sport.


The culture and reputation of the sport. In British and Irish horse racing and greyhound racing back betting by owners and trainers is a legitimate activity; lay betting on their own horses/dogs is not. A sport that has that culture is likely and does react differently to other forms of corruption and betting.


The nature of the sport and of the competition within it. Team sports are likely to have a different position on betting and match fixing to individual sport. The former brings into disrepute the team and the player; the latter a player alone.


The commerciality of the sport and its reputation in the marketplace. A sport that is "cleaning itself" for the purposes of attracting sponsorship may address differently the sanctions to a sport that has a clean and unblemished record.
The pros and cons of codification
There are without doubt technical and drafting difficulties in compiling a single code for corruption. Application of back betting rules and match fixing rules are not as obviously codified as might first appear.
Racing, as discussed above, allows back betting; many other sports do not. Allowing a loss in a round robin tournament phase is not necessarily corrupt and may allow a better draw in a knock out phase; a handicapping run in racing is a breach of the Rules – how betting on those two outcomes is approached is sport specific. Bearing in mind some sports rely heavily on the associated legitimate gambling and betting market to subsidise the very existence of the sport, one can foresee difficulties in reaching a consensus across governing bodies for a set of codified anti-corruption rules. In the absence of codified rules to regulate anti-corruption we feel it would be inappropriate and almost impossible for standardised sanctions.
If those difficulties were overcome would there be a benefit to such an approach?
The attraction of standardisation of sanction is clear. Every player and participant would know exactly where they stood and sport universally could portray itself as being against corruption in a common and united manner.
That attraction falls to be balanced against the traditional difficulties and concerns of individual sports. A young player in an athletically demanding sport may well complain that she should not suffer the same ban for the same activity as a participant in a sport which allows participation at high level to a mature age; whilst the length of disqualification is the same, the proportion of the sporting career that is lost is not.
This was noted by the FA's Regulatory Commission in the first instance Joey Barton case, who remarked that he had "already enjoyed a full career"[24] and that had his gambling misconduct come to light earlier he would of most likely received an immediate playing suspension. The Commission recognised that an older player cannot argue the same level of legitimate sense of grievance in loosing part of their career to suspension as a younger player. Whilst Barton has now been successful in reducing his period of disqualification on appeal[25], it should be noted that the reason for the reduction in sanction related to expert evidence about his gambling addiction as opposed to any other reason. It was advanced on Barton's behalf that the disqualification effectively marked the end of his career because of his age, but this argument was not forceful enough to form a reason for his partial success in reducing his disqualification. Indeed if anything, the appeal panel felt his age and experience were more likely an aggravating feature.
A sport with a culture of working with betting may create concerns and difficulties for a sport that has a limited betting market. Why should the participant in one sport face a ban that is appropriate in another sport but does not reflect the impact of the corruption on their particular sport? Why should a participant in a sport where a single bet is not a serious issue be banned for the length of time appropriate to the sport that has a substantial problem?
Fundamentally, the authors consider that sporting governing bodies are extremely unlikely to either desire a common penalty structure; or, even if such desire existed, it would be almost impossible for a standardised penalties for particular conduct to be agreed upon, because of the complexities of each sport's relationship with gambling and betting. The authors suggest that such a view is a respectable and principled position for governing bodies to take. Autonomy of regulation is appropriate and indeed imperative when there are different cultures and different concerns for different sport. WADA codification is not a necessary answer for participation.
Rather, as SGBs have moved to do we consider the approach of recognising the seriousness of a threat, publishing sanction guidance and addressing the concerns and need of the particular sport for its participants is a justified approach. Transparency and education across individual sports as to the likely sanctions for corruption will serve as an appropriate deterrent and provide athletes with sufficient warning as to the likely outcome if they engage in behaviour that threatens the integrity of their sport.
There is though an obvious exception to that position.
While each sport should properly regulate the sanction for its participants it is seldom, at least in match fixing corruption cases, the participants who are the instigators of the corrupt activity.
As sports betting markets have opened and become liquid across all sport opportunities for corruption are far wider for bettors and corrupt actors than they are for participants. A match fixer can operate as easily in tennis[26] as he can in cricket or snooker. The authors see no reason why a SGBs should not move toward consistency of sanction and reciprocation of sanction against such actors and encourage and lobby for consistency of criminalisation of such activity in the countries in which they operate. The difficulty that sport faces is that often it does not have jurisdiction to internally sanction those who do not participate within the sport but still threaten sporting integrity.
In such circumstances, the authors suggest that should continue to present a united front in the fight against corruption. In the case of those who do come under the jurisdiction of the sport and fall to be sanctioned, we see no reason why there should not be at the very least a set of legal principles that would apply across the board. Punishments should be proportionate to the gravity of the offending behaviour, and no more severe than is necessary to meet the objectives of the sanctioning regime. Parity of sentence should be upheld if possible, so that similar offences are dealt with in a similar manner if committed in similar circumstances, and the overarching principle of totality must also always be borne in mind so that the overall sanction meets the justice of any given case.
References
[1] 'Bloodgate: How the scandal unfolded when Harlequins met Leinster in April 2009', telegraph.co.uk, 5 December 2014, last viewed 25 July 2017, https://www.telegraph.co.uk/sport/rugbyunion/european-rugby/11276718/Bloodgate-How-the-scandal-unfolded-when-Harlequins-met-Leinster-in-April-2009.html
[2] ERC v Tom Williams Decision of Disciplinary Committee, 5 August 2009
[3] ERC v Tom Williams, Decision of Appeal Committee 17th August 2009 at p.37, https://www.epcrugby.com/images/content/Tom_Williams_Independent_Appeal_Committee_Decision.pdf
[4] Beloff, Editorial A warning to disciplinary panels of regulatory bodies: the impact of "bloodgate" goes beyond sport I.S.L.R. 2012, 1, 3-4
[5] Decision of the European Rugby Cup Appeal Committee in appeal by Roger O'Connor, ERC Disciplinary Officer, 17th August 2009 at p.92, https://www.epcrugby.com/AR-M700U_20090902_085314.pdf
[6] Ibid at p.93
[7] Pakistan cricket spot-fixing scandal, https://en.wikipedia.org/wiki/Pakistan_cricket_spot-fixing_scandal
[8] ICC v Butt, Assif and Amir, Anti-Corruption Tribunal Decision 5 February 2011
[9]R v Mohammad Amir, Salman Butt [2011] EWCA Crim 2914
[10] ICC v Butt, Assif and Amir, Anti-Corruption Tribunal Decision 5 February 2011
[11] Butt v ICC CAS 2011/A/2364, 17th April 2013, para. 42, https://www.tas-cas.org/fileadmin/user_upload/Award2023642020FINAL.pdf
[12] Ibid at para.69
[13] FK Podeba, Alexsander Zabrcanec and Nikolce Zdraveski v UEFA CAS 2009/A/1920, https://arbitrationlaw.com/sites/default/files/free_pdfs/CAS%202009-A-1920%20FKP%20et%20al%20v%20UEFA%20Award.pdf
[14] Oriekhov v UEFA CAS 2010/A/2172 dated 18 January 2011, https://arbitration.kiev.ua/uploads/kucher/2172.pdf
[15] Ibid at para.80
[16] WPBSA, Members Rules and Regulations
https://www.wpbsa.com/governance/members-rules/ (last accessed 16 Aug 2017)
[17] ICC Anti Corruption Code for Participants - https://static.icc-cricket.com/ugc/documents/DOC_988F9785FD768E4902737F0ACA2E856B_1352699899561_933.pdf (last accessed 16 Aug 2017)
[18] See Paragraph 97 of the Joey Barton Decision, available to download here: https://www.thefa.com/news/2017/apr/27/joey-barton-breach-fa-betting-rules-written-reasons-270417 (last accessed 26 July 2017)
[19] See World Rugby's Anti-Corruption and Betting Regulation
(Regulation 6) https://integrity.worldrugby.org/index.php?module=1&section=12 (last accessed 16 Aug 2017)
[20] BHA Guide to Procedures and Penalties 2017, https://rules.britishhorseracing.com/_documents/guide_to_procedures_and_penalties.pdf (last accessed 16 Aug 2017)
[21] See the discussion in the cases of Bradley v Jockey Club at first instance [2004] EWHC 2164 and on Appeal [2005] EWCA Civ 1056
[22]https://www.google.co.uk/url?sa=t&rct=j&q=&esrc=s&source=web&cd=12&ved=0ahUKEwi1sPzI-OXUAhUlAcAKHcSmCgEQFghfMAs&url=http%3A%2F%2Fwww.turfclub.ie%2Fweb%2Fattachments%2Farticle%2F3393%2FDecision-Referrals%2520Comm-19-05-14.doc&usg=AFQjCNHwYpaUgIsVj1u7MiIqsstOnu_c8Q
[23]https://www.britishhorseracing.com/resource-centre/disciplinary-results/disciplinaryappeal-hearings/disciplinary/?result=535a30b9b33ebfaa5320eddb
[24] FA v Joseph Barton, 26.4,17 at para 171
[25]Joseph Barton v FA, written reasons of the Appeal Board 25.7.17
[26] see recent case of Nick Lindahl and others, banned from Tennis by the TIU in January 2017 for match fixing at the 2016 Australian Open; medna release avialbel her https://tennisintegrityunit.com/storage/app/media/Media%20Releases/TIU_statement%20_Lindahl_Walki_%20and_Frost_9-01-17.pdf (accessed 9.8.17)
Related Articles
About the Author

Gemma White is a member of the Sports Law Team at 3PB Barristers. She has particular experience in disciplinary and anti-doping matters and has advised both players and governing bodies. She advises on diverse equality matters within sport and most recently acted in disciplinary proceedings arising out of alleged racism in football.
She is completing a Masters' Degree in Sports Law and Practice, which has a particular focus on sporting integrity and the interplay between disciplinary and criminal proceedings.
This email address is being protected from spambots. You need JavaScript enabled to view it.

Barrister, Outer Temple Chambers
Louis is a Barrister practising from chambers at Outer Temple. He is expert in corruption and misfeasance in sport.
He has been a leading junior in sports law for over 10 years and has acted in many of the leading corruption and disciplinary cases before tribunals and the Courts. He is ranked for sport in the Legal 500, Chambers and Partners and has been awarded the Sports Law Lawyer of the Year in 2017, 2018 and 2019.
He regularly acts for and advises the British Horseracing Authority, the World Professional Billiards and Snooker Association, the Turf Club, the Greyhound Board of Great Britain, the Rugby Football Union, and the Badminton World Federation and for athletes and players in disciplinary cases and litigation arising therefrom.
He is a arbitrator and mediation and sits on the Judicial Panel of the Football Association and a member of the International Cricket Council's anti-corruption unit oversight Group.
He can be contacted at louis.weston@outertemple.com and www.outertemple.com