Julian Mihov of PwC on the development of sports law & business in Eastern Europe - Episode 70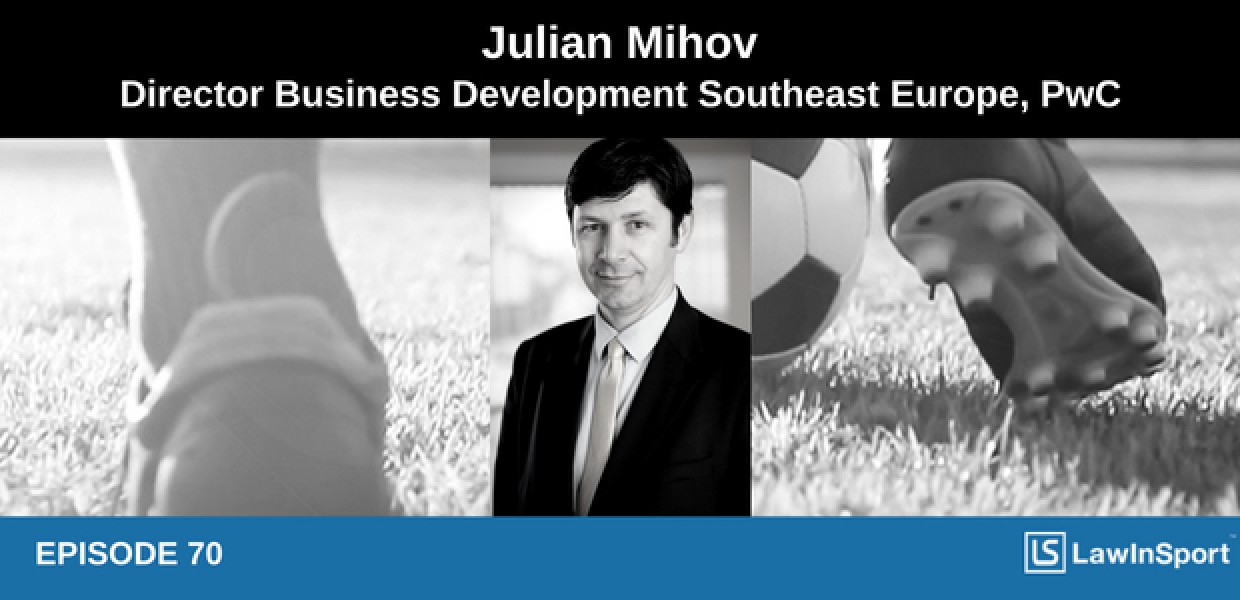 Print


Published 31 August 2018 | Authored by: Sean Cottrell

In this interview Sean Cottrell interviews Julian Mihov, Business Development Director Southeast Europe at PWC. Julian has more than 20 years of experience both in the Big 4 companies environment and in the professional sport business. Throughout his career he has served as tax, legal and business advisor to a number of sport federations, football clubs and professional athletes, as well as has acted as tax advisor to large corporations regarding their involvement in sport as sponsors.

In this interview Julian describes the development of the sports industry in Eastern Europe over the last 20 years and explains what this means for the sports sector and sports lawyers in this region.

We thoroughly enjoyed the interview and took a lot away from it. We hope you do the same.

The host is Sean Cottrell (@spcott), founder and CEO of LawInSport.

For more sports law news, commentary and analysis go to LawInSport.com www.lawinsport.com/

Upcoming Events: www.lawinsport.com/sports-law-events
LawInSport Recruitment: www.lawinsport.com/jobs
LawInSport Annual Conference: www.lawinsport.com/annual-conference
LawInSport Academy Mentoring Scheme: www.lawinsport.com/announcements

Follow us on Twitter @LawInSport and Sean at @spcott.
Listen to podcast on:
Soundcloud: @lawinsport
iTunes: itunes.apple.com/gb/podcast/lawin…id655761738?mt=2
or most Android podcast apps.
Views
662
About the Author

Sean is the founder and CEO of LawInSport. Founded in 2010, LawInSport has become the "go to sports law website" for sports lawyers and sports executives across the world.
This email address is being protected from spambots. You need JavaScript enabled to view it.