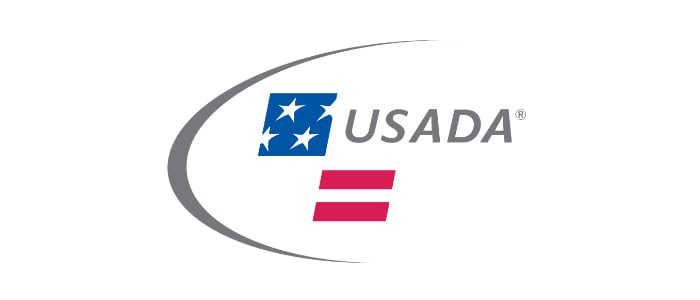 March 6, 2015 – USA Swimming and TrueSport, powered by the U.S. Anti-Doping Agency, recently launched the second year of their partnership designed to inspire young swimmers, their parents, and coaches to foster positive values through sports in a fun and engaging way. This year's program, fostered through USA Swimming's Deck Pass app, launched Monday, March 2, 2015 and is available for all swimmers to immediately begin earning digital "patches".
Swimmers can earn 28 of these limited-edition patches by completing activities, video lessons, and quizzes in USA Swimming's Deck Pass app. These lessons incorporate video encouragement and stories from four-time Olympic medalist and TrueSport Athlete Ambassador Peter Vanderkaay. Through the lessons, over 240,000 Deck Pass users will learn more about TrueSport values such as respect, courage, and teamwork, that will help them compete the right way.
A survey conducted at the end of 2014 showed that 97.6% of Deck Pass users believed the TrueSport-Deck Pass lessons were educational, while 93.4% of participants said they applied some of what they learned from lessons to everyday situations. The program's inaugural year saw youth swimmers earn 20 million patches total. Overall, 95.1% of participants said that the TrueSport-Deck Pass lessons in 2014 had a positive impact on them, and the partnership hopes to build on that in its second year.
Based on feedback from 2014, goals for the partnership center around doing more to serve youth swimmers such as attending USA Swimming-sanctioned meets all around the country in 2015. At these meets, swimmers will have the opportunity to participate in scavenger hunts, win prizes, and earn more Deck Pass patches.
Here's a look at Deck Pass events for Springs 2015:
March 5 – 8: Arizona Age Group Championships (Oro Valley, AZ)
March 12 – 13: Michigan Swimming 12 & Under Championships (Grand Rapids, MI)
March 13 – 14: Ohio Swimming Junior Olympics (Bowling Green, OH)
Event dates and locations for Summer 2015 will be announced later this spring. Media are invited to attend any and all of these events.
For more details on the TrueSport and Deck Pass partnership go to https://TrueSport.org/Deck-Pass/