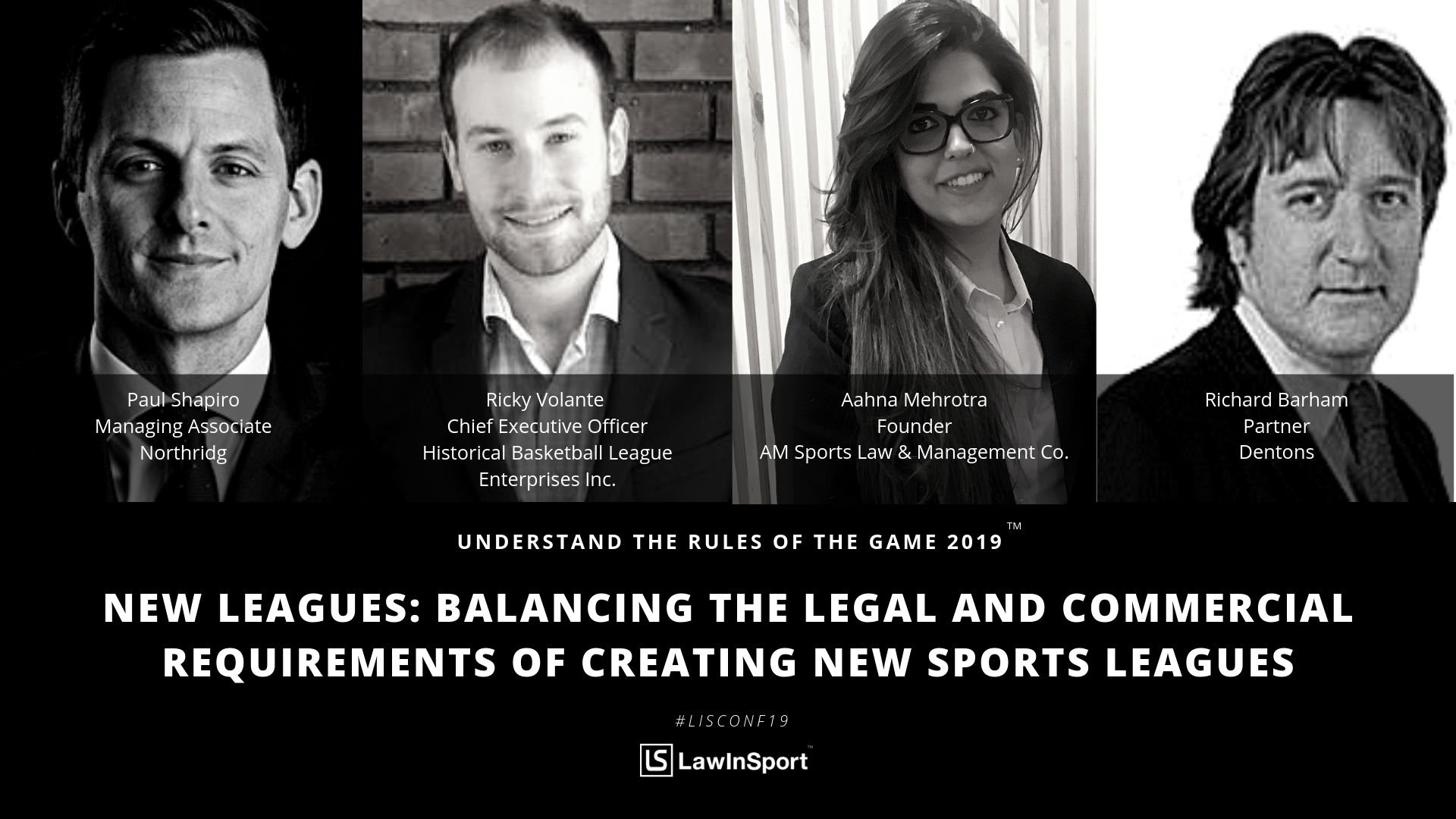 We are excited to announce that the 5th LawInSport's Annual Conference 'Understand The Rules Of The Game 2019' will be hosted at the Royal Institution of Great Britain, Green Park (Mayfair), London on 12th & 13th September 2019.
This two day conference will build on the success of the previous annual conferences at which over 300 leading sports lawyers, sports executives, academics, students and athletes networked and discussed the key issues and developments in international sports law.
Our new leagues panel will provide insight into balancing the legal and commercial requirements of creating new sports leagues. We are delighted to have the following international sports law experts join this discussion panel:
Paul Shapiro, Managing Associate, Northridge
Ricky Volante, Chief Executive Officer at Historical Basketball League Enterprises, Inc.
Aahna Mehrotra, Founder, AM Sports Law & Management Co.
Richard Barham, Partner, Dentons
For further information on the panels and conference speakers, please see our guide to the 5th Annual Conference Understand The Rules Of The Game 2019 for details.
You will be able to follow updates about the conference by using #LISconf19.
We would also like to thank our sponsors, Ernst & Young: