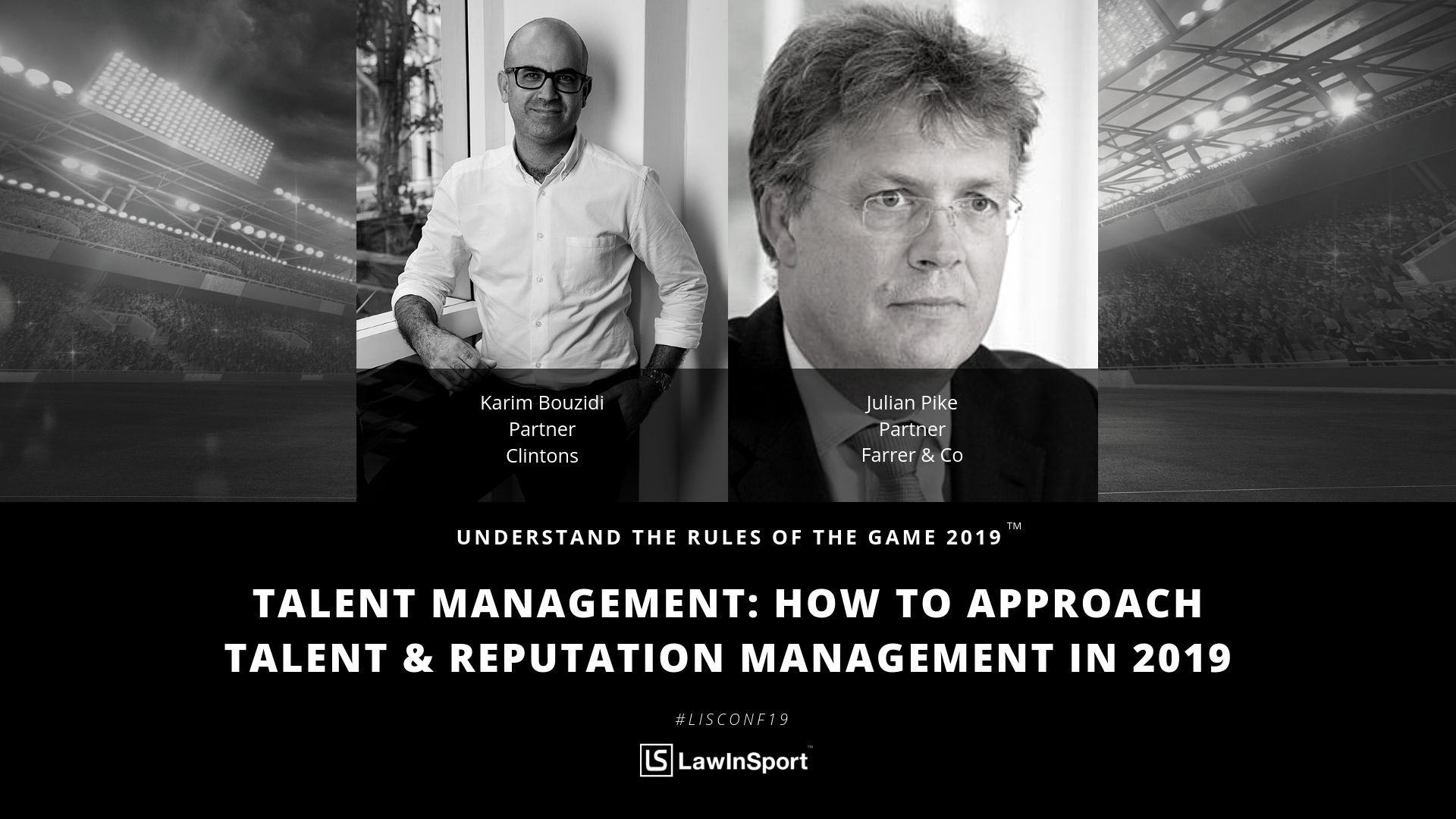 We are excited to announce that the 5th LawInSport's Annual Conference 'Understand The Rules Of The Game 2019' will be hosted at the Royal Institution of Great Britain, Green Park (Mayfair), London on 12th & 13th September 2019.
This two day conference will build on the success of the previous annual conferences at which over 300 leading sports lawyers, sports executives, academics, students and athletes networked and discussed the key issues and developments in international sports law.
Our talent management update will discuss how to approach talent & reputation management in 2019. We are delighted to have the following international sports law experts provide the update at the conference this year:
Karim Bouzidi, Partner, Clintons
Julian Pike, Partner, Farrer & Co
For further information on the panels and conference speakers, please see our guide to the 5th Annual Conference Understand The Rules Of The Game 2019 for details.
You will be able to follow updates about the conference by using #LISconf19.
We would also like to thank our sponsors, Ernst & Young: