When can sports organisations dismiss employees without fault?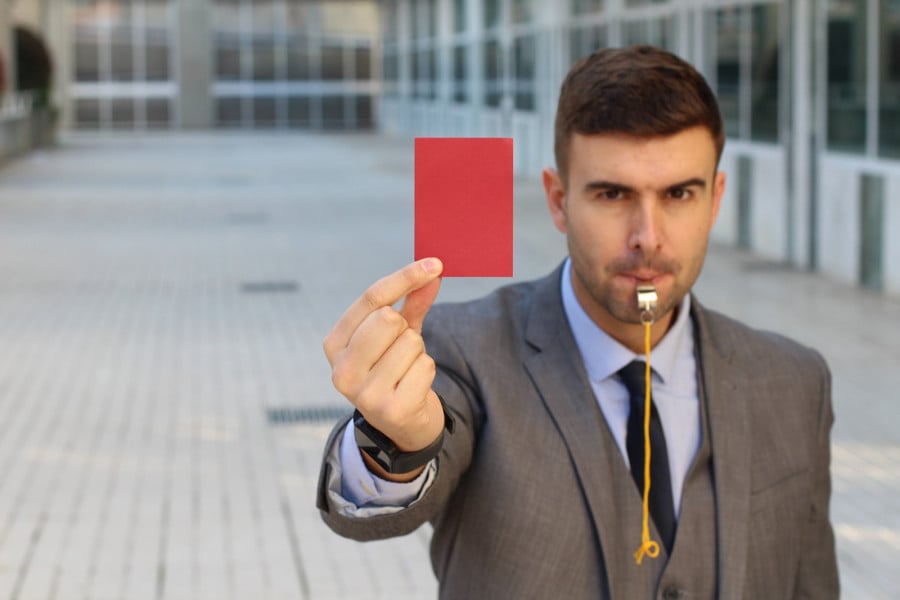 Tuesday, 25 August 2020 By Jonathan Rennie, Fraser Vandal

The period since the turn of the year will undoubtedly go down as one of the toughest in the history of sport. Covid-19 has seen almost every major sporting event either cancelled or postponed, athletes cannot train in their usual routines, clubs are missing out on significant revenues and we still have no real certainty as to how long behind-closed-doors events will be necessary. The Black Lives Matter (BLM) movement has also had a significant and arguably landscape-changing impact on sport. Confederate flags have been banned from NASCAR races and the NFL has made a high profile U-turn on its national anthem policy in relation to players "taking the knee" before games. Indeed, "taking the knee" has now been adopted as a sign of solidarity across a variety of different sporting competitions.

In amongst all of the major headlines, the departure of LA Galaxy's Serbian winger Alexander Katai, who was dismissed through no fault of his own, may have slipped under the radar. What did he do wrong, you ask? Well, on the face of it, some would say nothing. Katai's wife posted "racist and violent" messages on Instagram regarding BLM protests, Katai took "full responsibility" for his wife's actions and – as is often the case in sporting circles – his departure from the Galaxy was by mutual agreement[1]. The situation throws up a number of questions. Should Katai have taken responsibility for views that he confirmed he strongly disagrees with? Should his wife's actions have led to his departure from the club? If the Serbian had not agreed to leave, could the club have fairly dismissed him anyway?

In this article, we look at some common (and not so common) situations where dismissals may be possible in a sporting context without there needing to be any significant fault on the part of the individual(s) dismissed. Specifically, we examine:
Fixed term contracts
Redundancy
Personality clashes
Reputational risk
Third party pressure
Compulsory retirement
Inability to maintain attendance
At the outset, it is worth noting that Jess Varnish's long legal battle with British Cycling illustrates the intricacies of employment status as it applies to professional athletes. In order to benefit from unfair dismissal protection in the UK, an athlete must be an employee of the dismissing organisation (with two years' unbroken service in the majority of cases). However, not all athletes (including funded athletes) meet the criteria of being an employee. For more information on this distinction and its implications, please see this LawInSport article[2].
Already a member? Sign in
Get access to all of the expert analysis and commentary at LawInSport including articles, webinars, conference videos and podcast transcripts. Find out more here.
Related Articles
Written by
Jonathan is a Partner at TLT.  He is an experienced litigator who has worked exclusively in employment law since qualification.
He is dual qualified in Scotland and England and Wales and is recognised as an accredited specialist in employment law by the Law Society of Scotland. Jonathan has significant corporate experience having qualified as a Chartered Secretary and worked in house for FTSE 100 companies. He has also been selected as an arbitrator by the Court of Arbitration for Sport in its general and football arbitrator lists. 
Fraser Vandal is a solicitor at UK law firm TLT, specialising in both employment and business immigration matters. He advises on all aspects of the employment relationship and regularly represents clients in employment tribunal proceedings.