Patents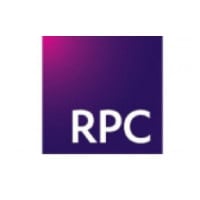 RPC's Sports Group is regularly ranked highly in directories and industry publications. We know that sport is a passion for you – it's a passion for us, too. Like you, we turn that passion into performance.
For us, a sports practice is different. It's an area where the commercial and personal elements of the work go hand in hand with the technical legal rules. That's what makes it both exciting, and rewarding.
Our core Sports Group offers specialist advice on the full spectrum of issues that touch on the world of sports and eSports, including disciplinary, governance and regulatory issues, and the full range of commercial issues (including sponsorship/endorsements, IP and brand protection, litigation, data protection, and acquisitions).
If you're a brand or sports organisation involved in a scandal and in need of advice on response strategy or the effect on agreements, we can help. If you're a sportsperson who needs guidance on allegations of corruption or other disciplinary issues, we can help with that, too. Our cross-firm team of experts provides technically skilled, commercially grounded, practical advice as a value proposition, focussed on meeting your individual objectives.